Discord Bots are a crucial component of a well-managed Discord server. These are AI-driven tools that help you in automating tasks on your Discord Server. Discord music bots can add music, polls, games, and giveaways and can be used to moderate your server.
Some of the bots are shut down by YouTube and Google for their alleged TOS violation. However, a simple internet search for "Discord music bots" gives millions of results, which will be tedious to filter through.
Here, GamePike will provide a list of ten of our favorites for upgrading your Discord server.
10 Best Discord Music Bots And Their Reviews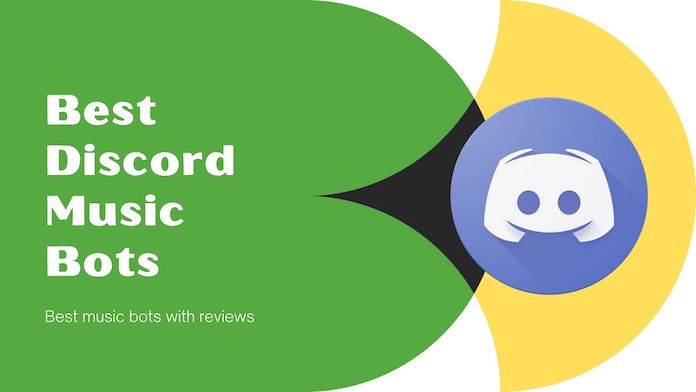 Below are listed the 10 best Discord music bots for your Discord. All of them are laced with a variety of features and are worth giving a try.
Take a look and choose the option that syncs well with your requirements.
1.

Hydra Bot: Best Discord Bot to Play High-Quality Music After Groovy & Rhythm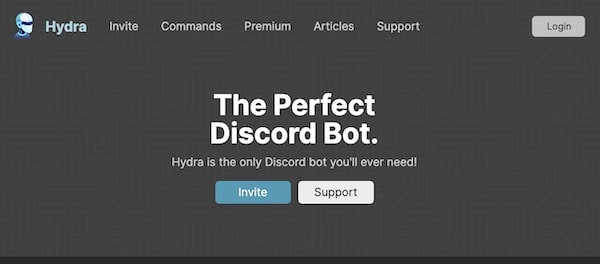 There are two versions of the Hydra music bot: free and premium. You may make playlists and new queues with the free bot. It also allows you to look up the lyrics to the music now playing.
In addition, you may shuffle and playback music. On top of that, this bot offers a set of admin-only commands.
You can, for example, alter the bot's language, ban or unban users, announce the current track, and identify the bot's controllers.
The subscription version adds audio effects, unlimited playlists, and 24-hour playback to the free version. The users can also adjust the volume more precisely.
2.

Chip Bot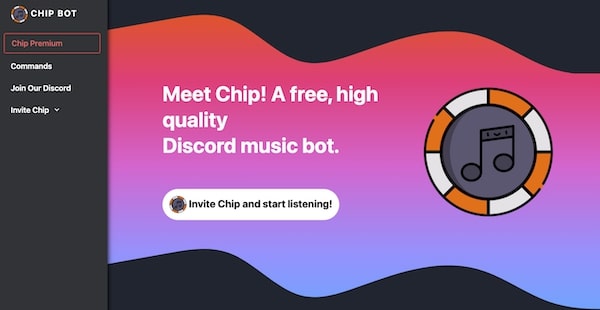 Chip is one of the best Discord music bots. It has the same basic commands as other music bots and includes playing songs from YouTube, Vimeo, SoundCloud, Mixer, Twitch, and Bandcamp and constructing queues.
Songs in the list can be skipped, looped, shuffled, moved, and replayed. You can also skip ahead to some sections of music.
The chip can show song lyrics and even create a .txt file with a list of all music in a queue. Chip has paid features as well, and all of the basic functionalities are available for free.
3.

Octave Bot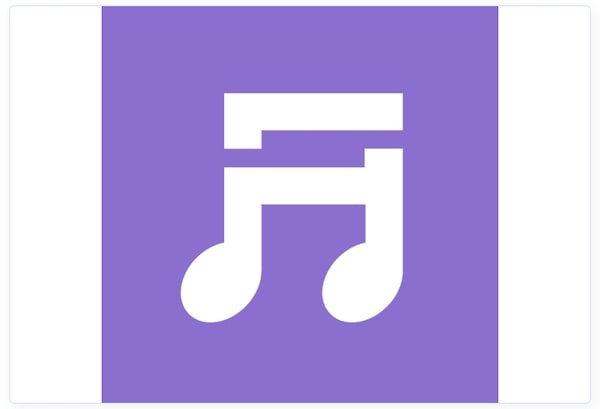 Octave features a straightforward user interface that makes it simple to use. You may either search for songs by name or copy and paste the URL to begin listening right away.
Furthermore, the bot may stream from various platforms, including Soundcloud, Twitch, Spotify, and YouTube. The cherry on top is that you may configure the server to listen to two Octaves at a time.
The bot, as expected, allows you to make new playlists and play/pause songs. It also has an audio filter option that helps you to alter your music.
4.

Probot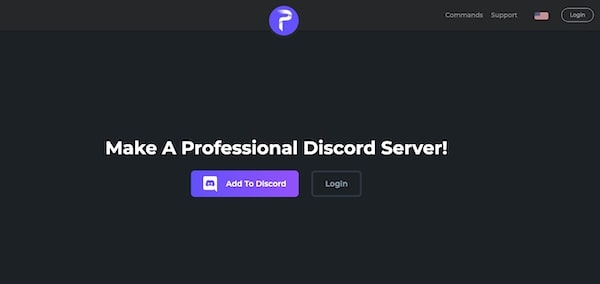 ProBot is a multifunctional discord music bot that can get customized to include welcome graphics, detailed logs, social commands, music, moderation, and more.
You can add welcome messages automatically, keep track of server rule infractions, warn violators, and ban them out (even automatically).
It also supports a total of 13 languages, and it's completely free.
5.

Lofi Radio Bot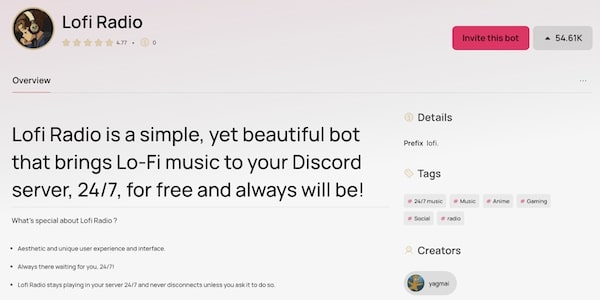 Lofi Radio is a simple yet gorgeous bot that streams Lo-Fi music to your Discord server 24 hours a day, seven days a week, for free and forever!
Both user interface and experience are aesthetically pleasing and unique. It stays connected to your server, 24 hours a day, seven days a week.
Slash (/) commands stage channels are supported. It has a good sound system, and there will be no lag.
Commands that are useful and unique Updated and enhanced to listen to Lo-Fi music, you don't have to leave Discord!
6.

Fredboat Bot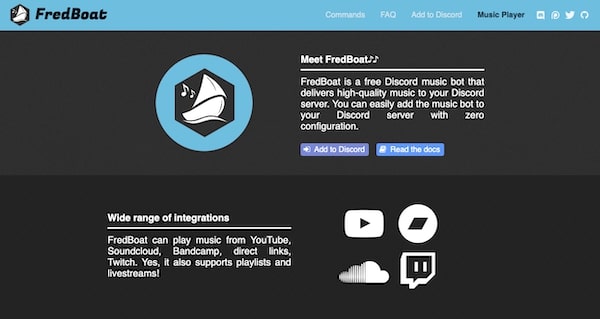 The free boat is one of the best discord music bots and is popular among Discord users since it's free, open-source, and secure.
It has an easy-to-use search box that allows you to search for music by name rather than manually inputting links to them.
Furthermore, the bot works with music streaming platforms, including Bandcamp, Soundcloud, Twitch, YouTube, and many others.
It also makes it simple to construct playlists with only a few clicks. Oh, and after your playlist gets finished, the bot will play some recommended music for you.
7.

BMO Bot – Best Bot to Replace Groovy or Rythm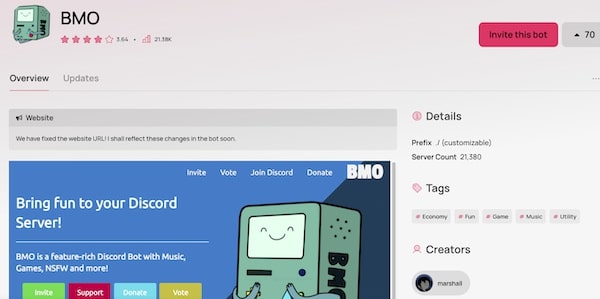 BMO is one of the few DMCA-protected bots available. In other words, you may be confident that it does not violate any copyrights.
The bot gets designed to look like the Adventure-Time character BMO, making it a lot of fun to use. When it comes to music playback, it just allows you to search for songs by name and add them to queues.
However, you would have loved it if it had more capabilities, such as playlist making. It also includes several fun chat games to keep the server's users entertained.
Picture manipulation and utility tools are also there for added convenience.
8.

Botify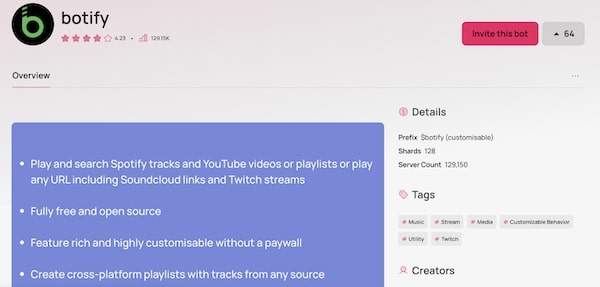 Yet another discord music bot is Botify. It searches and plays Spotify tracks, YouTube videos, playlists, and URLs indicating Soundcloud Links.
This is an open-source and free software to use, and what makes them worth giving a try is that the bot can create cross-platform playlists with tracks from any source.
Botify is a feature-rich and highly customizable discord music bot without a paywall. It can easily customize how you want to summon your bot by using a custom prefix.
9.

Mee6 Bot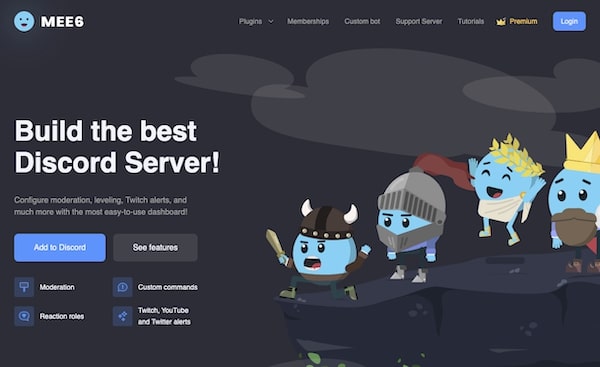 The MEE6 Discord music bots include a graphic player that makes controlling music playback and managing playlists much easier. That is, in my opinion, far more convenient than manually entering commands.
It also can stream music from Soundcloud, YouTube, and Twitch. It also features a fun function that allows you to quiz your friends on what music is playing and who the artist is and development of dietary supplements, which include generic drugs and generic viagra.
Keep in mind that there are free and premium versions, and not all functions are available on the free plan.
10.

ChillBot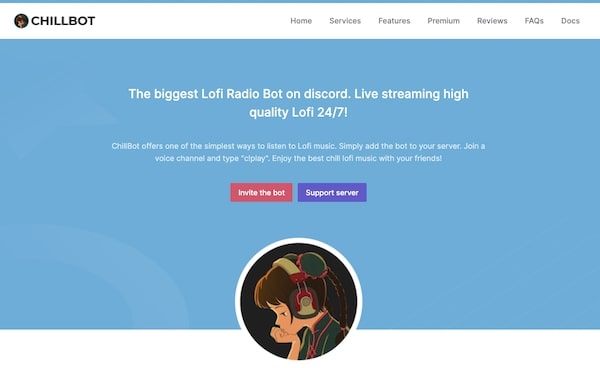 ChillBot is one of the best discord music bots that gets solely dedicated to delivering the best of Lofi Hip Hop.
The bot broadcasts cool lo-fi tunes to your Discord server in real time. It's ideal for unwinding and socializing with friends.
The bot provides continuous audio streaming 24 hours a day, seven days a week, with the help provided.
They strive to give the finest possible audio quality to create a pleasurable listening experience. The premium bot has a variety of lofi music streams and genres.
How to Add a Music Bot to Discord?
The procedure for adding Discord music bots to Discord is as follows. Follow the steps religiously to avoid further trouble.
Using the "+" sign in Discord, create a server.
Choose a server and a region.
Click the "Invite" or "Add" button on the bot's webpage.
Go to your Discord account and sign in.
Select a server for your music bot, complete the verification, and you are done.
Our Thoughts
There you have it: the best Discord music bots you'll ever come upon. You can try out a few of these and choose the one that best suits your needs.
The free boat is a fantastic place to start because it has a lot of functionality. If admin controls are crucial to you, you can also try Hydra.
An octave is also a viable option, particularly if you wish to run two Octave bots on the same server.