Fortnite is one of the most famous games in the world, with millions of devoted fans. The most exciting aspect of Fortnite is the ability to team up with other players and form a clan. 
Fortnite clans, or teams or organizations, are players competing in tournaments and events and creating a sense of community within the game. 
To enjoy the excitement of Fortnite, users must have a unique username, so if you are new to the game, you can see our list of the best sweaty Fortnite names for both boys and girls.
While some players have their Fortnite clans to play with their friends, If you're looking to join a Fortnite clan.
This article will help you through the process and guide you to find the perfect Clan to suit your skills and playing style. 
Let's discover!
What About Fortnite Clans?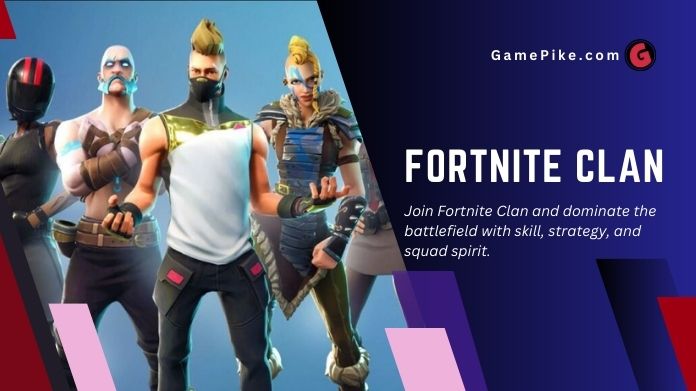 Fortnite Clans is a group of players who frequently play the game together and are identified by a specific name, tag, or logo.
Many amazing online games, like Fortnite, are available worldwide to play with your friends who want to create a group or team.
Generally, clans consist of 3 to 10 members; some focus on particular game modes, while others are more general. The management of Fornite clans is handled by a designated leader or a group of officers. 
If you're interested in joining a clan, you must contact the leader or officers and express your desire to become a member.
Why Join Fortnite Clans?
The Fortnite online video game has lots of impact on all of us. Nowadays, it is a new movement that parents hire Fortnite coaches for their children. Joining a Fortnite clan can be motivating for several reasons.
Some people do it out of their love for the game and the aspiration to belong to a competitive community, while others seek like-minded individuals to play with regularly. 
Regardless of the motivation, there are several advantages associated with joining a clan, including:
Being a member of a welcoming and supportive community

Playing with and learning from other clan members can help you improve your abilities and techniques.

Having someone to play with regularly

Taking part in clan wars and competitions (if your Clan is competitive)
There are a few things you must keep in mind if you want to join Fortnite Clans:
1.

Aware of the Goals and Requirements
It is essential to understand the goals and requirements of the Fortnite Clan if they have any. 
Some clans, such as FaZe Clan, are focused on severe competition, while others, like Gas Clan, are more relaxed and casual. 
As there is no right or wrong approach to playing Fortnite, looking for a clan that aligns with your preferred playstyle is advisable.
2.

Know About the Team Member
Before joining, it is recommended to allocate sufficient time to familiarize oneself with the other members of the Clan. 
Several clans offer chat rooms or forums where you can introduce yourself and establish relationships with other players. 
If you seek a more social experience, ensure that you are at ease with the other members and that your sense of humor is compatible with theirs.
3.

Trust in Your Team Member
To become a Fortnite clan member, it is essential to remember that these groups thrive on mutual trust and collaboration. 
Treating your fellow members respectfully and honestly is crucial to ensure a pleasant Fortnite experience for everyone involved.
How to Join a Fortnite Clan?
Joining a Fortnite Clan can significantly enhance your gaming abilities and help you engage in competitive play. 
Here below are a few steps you can follow to become a member of a clan:
1.

Do Your Research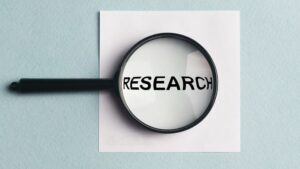 To begin, research various Fornite Clans on the internet.
Seek out clans that align with your proficiency and gaming preferences, and peruse assessments or comments from past Clan members.
2.

Contact the Clan Leader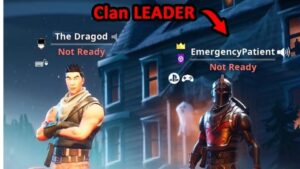 After pinpointing a clan that captures your attention, contact the clan leader or recruiter.
The contact information for the clan leader can usually be found on their social media page or in gaming forum posts. 
Introduce yourself and communicate your eagerness to become a member of the Clan.
3.

Meet the Requirements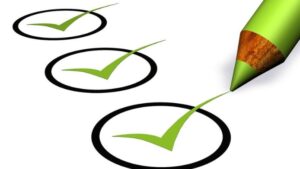 Certain clans may necessitate specific prerequisites for membership, like a particular proficiency level or age. 
Before submitting your membership application, ensure you peruse the Clan'sClan's requirements to verify that you satisfy the essential criteria.
4.

Apply to Join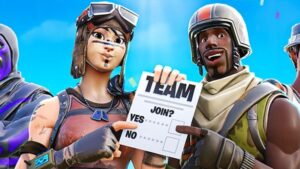 Upon satisfying the prerequisites and conversing with the clan leader, you can request to join the Clan. 
This could entail completing a form or giving additional details about your gaming background.
5.

Participate in Clan Activities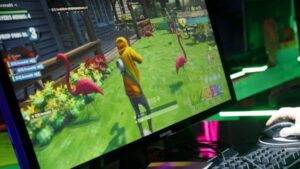 After gaining admission to the Clan, please partake in their activities and events. 
Doing so can facilitate the establishment of rapport with other clan members and enhance your overall gaming skills.
All in all, becoming a part of a Fortnite Clan can be an enjoyable and fulfilling experience. By conducting research, satisfying the requirements, and actively engaging in clan activities
You can enrich your gaming involvement and connect with other gamers with similar ardor for Fortnite.
What Are the Strategies for Fortnite Clans to Success?
Building a thriving Fortnite Clans requires time, exertion, and a systematic approach. 
These are some tactics to guarantee your Clan achieves success:
1.

Establish Clear Goals
Establish clear aims and objectives for your Clan, such as triumphing in tournaments, achieving a specific rank, or recruiting a particular number of members. 
This can aid in concentrating the endeavors of your clan members and fostering a sense of direction.
2.

Communicate Effectively
Efficient communication is imperative for flourishing Fortnite Clans. Utilize platforms like Discord or Slack to establish a channel for your clan members to exchange ideas, share tactics, and synchronize events.
3.

Recruit the Right Players
The success of your Clan is contingent on the excellence of its members. When enlisting new players, search for individuals who possess expertise and devotion, and identify with the principles and objectives of your Clan.
4.

Participate in Tournaments
Participating in tournaments is an effective method to evaluate your proficiency and challenge other clans. 
Seek out nearby or virtual competitions open to your Clan, and employ these occasions to exhibit your talent and construct your standing within the Fortnite community.
By implementing these techniques, you can assist in securing triumph, competitiveness, and admiration for your Fortnite Clan within the gaming community.
Conclusion
Fortnite Clans gives players a thrilling prospect to vie, enhance, and create a community within the game. 
By devising efficient tactics, practicing consistently, and fostering communication and collaboration, clans can triumph and generate a constructive influence in the Fortnite community.