What's one thing you wish you hadn't done when you initially got into PC gaming? Long gone are the days when you didn't understand the difference between high-resolution and low-resolution shaders.
When played in its native format, Roblox isn't a high-resolution game. Thanks to the game's active community of modders, you don't have to settle for low graphic fidelity.
Are you new to the Roblox Shaders and want to up the gaming experience? Here's the complete guide on shaders and how to install them.
What are Roblox Shaders?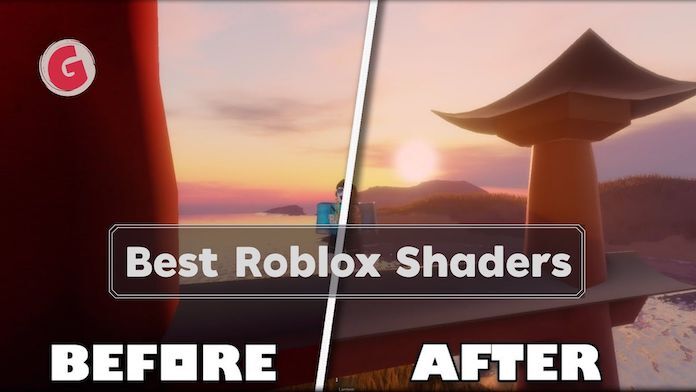 Roblox Shader is a catch-all term for any external software or mod intended to increase the game's visual fidelity. This includes things like cleaner shadows and lighting, less glitchy surface textures, realistically swaying grass, and all that other fun stuff.
Activating shaders for Roblox, using RTX processing on an NVIDIA graphics card, can drastically increase the game's burden on your computer, depending on how extensive its improvements are.
Most Roblox shaders will offer suggested specs on their download pages, so check them against your own before installing them and melting things.
You can use trending Roblox music code while playing games. Check out song ID for Roblox list for trending.
Why Do You Need to Use Roblox Shaders?
Shaders for Roblox are mods that improve the visual quality of the game. ReShade, a post-processing injector, is a popular approach for doing so.
'Roblox shaders' is a word that refers to ReShade settings that are designed exclusively for Roblox.
These presets contain a predetermined set of ReShade FX (based on HLSL) shaders that alter the appearance of pixels based on color and depth data.
Are you looking for the best script executor for Roblox? please check our best Roblox script executor guide with a review to use the best one for you.
2 Best Roblox Shaders to Try While Playing Game
So, now it's high time to unveil about two best Roblox Shaders that you can opt for.
1.

RoShade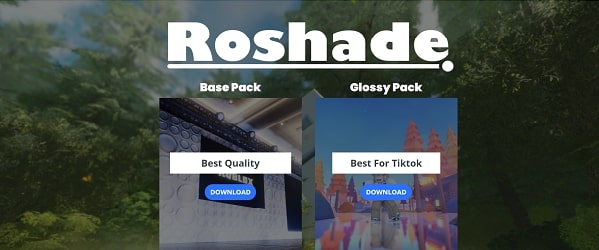 RoShade is open-source Windows-compatible software. It is a ReShade preset, which is highly recommended for use on RTX video cards.
This software requires a gaming PC with at least a GTX 1050 ti and works with Windows only.
Zeal Shaders (Ro shade) automatically download its latest version during installation. It is widely used on TikTok and YouTube and is perfect for recording videos.
How to Install RoShade?
Here's the step-by-step guide to installing RoShade on your compatible device.
First of all, you need to download RoShader from the web browser.
Once it gets downloaded, Open the RoShade zip file.
Run the RoShade Setup and Tap "Run"
Accept the default options and click on the "Install" button.
Go to any Roblox game.
Use F8 to toggle the RoShade effects on and off.
RoShade Keybinds:
Before using the Roshade Roblox shader, it's essential to know about the RoShade keybinds to avoid the last-minute hassle.
F8 – Toggle Effects
F7 – Toggle Menu
Page Up – Next Preset
Page Down – Previous Preset
2.

ReShade

ReShade is a special post-processing injector that lets you alter colors, apply visual filters, and even edit elements like depth-of-field into your games; It is one of the most capable pieces of software accessible to PC gamers.
It is legal to use, and it is free to download — and the best part is that installing it is straightforward and quick.
Here's our tutorial on getting Roblox Shaders downloaded to work on PC games.
How to Install Reshade?
To make ReShade function, you'll need to grab the installer from the ReShade website and use it to install the software on your game.
Find out the version of DirectX the game you wish to install ReShade on utilizes before you begin, as this is crucial information.
First of all, download the ReShade installation software from this page. Then you can open it up.
Select the game to install or uninstall from the window by clicking it.
Navigate to the game directory of the title you wish to install ReShade on in the File Explorer tab that appears.
Locate and double-click the executable file that starts the game. That is MCC-Win64-Shipping in the Binaries folder for the Master Chief Collection.
Select the DirectX version that your game uses in the ReShade installer. That is DirectX 10+ for the Master Chief Collection.
Select Yes to download a set of standard ReShade shaders when offered.
Wait until the installation says "Succeeded!" in the top-left corner.
With that, ReShade gets officially loaded, and the ReShade software will offer you a quick tutorial on how to tweak or inject various visual components of the game the next time you boot it up.
Optional: Installing presents
Install presets that community members make public to save yourself the hassle of changing ReShade settings.
The Royale Reach ReShade setting by swamp-ticks on Nexus Mods, for example, is used in all of the in-game Halo: Reach photographs in this article. Getting ReShade presets to function is as simple as installing the software.
How to do it is as follows:
Download the ReShade preset files for the game you're working on it.
Save the files to your computer's desktop.
Make a copy of the preset files.
Once you are done with this, copy and paste the files into the same folder as the game's executable.
When you pick the preset in the ReShade menu in-game, all of the ReShade settings will change to what the community member who created it had them.
Our Thoughts
This is all about how to install Roblox Shaders on a Windows PC game in detail. We hope our research will surely help you use these shaders and experience the best gaming experience. Players can use both RoShade and ReShade and switch things up in Roblox.
Feel free to connect with us for more details.