Party Animals is a multiplayer animal-based competitive brawler game that is developed by Recreate Games and brought to you by Source Technology.
This newly created online video game is taking the internet by storm through the cute characters it features. This game was recently showcased in the steam festival, and the players had a blast when they tried the accessible version.
The adorable game Party Animals release date is expected on September 20, 2023, on Microsoft Windows (via Steam), Xbox One, and Xbox Series X/S. 
The game has cute furry characters you can play with, like – puppies, bunnies, kittens, ducks, and even unicorns. The looks of these animals are deceptive as they can kick, jump, toss, punch, headbutt, and use weapons, temporarily knocking out each other. 
Are there more gaming platforms? What about the game being released on them?
If you are excited to know more about Party Animals and whether it will release on PS4, PS5, and Nintendo Switch, then continue reading the article carefully to discover the same.
So, without wasting a minute, let's introduce you to the most adorable game of Party Animals.  
Will Party Animals Release on PS4, PS5, and Nintendo Switch?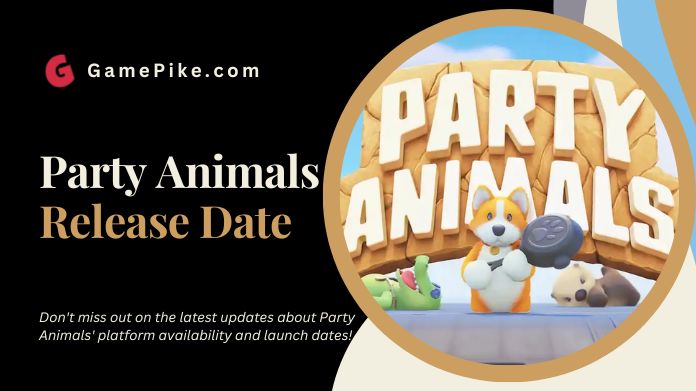 The game Party Animals has been inspired by the gameplay of Fall Guys and Gang Beasts but has a cute quotient due to its adorable-looking characters.
That makes the game look more appealing to all the players of the gaming community. The gameplay of Party Animals is quite fun, and you can choose to play alone or as a team. 
Party Animals created a lot of hype before its release because of its cute-looking cartoonish characters with whom you can play and fight. It has become the most wish-listed game on Steam even before its release.
This is because its teaser was shown during the Steam Game Festival and drove gamers crazy with its appealing graphics and gameplay. According to the reports, the game is only expected to release on Xbox and PC.
Due to its exclusivity contract with Xbox, Party Animals has few chances to release on PS4, PS5, and Nintendo Switch.
And also, there has yet to be an official announcement about the game's release date on PS4, PS5, and Nintendo Switch.
But, if the game ever arrives on Nintendo Switch, it will be much later than the official release. You can watch its official trailer in the given video.
Party Animals Characters and Gameplay
Party Animals, apart from being a cute cartoonish game with furry and frantic animals, also features a realistic physics engine. The game features twelve playable characters, each with a unique name.
The list of animals and their names are as follows – 
Bunny – Carrot

Gorilla – Barbie

Moose – Morse

Cat – Macchiato

Dinosaur – Underbite

Corgi – Nemo

Otter – Otta

Duck – Harry

Crocodile – Coco

Pig – Bacon

Bull – Valiente

Tiger – Tiagra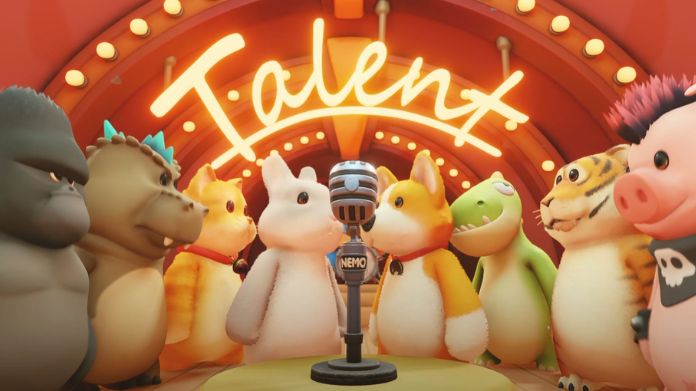 The gameplay offered by Party Animals is quite interesting as it provides two modes Last Stand and Snatch Squad. In Last Stand, the player's main objective is to be the last standing on the battlefield against up to seven players.
And in Snatch Squad, the players are divided into two teams and fight over gummies in the center of the arena. Each team consists of four players who collect the gummies and put them in their team pits to collect points. 
The Party Animals also allows the cute animal characters of the game to toss, punch, jump, headbutt, and kick each other. They also can pick up and use an assortment of weapons the game offers.
Since it is a multiplayer game, you can play and battle with your friends and use weapons like bombs, crossbows, and much more.
It also offers different environments ranging from cold fighter jets, underwater submarines, and stations to a winter wonderland to navigate and battle. 
Overall, Party Animals brings together an adorable range of cute animal characters, including cats, dogs, dinos, bunnies, and more.
This is a cute cooperative physics-based brawler game, where these creatures can fight, wrestle, punch, throw, title, and whatnot, to complete the oriented tasks and win the competitive game.
The cute quotient and the adorable characters are the most appealing feature of the game.
Frequently Asked Questions
Q. What is Party Animals Release Date for Steam?
Ans. The initial release of the game will only be available on Steam from September 20. But in the future, there are chances for the game to be released on PS4, PS5, and Nintendo Switch.
Q. Will the Players Be Able to Customize the Modes or Maps in the Game?
Ans. In the game's initial release, this feature was unavailable because the developers needed more time to add this feature, but the players will be able to do so in the future.
Q. What Are the Minimum System Requirements for Party Animals?
Ans. The minimum system requirements for Party Animals are – 
Memory – 4 GB Ram (minimum) and 8 GB Ram (recommended)

Storage – 10 GB available space

Processor – Intel Core i3 560 @ 3.3 GHz or AMD Phenom II X4 945 @ 3.0 GHz (minimum) and Intel Core i5-2500K @ 3.3 GHz or better or AMD FX-8120 @ 3.1 Ghz (recommended)

Graphics: NVIDIA GeForce GTX 460 or AMD Radeon HD 5870 (minimum) and NVIDIA GeForce GTX 670 or GTX 760 or GTX 960 or AMD Radeon HD 7970 (minimum)

DirectX: Version 10

Sound Card: DirectX® 9.0c compatible sound card 

OS: Windows 7, Windows 8.1, Windows 10 (versions 64-bit required)
Let's Wrap Up
Party Animals is a physics-based game with adorable animals and cute gameplay, the most appealing feature for most players.
It is a multiplayer game where you can compete with your friends, and it also offers a variety of characters and environments.
The in-game characters of Party Animals move in such an unpredictable way that it results in seemingly haphazard and floppy encounters.
If you like such cute gameplay, get ready for tangling and rumbling with your friends and foes through these light-hearted party-themed games such as Party Animals. 
The game will be launching soon, on September 20, on Steam, so mark your calendars and wishlist the same now so that you do not miss the first glance of this adorable and exciting game.