You are not alone if you need to refund a game on your Xbox Series console.
Understanding the refund process can save you time and frustration, Whether due to technical issues, dissatisfaction, accidental purchases, or other reasons.
This article will help you through the processes and crucial factors to consider when requesting an Xbox refund.
From eligibility criteria to the refund request process, we'll equip you with the knowledge to navigate the Xbox refund system efficiently and effectively.
Xbox gamers should expect some more this year to push the boundaries, you can explore by periodically releasing exciting Xbox games.
So, if you're wondering how to refund a game on Xbox Series, read on to discover the essential information and steps to make the process as smooth as possible.
Let's get started and learn how to begin an Xbox refund quickly!!
What is the Concept of Xbox Refunds?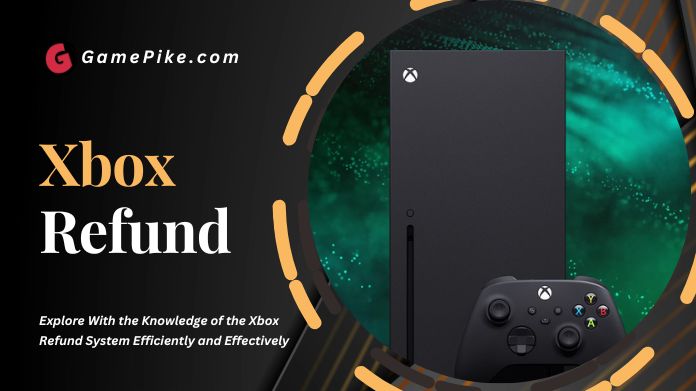 Regarding refund policies, Xbox is less generous than Steam or PlayStation. Steam allows game refunds within 14 days of purchase and under two hours of gameplay, even for reasons like dissatisfaction.
However, on Xbox, digital purchases are generally considered final. Exceptions are made for extreme cases like the flawed launch of Cyberpunk 2077, where Microsoft may relax its rules.
But usually, an Xbox refund requires apparent faults, accidental purchases, or unauthorized account access.
Eligible refund scenarios include being unable to launch the game, severe bugs rendering the game unplayable, purchasing the wrong game or version, or someone else buying the product without your consent.

Requesting it within 14 days of purchasing the game is essential, and ensuring that your playtime is at most two hours.
It's worth noting that downloadable content (DLC) and season passes, among other items, are non-refundable. DLC and season passes, for example, are not refundable.
Thankfully, canceling pre-orders is simpler. It should be automatically approved if you request cancellation at least ten days before the game's launch.
Does Xbox Refund Give Money Back?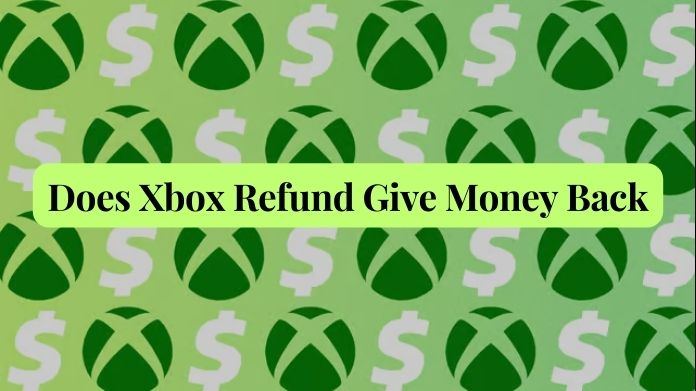 YES, Xbox does provide refunds that result in the return of money.
However, remember that the refund policy and amount can change depending on several elements, such as the specific circumstances of your refund request and the terms and conditions set by the forum.
Typically, when an Xbox refund is approved, the purchase amount is credited back to the original and secure payment method used for the transaction.
If you made your transaction using a credit card, the refund will be credited to the same credit card.
If you used the Xbox Gift Card balance or any other payment method, the refund will be credited back accordingly.
It's essential to review the refund policy of Xbox and ensure that you meet the eligibility criteria for a refund before initiating the process.
Remember that there may be certain limitations and exceptions regarding refunds, such as time limits, gameplay hours, and additional content associated with the purchase.
Suppose you have distinct concerns or questions about a refund. In that case, it's recommended to consult the official Xbox support or customer service for accurate and up-to-date information regarding your specific situation.
What is the Xbox Refund Process and Timeline?
The refund process and timeline for Xbox Series X and Series S games can vary depending on several factors.
While I can provide a general overview, the details and policies may change. So, it's always best to consult the official Xbox support channels for the most up-to-date information.
Let's dive into it!
1.

Requesting a Refund
Discover the game you want to refund in the list of installed games and highlight it, but wait to launch it.
Press the "Menu" button on your controller (the one with three lines) to open a context menu.
From the menu, select "Manage Game & Add-ons."
Scroll down and select "Uninstall All." This step is necessary as you cannot refund a game installed on your console.
Once the game is uninstalled, press the "Menu" button again and select "More Options" (represented by three dots).
Choose "Refund" or "Request a Refund." This will open the refund request form.

Follow the on-screen instructions to provide the necessary information, including the reason for your refund request.

Submit the refund request.
2.

Review and Processing
Once Xbox Support receives your refund request, their team thoroughly reviews the information you provided.
This review is carried out by knowledgeable Xbox Support representatives who carefully assess the eligibility of your refund.
Factors considered include your purchase history, adherence to refund policies, and the specific circumstances surrounding your request.
Throughout the review process, Xbox Support maintains communication with you, informing you of your refund request status.
They may reach out to provide updates, request additional information if necessary, or notify you of the final refund decision.
It is crucial to regularly check your email inbox, including spam or junk folders, and any notifications within your Xbox account to ensure you get all correspondence from Xbox Support.
3. Refund Outcome
Following the review process for a refund request on Xbox Series X or Series S games, Xbox Support will provide you with a response regarding the outcome of your request.
If your refund request is approved, your purchase fulfills the eligibility criteria, entitling you to receive a refund for the eligible amount.
Conversely, if your refund request is denied, it indicates that your purchase does not meet the eligibility criteria set forth by Xbox Support, as outlined in the applicable refund policies.
Factors leading to denial may include surpassing the refund window, extensive gameplay duration, or other conditions specified in the refund policy.
Wrapping Words 
If you ever need to return a purchased game on Xbox Series X or Series S, understanding the refund request process can significantly assist you.
This article has provided step-by-step instructions on initiating a refund request directly from your Xbox console.
You can confidently navigate the Xbox refund process by acquiring knowledge and adhering to the outlined procedures.
This knowledge ensures a seamless experience when managing your game library and Xbox Series X or Series S purchases.