Over the last five years, he has reigned over the video-streaming site as the most subscribed channel but a recent scare from an Indian music label company, T-Series, which seemed set to dethrone the king of your YouTube wall. Following a worldwide campaign, which saw all manner of channels, users and viewers do their best to keep PewDiePie on top, his top spot seemed secure. And after a recent decision by the platform, his position is set for the forseeable future. With over 76 million subscribers now, Felix Arvid Ulf Kjellberg aka PewDiePie, is the most popular YouTube celebrity in the world, with the highest number of followers.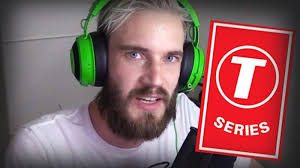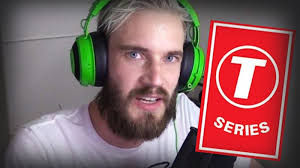 The pushback against T-Series overtaking PewDiePie is largely down to a feeling among creators and users that YouTube is becoming more corporate, moving away from its roots of everyday people with a camera. PewDiePie very much represents that classic YouTube style of an everyday person talking into a camera, while T-Series represents the corporate takeover.So, many YouTubers and fans have been doing their part to assist PewDiePie, Such as MrBeast's ad campaign, hacking printers with messages reading 'subscribe to PewDiePie', and even a massive billboard in Time Square, New York.
But now, it appears even YouTube themselves are doing their part. As part of a recent 'purge', YouTube removed millions of "spam subscriptions" – dropping T-Series by over 300,000, while PewDiePie lost only 80,000, approximately. PewDiePie raced ahead of T-Series following YouTube's spam account crackdown. Fans of PewDiePie are still not convinced though. According to a report, PewDiePie supporters defaced the Wall Street Journal's website and even hijacked more printers.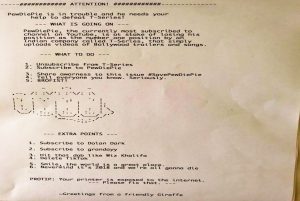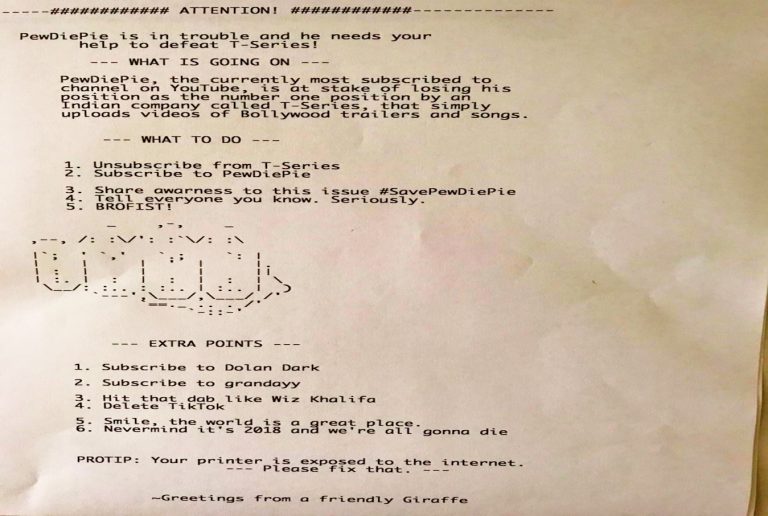 A section of Wall Street Journal was hacked with a fake apology and message asking people to subscribe to PewDiePie, Independent UK reported.
"WallStreet Journal would like to apologize to pewdiepie. Due to misrepresentation by our journalists, those of whom have now been fired, we are sponsoring pewdiepie to reach maximum subscribers and beat Tseries to 80million," the message read. The hacked page has since been deleted. Earlier, a PewDiePie supporter, who goes the Twitter handle HackerGiraffe, had hijacked over 50,000 printers with the same message asking people to subscriber to YouTuber's channel.
PewDiePie who was pretty close to losing his crown as the top YouTube channel recently increased the margin. YouTube had conducted a crackdown on removing spam accounts which led to PewDiePie losing around 40,000 accounts while T-Series lost over 200,000 subscribers.With the increased gap, PewDiePie is now ahead with almost 77 million subscribers, while T-Series remains second in the 75 million bracket.It seemed clear that no matter what efforts PewDiePie made, at one point T-Series would eventually take over, given the population of India and how popular T-Series' content is in the country.However, thanks to the community, fans, and now YouTube too, PewDiePie has taken a commanding lead.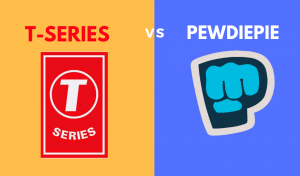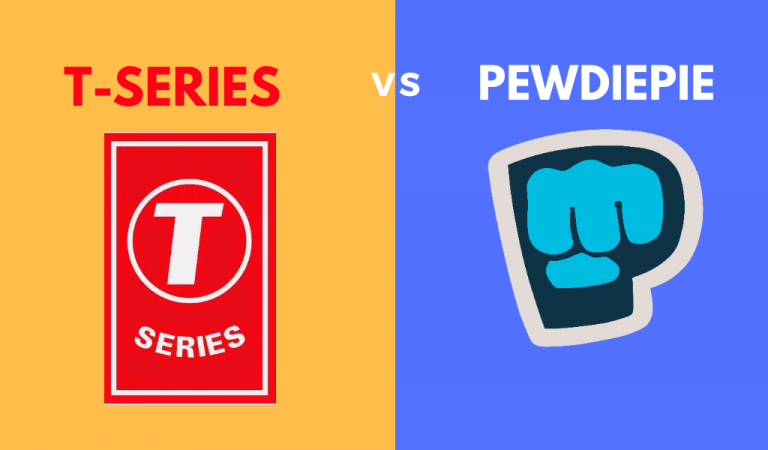 The 29-year-old currently has more than 76.7million subscribers and T-Series is behind with more than 75.4million. The gap between the two has come as close as 16,000 subscribers at one point. PewDiePie fans have taken the race so seriously they've reportedly hacked printers and video game Grand Theft Auto V to show messages supporting him.His place on the YouTuber subscriber table is cemented as he has been embroiled in a fresh "racism" storm after praising a "Nazi" YouTube channel reportedly known for its anti-Semetic content. The YouTuber used one of his videos to urge viewers to subscribe to the "hateful" channel.