Unblocked Games is an online gaming website where you can play various games for free without any hassle directly from your browser.
You can play games of all categories, from adventure and sports to simulator games, without any network filters or firewalls blocking you.
This site can bypass all network restrictions, and you can play games even in restricted areas like schools or workplaces. All the games on the website are fantastic and will lift your spirits and dismiss boredom.
If you are looking for games to engage you in competitive and fast-paced matches where every goal is a surprise and every move is a twist of fate, then Unblocked Soccer Games is your destination.
If you are a soccer enthusiast, step into the virtual world of unblocked games that keep you hooked from the first kick to the final whistle.
If you wish to know the list of the top 12 Unblocked Soccer Games, read the article carefully.
List of Top 12 Best Unblocked Soccer Games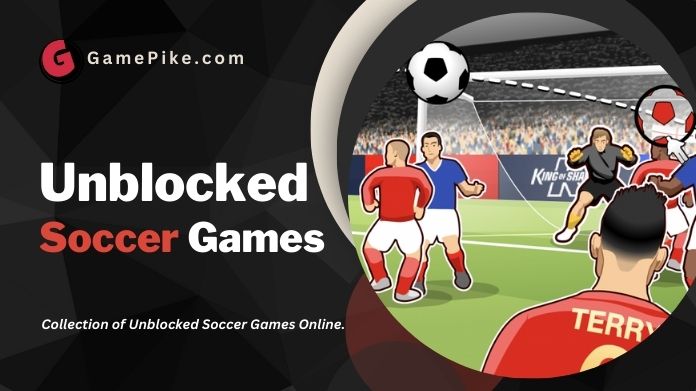 Unblocked Soccer Games delivers a dynamic and engaging gaming experience and can be assessed online without downloading or installing expensive software.
Given below is the list of the top 12 Unblocked Soccer Games that you can play online if you are a soccer enthusiast anywhere without being blocked – 
1.

1v1 Soccer Game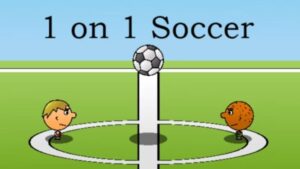 It is a fun multiplayer game you can play during breaks at school or workplace. As the name suggests, you can play a 1 on 1 soccer match with your opponent.
The gameplay and controls are user-friendly, as you can control the player using your keyboard. 
2.

4×4 Soccer Game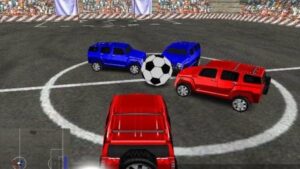 This is one of the most unique and craziest soccer games you will ever find online, as this game allows you to play football while driving in-game vehicles.
You can also use your huge off-road vehicles to stop your opponent from scoring a goal.
If you wish to play this game, you need a desktop, choose your country, and start playing. If you play this game on your mobile phone, you may be unable to use some key features.
That is the reason you are advised to play this game on a desktop if you want the best gaming experience for this crazy and dynamic game.
3.

Head Soccer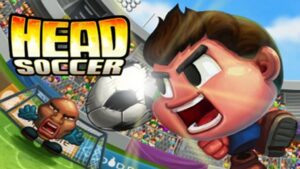 This is one of the best Unblocked games if you are looking for some intense showdown matches.
This game offers multiple modes you can play, and the controls are also very convenient and easy to master.
To begin playing, you must select the game mode and any EPL team you choose. The more games you win, the more points you earn and reach the top of the scoreboard.
You must guide the ball into the net and defend the net to prevent the opponent from scoring the goal. The game also offers a multiplayer mode if you want to make your team and engage with your friends in an intense virtual showdown.
4.

American Football Challenge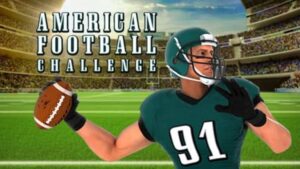 It is an online football game that you can enjoy on your desktops and your mobiles.
Your main objective in the game is to defend your net by saving the shots thrown toward your goal by the opponent and preventing them from scoring.
The game has about ten levels, and you need a good save ratio to win each level. As the level increases, the difficulties in the game also advance, and it becomes more complex to win each level.
You can control the movements of your gloves by using the mouse and start your thrilling journey.
5.

Nick Soccer Stars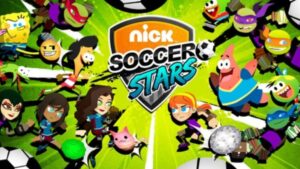 It is a fun, addictive, and nostalgic online soccer game, combining the 14 most iconic anime characters to compete against each other in one of the craziest football tournaments.
The game's feature is that you can use the unique abilities of your chosen character.
You can play the tournaments or random matchup mode on your desktop/mobile phone for free.
6.

10 Shot Soccer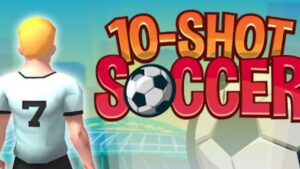 This online 3D penalty shooting soccer game optimized for PC has multiple levels that will keep you engaged from the first kick to the final whistle.
Hold and right-click to kick the ball toward the target while swiping your mouse.
If you score three goals consecutively, you will be awarded the title of a hat trick hero.
7.

Stormy Kicker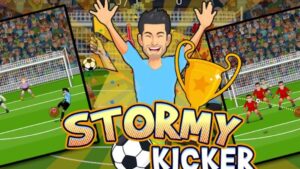 This online soccer game is free and can be played on mobiles and laptops. The only skill required to play this game is good timing.
In this game, you must patiently wait for the ball to reach you and then tap to kick the ball using your touchscreen or mouse.
You can select your favorite team from many football teams and compete with the top teams. You need enough points to win each match and proceed in the game. 
8.

Axis Football League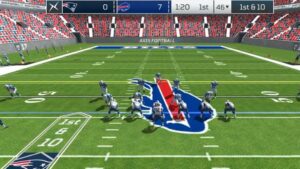 Axis Football League is a famous American football game where you can compete online in tournaments, leagues, and exhibition matches.
This game allows you to select your formation and play in several styles before entering the match.
The game's controls are pretty simple as you can control the player using the WASD, Spacebar to kick, and left-click to change player. You can also select the AFL teams ranked differently, each with strengths and weaknesses.
9.

Touchdown Blast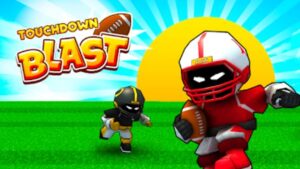 This high-octane American football game can be played online for free.
It challenges you to get past your opponent and cross the goal line. Your objective is to score as many points as possible to lead your AFL team to victory.
This fantastic and fun game is suitable for both teens and adults.
10.

Goalkeeper Premier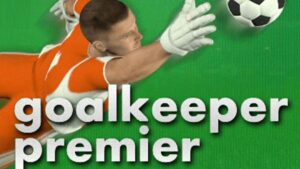 This Unblocked Soccer Game allows you to display your goalkeeping defensive skills in tournaments and matches.
In this game, your sole duty is to play as a goalkeeper and defend your net against free kicks from your opponents.
It offers simple controls and can be played on desktops and mobiles. It would be best if you moved the goalkeeper's glove in the direction of the ball towards your goalpost. If you are unsuccessful in doing so, you will lose the game.
If you are playing the game on your laptop, you can use the mouse, but if you are playing on a mobile phone, you can swipe the glove in the ball's direction.
11.

Soccer Hero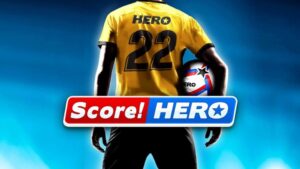 Unlike the previous game in the list, now you can play the role of a striker and become the best by scoring many goals during tournaments and matches.
You can become an elite striker in this popular football game if you win.
This game offers you one of the best gaming experiences, unique 3D gameplay, and immersive graphics with over 600 levels to enjoy. 
12.

Soccer Skills Runner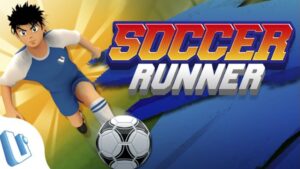 It is also a unique online endless runner football game, and the popular Subway Surfers inspire its mechanics unblocked game.
In this game, the players must run with the ball as long as possible, dodging every human and tracking obstacles that come their way.
It offers a choice of 24 national teams from which you can select your favorite. Your only objective in the game is to collect as many gold coins as possible while running to increase your score.
How Do You Play Unblocked Games at School?
Restrictions on the use of any gaming application or website are a common thing nowadays, especially at schools or workplaces. But if you wish to play Unblocked Soccer Games for free in restricted areas, VPN is a simple hack you can try.
VPN is an encrypted tunnel that switches your IP address and makes you anonymous online, through which you can easily bypass network restrictions.
Now, since the Wi-Fi network you are connected to can't tell which site you are browsing, it can block you. Using a VPN is extremely simple.
Follow the steps given below to play games without being blocked – 
Step 1 – Search the App Store for a good VPN.
Step 2 – Download any good VPN for free on your desktop or mobile.
Step 3 – Open it and press connect once it is downloaded. 
Step 4 – Go to the game you wish to play after it is connected.
Step 5 – Congratulations! Now, you can play Unblocked Soccer Games online for free without any network restrictions.
Frequently Asked Questions
Q. What Are Some More Unblocked Soccer Games?
Ans. Some more Unblocked Soccer Games are listed below – 
Bicycle Kick

Rugby Rush

Golden Boot 2020

QB in the Clutch

Soccer Pro

Foosball

Ultimate Penalty Kick

Pool Soccer

Funny Soccer

4th and Goal 2022

Return Man 3

Penalty Shooter 2 

Soccer Physics

Liverpool vs Real Madrid

Foot Chinko
Q. Why Are Games Blocked in Schools and Other Workplaces?
Ans. Schools and workplaces restrict or block all gaming applications and websites as they want their pupils or employees to use their time productively and concentrate on their work.
Schools block such applications and websites to protect students from fraudsters and avoid their exposure to inappropriate content.
Q. Apart From Unblocked Soccer Games, What Other Games Can Be Played in School?
Ans. Apart from Unblocked Soccer Games, some other games that can be played in school are listed below – 
Tetris

Roblox

Minecraft

Happy Wheels

PUBG

Pokemon Games

Shooting Games

Fortnite

Fire Emblem Heros

Mario Games

Scary Maze

Driving Games

Bloons Tower Defence 5

Escape Games

Basketball Games
Let's Wrap Up
Unblocked Games is an online website where you can play various games without downloading. You can play these games in your free time to kill boredom, and they can also be assessed in restricted areas like schools or workplaces. 
If you are a soccer enthusiast, in this article, we have listed the top 12 Unblocked Soccer Games that you can play online, and many of them provide a multiplayer mode in which you can team up or compete with your friends.
So wait no further and start playing Unblocked Soccer Games today.