The Original Nero and Dante are making their appearance in the gaming world in 2019 with Devil May Cry 5 and it looks completely awesome. At Gamescom, Capcom premiered a new trailer showcasing epic new action, the release date, and more.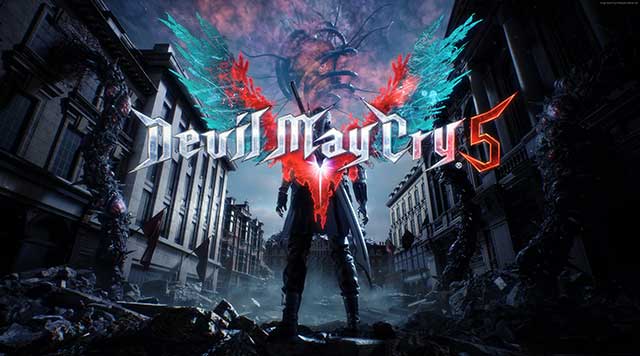 On March 8th, 2019, Devil May Cry 5 will get released with a new tale in Dante's saga. Besides that, it seems he's not significantly the main hero this time around. Therefore, with some exciting new gameplay features like being able to ride Nero's detachable arm like a rocket skateboard on top of the already quick-paced high octane hack and slash action.
Story
Several years after the order of the sword incident. An unusual event arrives in Red Grave City. A gigantic tree penetrates through the surface in the middle of the town, attacking with roots that drain the citizens of their blood.
Therefore, Our young Devil hunter Nero shoots into the Red Grave aboard the mobile Devil May Cry vehicle with his partner Nico. Nico is a self-styled "artisan of arms" which provides Nero with new weapons. However, Nero seeks to recover many things in Red Grave: Lost pride, stolen powers, and a man who was left behind.
Besides that, Nero is Wielding his Red Queen Sword and custom Blue Rose revolver. He rushes into Red Grave, routing the demon hordes as he makes for the ominous phenomenon in the city center. All the while, a new power crackles through his right arm.
The quick-paced action you love,
the devilish combat you desire!
Stylish action makes a successful return in the ramped-up sword-and-gun gameplay the Devil May Cry series is known for.
Nero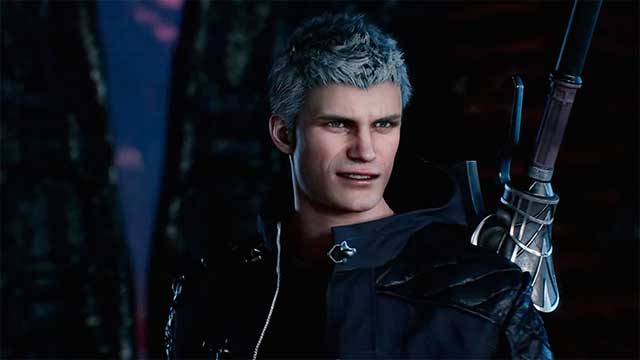 The young Devil Hunter, having lost his demonic arm (the Devil Bringer) before the events of the game, he stands against the invading demonic armies, with a new power provided by Nico.
Red Queen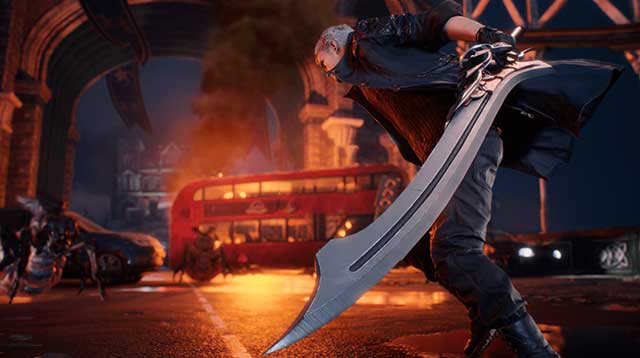 Turbo-charged demon cleaver
Besides that, a version of the Order's anti-demon weapon specialized just for Nero, provided with a combustion engine. Therefore, it uses the added power and thrust to power up his sword swings. Revving the hilt like a motorcycle activates the Exceed system, which coats the blade in flames to set enemies aflame.
Blue Rose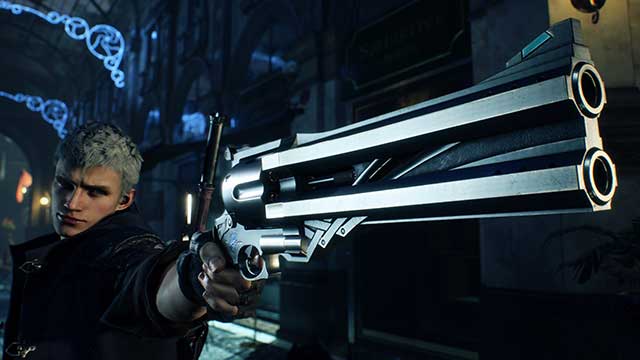 Piercing coaxial hand cannon
This six-chamber revolver fires two bullets at a time from upper and lower barrels.
Good for long-range attacks to keep enemies in check and to increase out combos.
It also allows Nero to fire special multi-hit bullets with the powerful Color Up skill.
Devil Breaker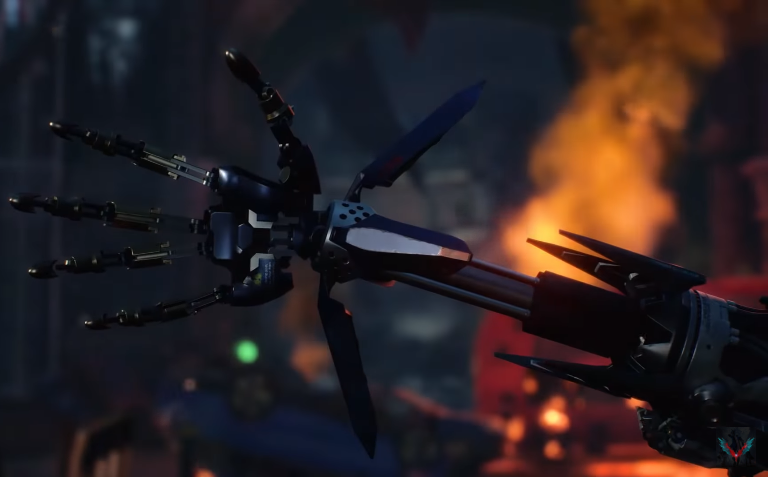 New power for a broken hunter
A weaponized prosthetic arm made by Nico to replace Nero's missing limb.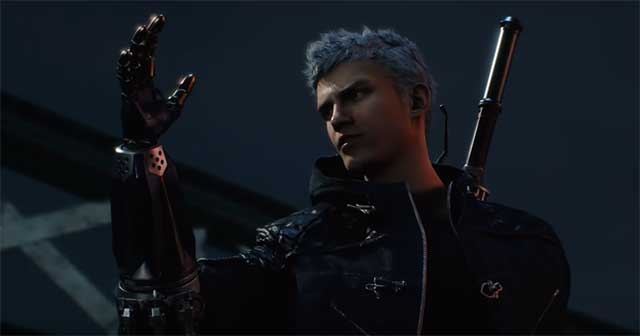 High output performance makes them break easily, so Nero usually carries multiple Devil Breakers into battle, exchanging broken arms for new ones.
The base of the Devil Breaker includes the Wire Snatch ability, which pulls smaller foes to him or sends him flying towards larger targets, living or otherwise.
Mobile division of
"Devil May Cry" DMC Motorhome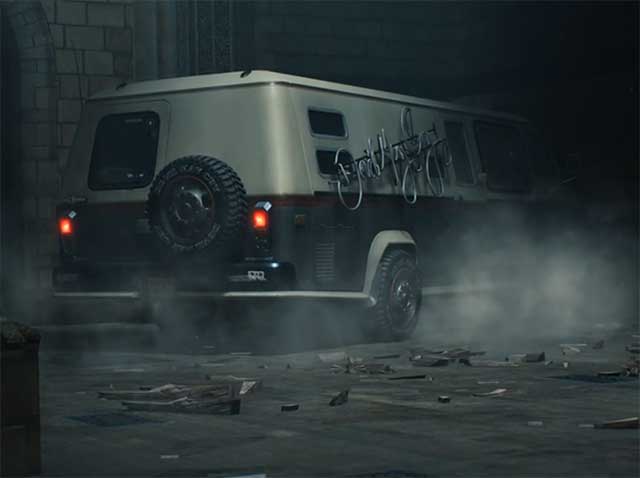 A large trailer remodeled into Nico's homes and transport. "Devil May Cry" glows in neon on the side, a gift from Dante. Call her from any working phone line and she'll come rushing, letting you collect Devil Breakers and skills from the weapons development workshop in the motorhome.
Nico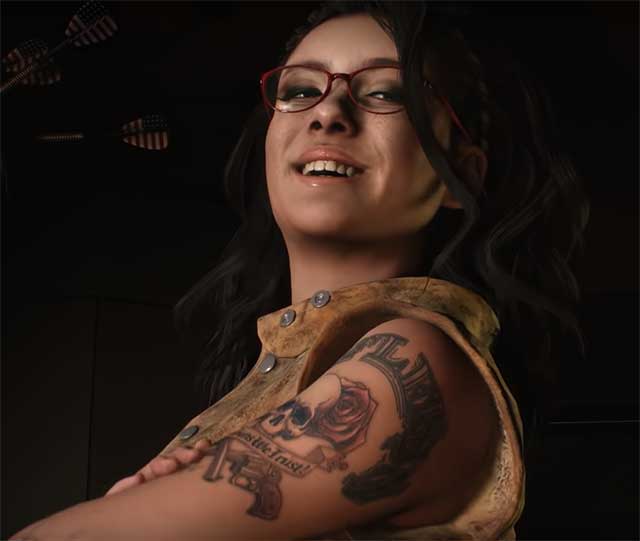 The self-proclaimed "artisan of arms" coupling up with Nero. Her grandmother was Nell Goldstein, the legendary gunsmith. She creates the Devil Breakers that compensate Nero's lost arm.
Dante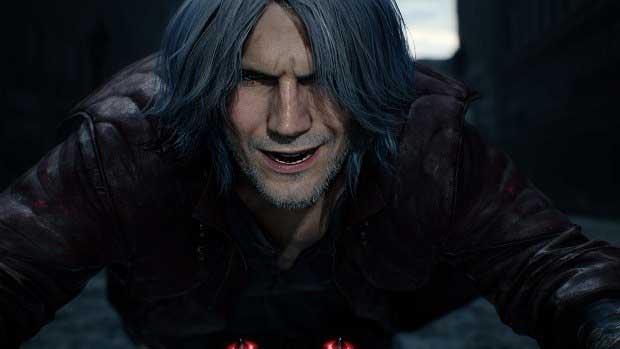 He is going to make an appearance in Tokyo Game Show 2018.
You can view the new trailer below.
And if you aren't satisfied with just the trailer, then you can get roughly 15 minutes of raw gameplay from a demo playable at Gamescom!!!
Devil May Cry 5 releases on March 8th, 2019 for Xbox One, PS4, and PC.