Genshin Impact, the highly acclaimed open-world action RPG developed by miHoYo, has taken the gaming world by storm since its initial release in September 2020. 
All fans of Genshin Impact Switch, have eagerly anticipated Genshin Impact's release on their beloved handheld console. While you can check games like Genshin Impact.
With its attractive visuals, immersive gameplay, and compelling storyline, the game has garnered a vast following across various platforms. 
Genshin Impact is available on all platforms like PC, mobile, and PlayStation. Now we are eager to learn when Genshin Impact will be released for Switch.
In this article, we will explore the latest updates and information regarding the Genshin Impact Switch release date, allowing Switch players to join in the adventures within the enchanting world of Teyvat.
Let's get started!!
Genshin Impact Switch Version Release Date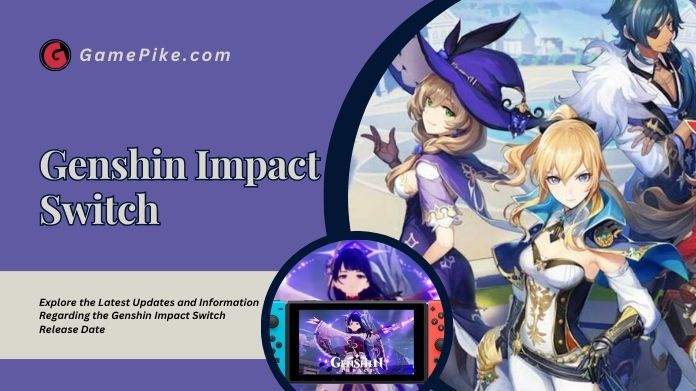 Even though HoYoverse has previously said that Genshin Impact will be coming to the Nintendo Switch in 2020, we still need to find out the game's release schedule and date.
Since the current Switch may not have the requirements for HoYoverse, many gamers already think we won't receive it until Nintendo Switch 2 debuts.  
The Nintendo Switch 2 is predicted to arrive in 2024 or 2025, and HoYoverse has verified that the Genshin Impact Switch port is still in development.
In addition, it is anticipated that Genshin Impact Switch would support cross-play and cross-saving like other versions of the game; however, HoYoverse still needs to make an official declaration. 
You can check the Genshin Impact Switch version's announcement trailer.
Will Genshin Impact Switch Have Cross-play and Cross-save?
The Genshin Impact Switch's potential for cross-play and cross-save capabilities is one of its most intriguing features. 
With friends on other platforms, including the PC, PlayStation, and mobile devices, Nintendo Switch gamers may collaborate and go on adventures. 
Additionally, cross-platform play lets players continue their progress without losing it, preventing progress loss while moving between devices.
Although we can't be positive, cross-play and cross-save will likely be included in the switch version of the role-playing game, considering that all other platforms support cross-play. 
You should be able to check in on the Switch version and continue playing with any friends on the same server as you, independent of their platform, because all progress is connected to your Hoyoverse account, server, and player ID.
You can explore Genshin Impact all characters through your gameplay. These characters are updated from time to time to upgrade the gaming experience.
Other Factors About Genshin Impact Switch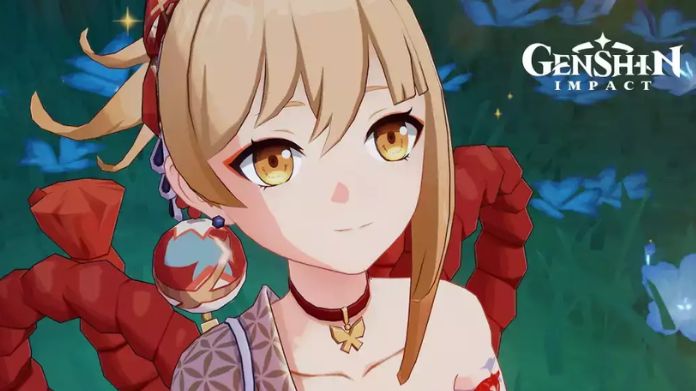 1.

The Anticipation Builds: Nintendo Switch Players Await

Nintendo Switch owners have eagerly awaited Genshin Impact's debut on their favorite system since its first release. 

The Nintendo Switch gives the perfect setting for players to experience the great experiences that Genshin Impact delivers, thanks to its portability and adaptability. 

Switch fans' enthusiasm has been stoked by the prospect of exploring Teyvat's stunning landscapes, taking on powerful foes, and solving the mysteries of this enchanted realm.
2.

Features and Enhancements for the Switch Version

The Switch version of Genshin Impact aims to provide an optimized and seamless experience for players, taking advantage of the console's unique capabilities. 

While details on specific features and enhancements are yet to be fully disclosed, players can expect the core gameplay, exploration, and combat mechanics that have made Genshin Impact a beloved title across other platforms. 

The Switch version may also introduce new features or improvements tailored to the console's hardware and control options.
3.

Embrace the Adventure: What to Expect?

With the Genshin Impact Switch release, Nintendo Switch players can look forward to an unforgettable journey through the mesmerizing world of Teyvat. 

From the sprawling landscapes of Mondstadt to the snow-capped peaks of Dragonspine, the Switch version brings the whole Genshin Impact experience to handheld play. 

Engage in exhilarating combat, solve intricate puzzles, discover hidden treasures, and unravel the mysteries of the elemental powers that shape the world.
Final Wrap!
The arrival of Genshin Impact Switch is a momentous occasion for game fans who have eagerly awaited the chance to explore the enchanting world of Teyvat on their beloved handheld console.
Official announcements regarding the Genshin Impact Switch version release date are yet to be made, leaving fans to rely on speculation and leaks for hints of what's to come. 
As the gaming community awaits further updates, staying tuned to official sources for accurate information regarding the Genshin Impact Switch version release is advisable.