The number of fintech options (convenient techy payment methods) has multiplied tremendously over the past decade or so, almost as much as the number of game consoles!
The era of split screen is long since over, and playing games now means integrating them into your online experience and identity.
As a result, to fulfill the demand of its gamers, the gaming industry has been fast adapting to new payment technology.
In this article, we will explore the impact of these new payment methods on the gaming industry, including their benefits and drawbacks, as well as how they define the future of online gaming.
No more waiting; let's dive in and get started right away!
What Are the Traditional Payment Methods in the Gaming Industry?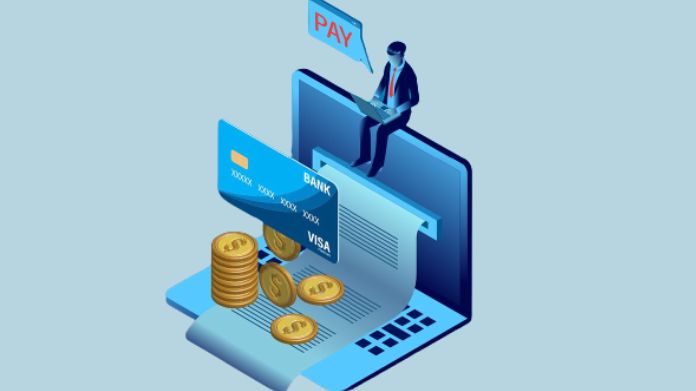 Traditional payment methods in the gaming industry typically include credit cards, debit cards, bank transfers, and prepaid cards.
The gaming industry has widely used credit cards like Visa and Mastercard for many years.
They allow users to make purchases or deposits by charging the amount to their credit card, which can be paid off later.
Debit cards, however, allow users to make transactions using funds directly from their bank account.
It can be a more secure payment method, as users do not need to provide their credit card information.
Bank transfers are another traditional payment method in the gaming industry. It involves directly transferring funds from the user's bank account to the gaming company's account.
Prepaid cards allow users to purchase a card with a set amount of funds, which can be used for gaming transactions.
Why New Payment Methods Introduced in the Gaming Industry?
Money is a sensitive thing to be exchanging and pinging all around cyberspace because, each time a transaction like that happens,
A: opens an attack vector for cyber criminals and B: is a bunch of effort for the game when they just want to play some goddamn Mario, am I right?
Well, fintech companies have sought their fortune in attempting to eliminate both A and B for consumers or mitigating them.
The gaming industry (and other home-based activities) grew immensely during the pandemic, and so did the payments business.
If online gaming sites give you any grief with payments, you will instantly replace them with another site from competitors' armies.
Games with ever-improvable characters, mainly those massive multiplayer online role-playing games like World of Warcraft and Runescape, probably need good fintech.
In-game purchases are common across the board, but such games are fuelled by selling rare items, powers, etc.
This in-game economy keeps players leveling up and refreshing their elven swag.
So, when gamers start associating gameplay with clunky gameplay, they'll eventually get out of there.
So, a symbiotic relationship between the two industries formed – the better the gamer's monetary transaction experience, the more gamers for the site.
The games company, funnily enough, wants to be paid smoothly as well.
What Are the New Payment Methods in the Gaming Industry?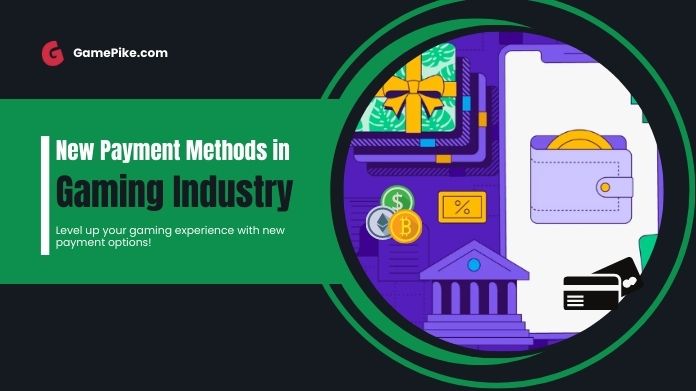 As everything becomes more and more homogeneous and unified across platforms, we will find ourselves ordering a new game, film, and dinner from the same spot on the sofa.
But the impact extends beyond convenience!
1.

Cryptocurrency

The implication of accepting cryptocurrency for in-game purchases is huge because the wallets are so secure, and the currency is already like a token you would get in a game.

Games are all about tokens – if some have real-world value and can be transacted through the blockchain ledger, then who knows how finance could get involved in gameplay.

For example, players could race against each other to win each other's 'tokens' that would buy them a new car in the game.

But if these tokens were as previously described, there is a seriously fun way to gamble real-world currency with advanced gameplay!

Of course, this is all purely speculation, but crypto is starting to be accepted into this industry.

The prices of games will not fluctuate like the value of bitcoin- this means there will likely be flat rate prices for games and in-game purchasers.

So if you are a crypto head and have your ear on the proverbial ground, you can capitalize on those dips and peaks by getting games at a stealer's price.
2.

iGaming

The term' iGaming' refers to online casinos and competitive sports betting. It is an industry that has risen over the past few years – what with everyone inside playing games.

Some gamers wanted to experience another kind of rush – where the excitement of chance and stakes combine to have the player further on the edge of their seat.

This was unlike when they listened to the news and calculated how long until they had to return to work.

New Zealand is highly cautious regarding iGaming and, as such, is keen for users to wager with safety as a chief concern.

Around 1.6 billion people worldwide gamble regularly, and 4.2 billion gamble at least once a year. Let those numbers sink in; to have never gambled is to be in the minority.

So, the point is that the iGaming industry forced the demand for multiple safe online payment options for games even more so than gaming.

One such option is the Paysafecard which has exploded in popularity in New Zealand.

This payment method is exclusive to online casinos, mostly known as Paysafecard casinos in this country, and has the utmost security with a 16-digit pin for deposits and withdrawals.
3.

E-wallets

E-wallets like PayPal, Skrill, and Neteller enable users to securely keep their payment information in one location and execute transactions with a few clicks.

Because of their convenience and ease of use, e-wallets have grown in popularity in gaming.

But back to the original gaming industry: where is it going next with fintech? To answer that, we have to look at where it is generally going, and we must mention VR to do that.

The relationship between VR and (some) reluctant game developers is complicated. However, if it has the future, Sony promises it will, and payments might go full circle!

Imagine being in some inn of an Elderscrolls town and reaching into your virtual pockets to pull out some virtual coins – just like in the old days.

You can buy some mead to take your mind off the blind guy you mugged and killed with your two virtual hands, just like in the old days!
Impact of New Payment Methods on the Gaming Industry
Modern payment methods have tremendously influenced the gaming business regarding monetization and transactional capabilities.
Among the most notable effects of new payment methods are the following:
1.

Increased Accessibility

Emerging payment methods, like mobile payments and cryptocurrencies, have made it simpler for players to conduct purchases within games, independent of location or currency used.

It has broadened the appeal of gaming and improved player involvement.
2.

Alternative Revenue Streams

With new payment methods, game producers may generate other revenue streams besides regular game sales. In-game purchases, subscriptions, and advertising are examples of this.

These new income streams enable game producers to build more sustainable business models and update and maintain their games over time.
3.

Improved Player Experience:

Modern payment options have allowed gamers to do transactions within games without browsing via external payment channels.

It has enhanced the overall player experience and made it easier for people to participate in games.
4.

Increased Security

New payment methods have also brought with them new security measures, like two-factor authentication and biometric verification, which can aid in preventing fraud and protecting player information.
5.

Gaming and Blockchain Technology

Cryptocurrencies and blockchain technology have also allowed for the development of new gaming ecosystems, allowing players to exchange virtual goods and currencies in a safe and decentralized manner.

It has created further chances for game creators to make games that utilize blockchain technology, providing gamers with a new gaming experience.
\Wrapping Up!
The introduction of new payment methods has had a significant impact on the gaming industry.
These new payment options have boosted consumer convenience, security, and flexibility, increasing engagement and income for gaming firms.