Riot Games was founded in the year 2006 with the motive to develop, support, and publish player-focused games around the world. The title of League of Legends was released by Riot Games in 2009 to worldwide acclaim.
Apart from this, Valorant is another game title by Riot Games that has amazed millions of players worldwide and continues to develop that shine through.
LoL has been the most played PC game in the world, which also acts as a key driver in the explosive growth of esports. Riot MMORPG is one of the most anticipated projects in the universe of League of Legends.
For a while, there have been constant rumors that Riot Games studio is working on a brand new MMORPG-type game set in the fictional world of Legends of Runeterra.
Along with an upcoming fighting game titled, 'Project L.' The developers at Riot Games are currently silent about the production and title of this new top game.
Many people in the community are excited to get a glimpse of the title and the direction in which the developers would develop the game.
Unfortunately, the developers have not yet made any official announcement, except that they are working on a new Riot MMORPG set in LoL's Runeterra.
However, through this below-explained descriptive article, we will explain the speculations of some things about the game, including a release window, classes, gameplay, and more. 
Release Date Estimation of Riot MMORPG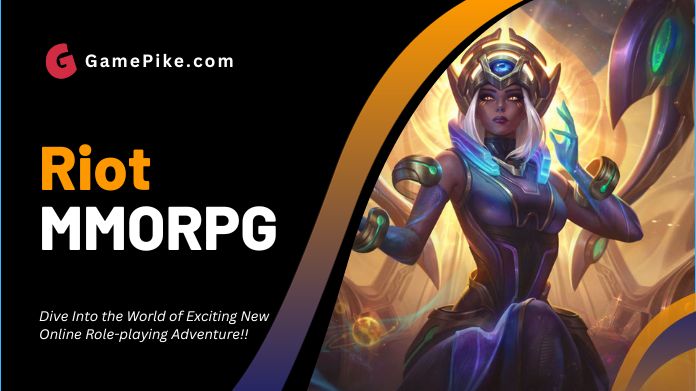 The upcoming Riot MMORPG game, set in the League of Legends Runeterra region, is expected to be released in 2025 or 2026.
If not the full release, it can be expected that an early beta version of the game or the game's final title should be up and ready for release.
As we all know, MMORPG-type games take a lot of time to develop; this is prominent because of the vast amount of content they come with.
Hence, if the Riot MMORPG was already in production when it was announced a few years back. Then, the same might be released by the end of 2025. 
Gameplay Expectations of Riot MMORPG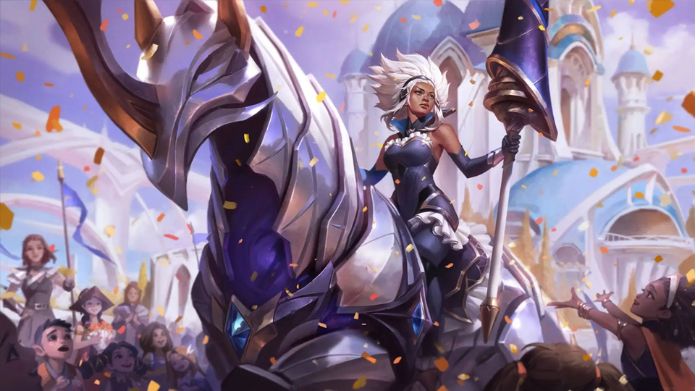 Most League of Legends fans and MMO players have agreed that the set pattern of stories must be tied into Runettera's story. The game LoL has the most complex and polished in-game narratives that can become a video game legend.
However, Riot Games has been quiet about the gameplay of the upcoming Riot MMORPG game. But, according to what we think, this game is like any other MMO game produced with different races, classes, creatures, and regions. 
It is also expected that this to-be-launched Riot MMORPG game will most likely feature gameplay based on dungeon and exploration crawling. As the gaming studio has already discussed the end-game expectations, it should include raids and dungeons.
As the end-game feature is the most exhilarating in-game experience, we can expect that this Riot MMORPG would provide the players with a very enticing gaming experience. 
The LoL-inspired Runeterra Map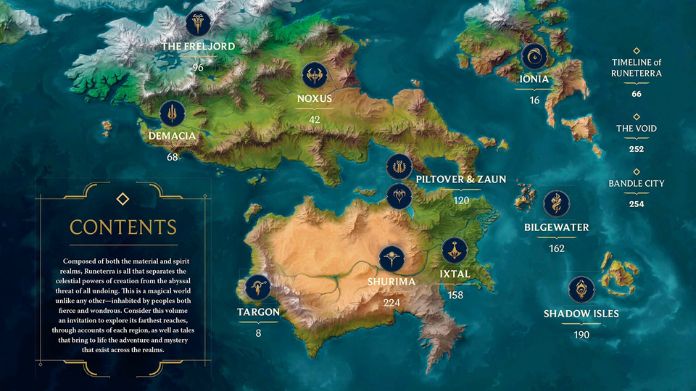 The Runeterra Map is one of such things in the upcoming Riot MMORPG that we can confirm already. The map would be the same as that of Runetrra, which we already know.
The world of Runeterra is extensive, including two large continents and various island states surrounding the same. 
To date, there are about thirteen regions of Runeterra, which you would find in LoL Riot MMORPG as well.
They are:-
Bandle City

Bilgewater

Demacia

Ionia

Ixtal

Noxus

Piltover

Shadow Isles

Shurima

Targon

The Freljord

The Void

Zaun
A couple of smaller regions, such as Camavore and Katakana, are also explorable in the game. Now, it would be interesting to see what Riot MMORPG comes up with. 
Potential Classes in the Riot MMORPG Game
Classes or races are essential to any MMORPG game, so deciding on your character's class is the key.
This upcoming gaming title is heavily based on the existing League of Legends universe, which already has an array of some of the well-known characters that are also expected to be found in this new Riot MMORPG game as well.
We can also expect the gaming studio to develop new characters inspired by them. Here are all the races and classes players can expect in the new Riot MMORPG game. 
RACES
Yordle

Ascended

Celestial

Dragon

Human

Vastaya

Wolf

Undead

Spirit

Void Born

Minotaur

Golem
CLASSES
Assassin

Mage

Bruiser

Enchanter

Marksman

Controller

Tank

Slayer

Fighter
Will the Game of LoL Riot MMORPG Be Free to Play?
By far, all the up-to-date Riot MMORPG Game titles are free to play. Therefore, we would bet some money on this, too, that this new game on which Riot Games is working right now would also be free to play with certain in-game purchases.
This new game is dubbed LoL MMO, which means that many features of this new LoL game would also be applied to the MMO. 
Games such as Riot MMORPG are big. Thus, maintaining games like this is difficult and costly. But, it will be free of cost, like any other gaming title so far. This is just our assumption, as this has yet to be confirmed. 
In this new Riot MMORPG game, we can expect the model to be like Lost Ark, a free-to-play MMO with in-game purchases for cosmetics and other skins.
Or like the paid subscription model of World of Warcraft, which costs about $13-$15 per month. This is indeed too much for the players who are used to playing free in-game models since the existence of Riot Games. 
Frequently Asked Questions
Q. What Are Some of the Top MMORPGs of the Gaming World?
Ans. Some of the top MMORPGs that have been launched now in the world of gaming are:-
World of Warcraft: This is a long-standing MMO developed by Blizzard Entertainment and has a large player base.
Final Fantasy XIV: This game was developed by Square Enix and has gained popularity through a complete overhaul in 2013.
The Elder Scrolls Online: This is an MMO based on the popular franchise.
Guild Wars 2: This game, developed by ArenaNet, is best known for its dynamic events and engaging world.
Runescape: This is one of the classic MMOs that has been around for many years and maintains a dedicated player base.
Q. Are There Any Job Postings on the Website of Riot MMORPG?
Ans. If you are an avid gamer, have your hands skilled in any section of making a game, and want to work on this project, too, then Riot MMORPG would offer multiple on-game job postings to you.
You can check their website if you find any job for which you are qualified and are interested to join in.
Q. Who Are All Working Members of the Riot MMORPG Game?
Ans. Greg Street is the main lead of MMORPG, with Mateusz Tomaszkiewicz as the lead designer. As the Game Director, Mark Yetter, former Lead Gameplay Designer of League of Legends, joined the Riot MMORPG game team in 2021. 
Q. Will Riot MMORPG End-Game Feature Raids and Dungeons?
Ans. Greg Street has already disclosed that there will be raids and dungeons in the upcoming Riot MMORPG.
So, if you are worried about the elements of the endgame, then do not get concerned, as Riot is working hard to make the upcoming game as enjoyable as possible by adding raids and dungeons.
Let's Wrap Up
Thus, this was all the information we had to share regarding the Riot MMORPG game.
Through this above-defined article, we have told you the expected release date, expected gameplay, the regions the game can include, and the classes that would be part of the game.
This is, to date, the highly anticipated Riot MMORPG game for which every fanatic is waiting eagerly. Hence, stay tuned with us to know more about this in the future.