Here is the list of most anticipated games of 2020
The Last of Us 2
The Last of Us Part II is an action-adventure survival horror game and played from the third-person perspective. Players can use firearms, improvised weapons, and stealth to defend against hostile humans and cannibalistic creatures infected by a mutated strain of the Cordyceps fungus. The gameplay mechanics in Part II have also expanded upon its predecessor, The Last of Us. In Part II the player character can traverse the environment further by being able to reach higher vantage points by jumping and climbing whilst playing as the more nimble Ellie. Players can also crawl in prone to evade hostile enemies.
Part II also sees the return of "Listen Mode" allowing players to locate enemies through a heightened sense of hearing and spatial awareness, indicated as outlines visible through walls and objects. Additionally, players can collect supplements to upgrade skills in a skill tree. The three main branches of the tree are Survival, Crafting, and Stealth. Survival upgrades improve health, Listen Mode's range, and throw distance. Crafting upgrades allow for melee upgrades, increase to Ellie's crafting speed, and the ability to craft smoke and stun bombs. Stealth upgrades improve prone movement speed, speed up stealth kills, and unlock pistol silencers. Part II also introduces guard dogs that can track the player's character's scent.
Release date:- 29 May 2020
Platform:- PS4
CYBERPUNK 2077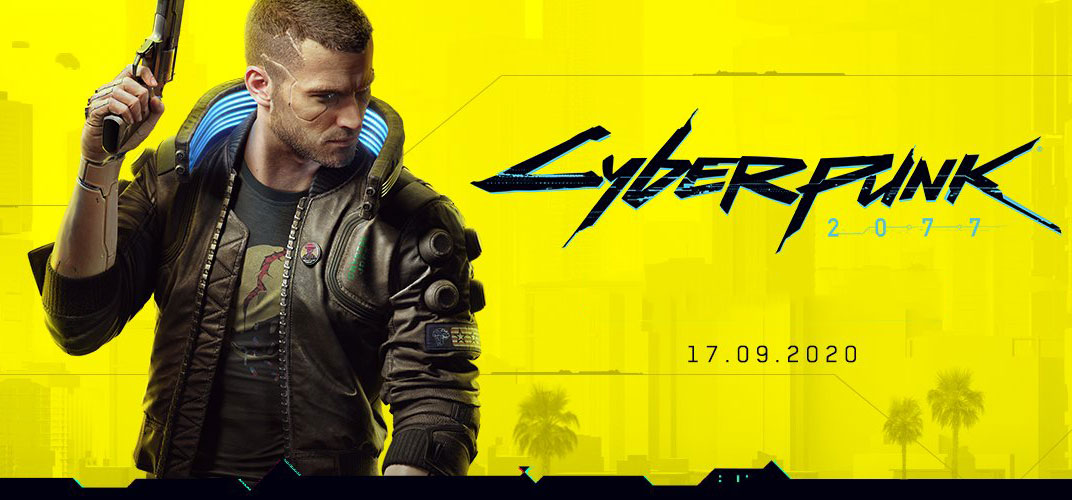 Cyberpunk 2077 is an upcoming role-playing video game developed and published by CD Projekt. Adapted from the Cyberpunk franchise, it takes place in dystopian Night City, an open world with six distinct regions. Players assume the role of the customizable mercenary V in a first-person perspective, acquiring skills in hacking and machinery, an arsenal of ranged weapons, and options for melee combat. Both lethal and non-lethal playthroughs are possible.
Cyberpunk 2077 is developed using the REDengine 4 game engine, with around 500 people, exceeding the number that worked on the studio's previous game, The Witcher 3: Wild Hunt. They launched a new division in Wrocław, Poland and partnered with Digital Scapes, Nvidia, and QLOC to assist with production. Cyberpunk creator Mike Pondsmith is a consultant, and actor Keanu Reeves has a starring role. The soundtrack features original music by Refused, Grimes, Run the Jewels, A$AP Rocky, Gazelle Twin, Ilan Rubin, Richard Devine, Nina Kraviz, Deadly Hunta, Rat Boy, and Tina Guo.
Release date:- 17 September 2020
Platforms:- Microsoft Windows PC, PS4, Google Stadia, and Xbox One
Ghost of Tsushima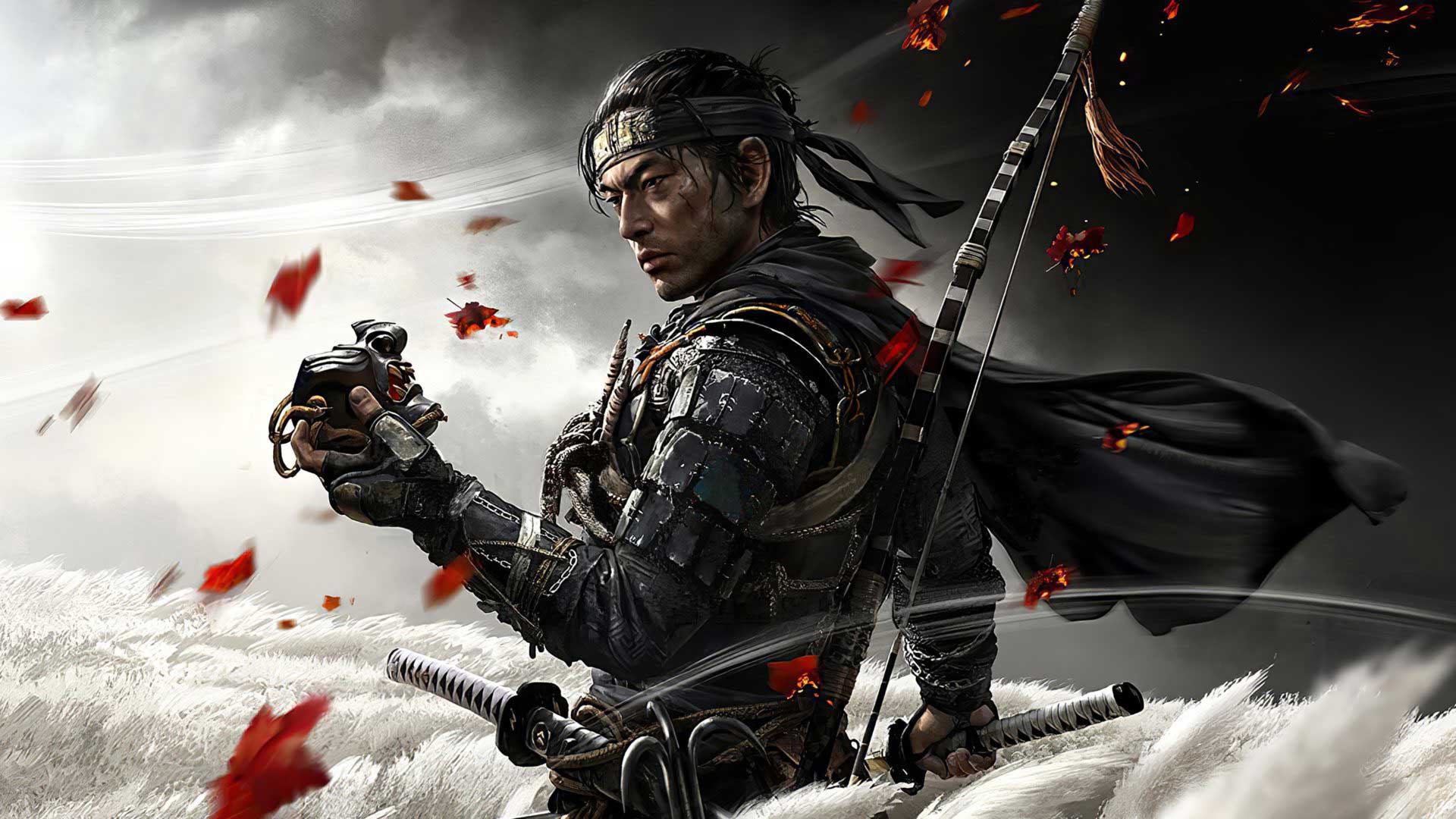 Ghost of Tsushima is an action-adventure game developed by Sucker Punch Productions and published by Sony Interactive Entertainment for PlayStation 4. Featuring an open world for players to explore, it revolves around Jin Sakai, one of the last samurai on Tsushima Island during the first Mongol invasion of Japan in the 1270s. Sakai is the only playable character.
Release date:- Not announced yet
Platform:- PS4
One-Punch Man: A Hero Nobody Knows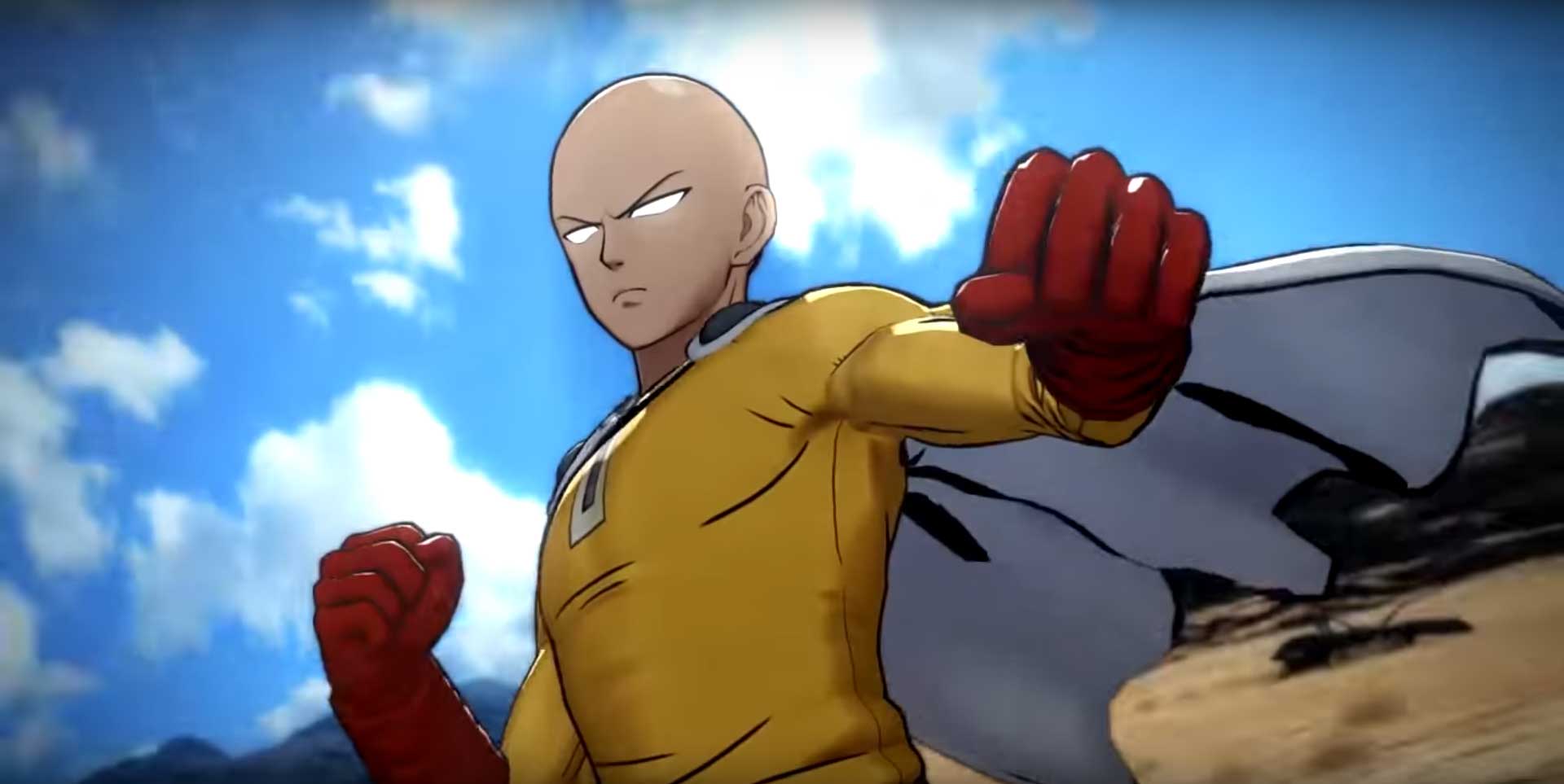 One-Punch Man: A Hero Nobody Knows is an upcoming fighting video game developed by Spike Chunsoft and published by Bandai Namco Entertainment. Based on the manga series One-Punch Man. One Punch Man's debut game is already out in Japan, but the West has to wait until the end of February. For the most part, A Hero Nobody Knows looks like a standard anime fighting game, but it's fascinating to see now developer Spike Chunsoft is getting around the anime's purposefully overpowered main character.
Release date:- 27 February 2020
Platforms:- Xbox One, Microsoft Windows PC and PS4
Ori and the Will of the Wisps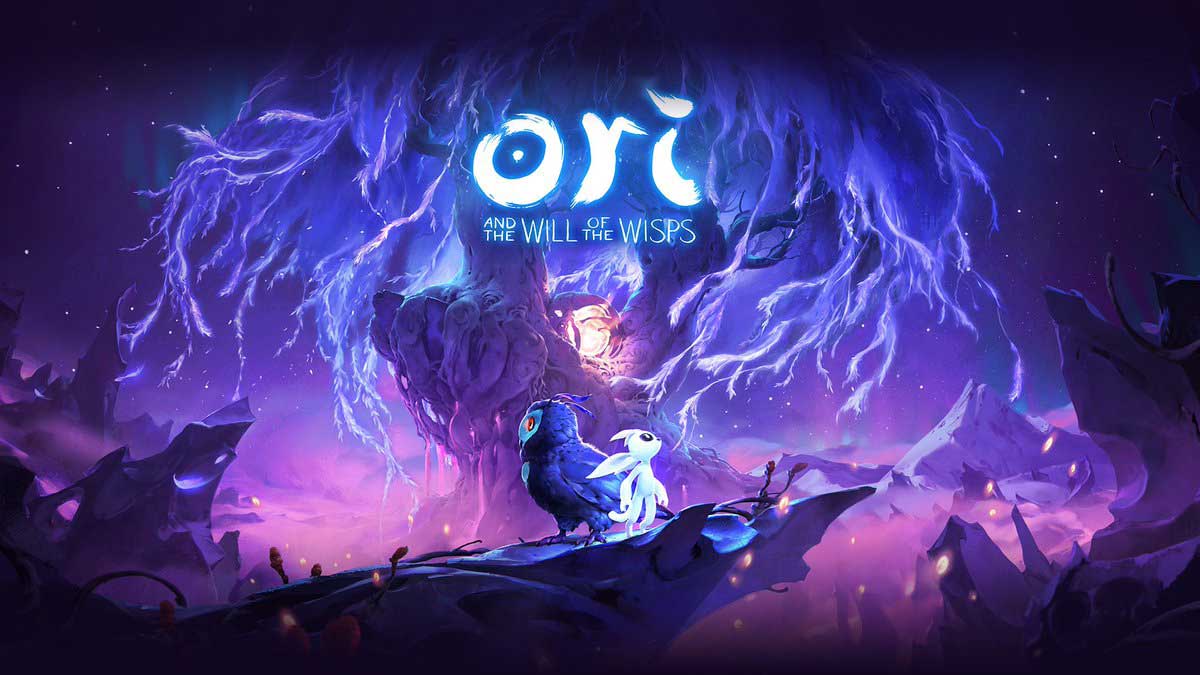 Ori and the Will of the Wisps is an upcoming platform-adventure Metroidvania video game developed by Moon Studios and published by Xbox Game Studios exclusively for Xbox One and Microsoft Windows 10. It is a sequel to the 2015 title Ori and the Blind Forest and was announced during Electronic Entertainment Expo 2017. Ori and the Blind Forest crushed player's hearts with an emotionally loaded narrative and smashed their spirits with challenging Metroidvania gameplay, so those who enjoy it should also try the second one. The game is planned to be a 4K UHD, Xbox One X Enhanced and Xbox Play Anywhere title.
Release date:- 11 March 2020
Platforms:- Xbox One and Microsoft Windows 10 PC
Doom Eternal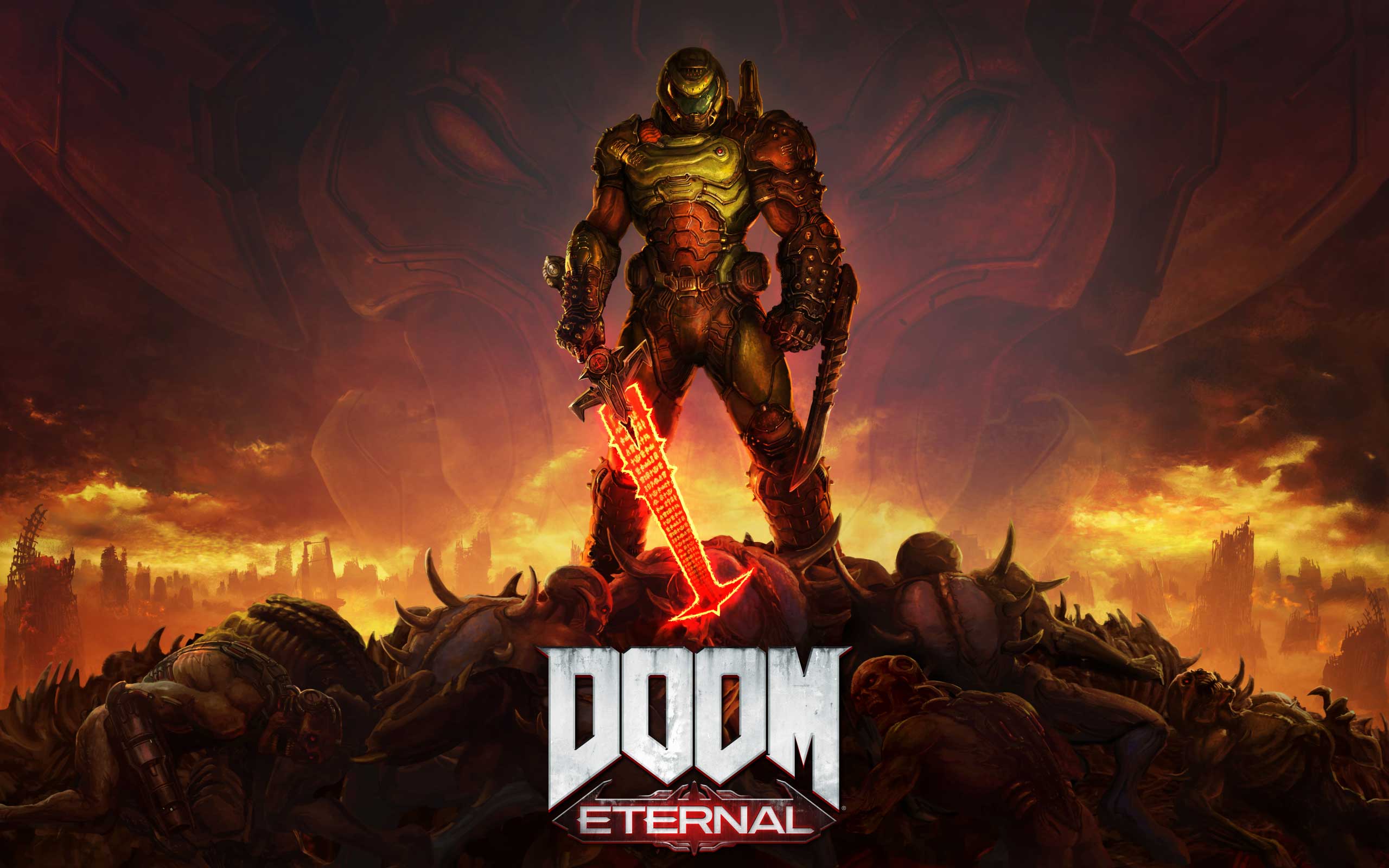 Players once again take on the role of the Doom Slayer, an ancient warrior who battles the demonic forces of Hell, from a first-person perspective. The game continues its predecessor's emphasis on "push-forward" combat, encouraging the player to aggressively engage enemies to acquire health, ammo, and armor. The player has access to various firearms, such as the Combat Shotgun, Super Shotgun, Heavy Cannon, Rocket Launcher, Plasma Rifle, BFG 9000, and Ballista. Melee weapons such as a chainsaw, the "Crucible Blade" energy sword, and a retractable arm-blade can also be used. The arm-blade provides the opportunity for a larger variety of quick and violent "glory kill" executions. The Super Shotgun is now equipped with a "Meat Hook", which slingshots the player towards an enemy, functioning as a grappling hook in both combat scenarios and environmental navigation. A new Equipment Launcher with the ability to lob grenades and ice bombs that also dons a Flamethrower that provides armor from burning enemies is now part of the Doom Slayer's armor. New movement mechanics such as wall-climbing, dash moves, and horizontal bars to swing from will also be introduced.
Release date:- 20 March 2020
Platforms:- Nintendo Switch, PS4, Xbox One, Google Stadia, IBM PC compatible and Microsoft Windows PC
Halo Infinite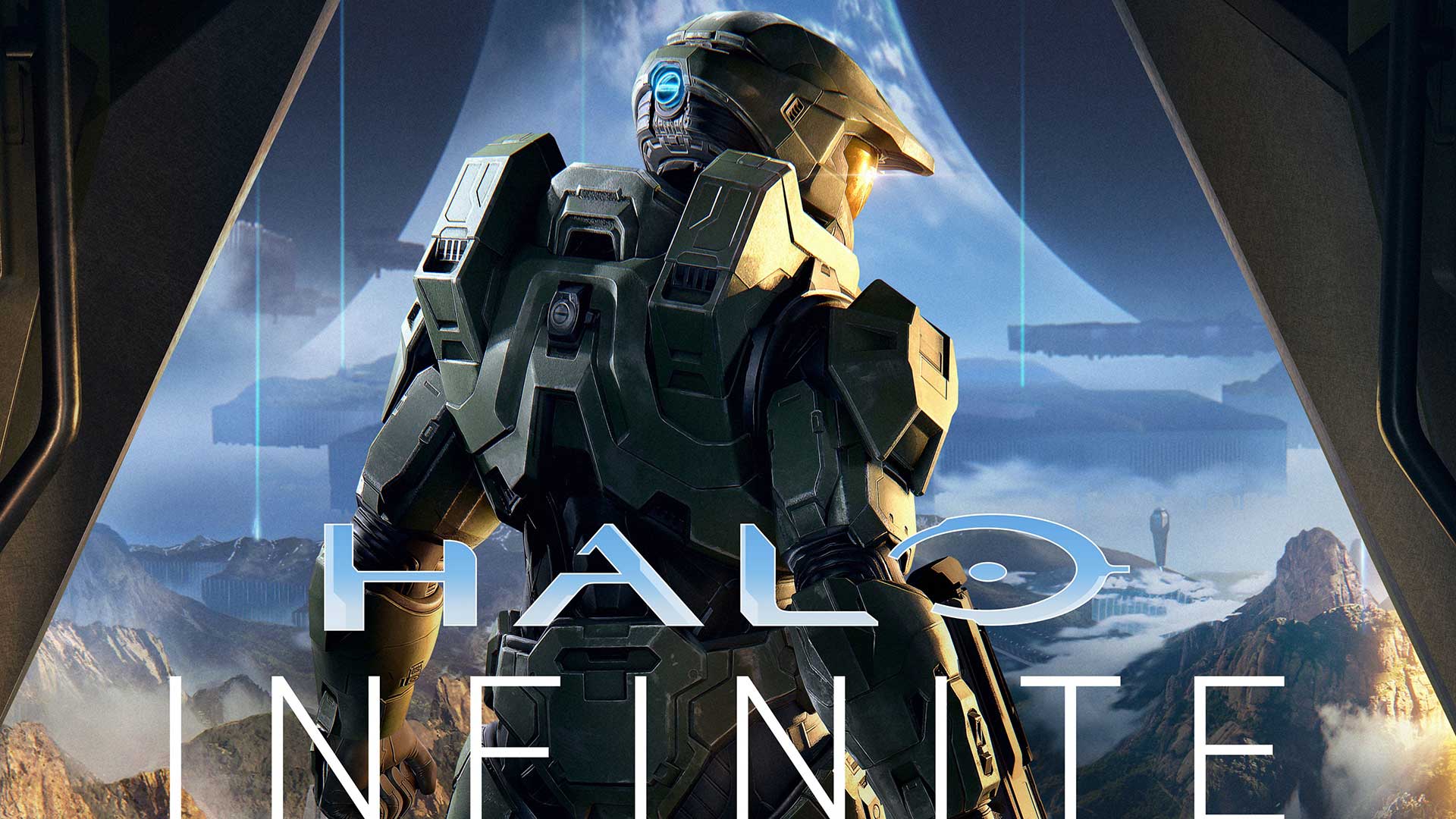 Halo Infinite is an upcoming first-person shooter video game co-developed by 343 Industries and SkyBox Labs, published by Xbox Game Studios. The game is set to be released in late 2020 and is the sixth main entry of the Halo series. It continues the story of the Master Chief as the third chapter of the "Reclaimer Saga", following Halo 5: Guardians and will also be the sixth game in the franchise with Master Chief as the protagonist.
Release date:- Late 2020
Platforms:- Xbox One, Xbox Series X and Microsoft Windows PC
Bleeding Edge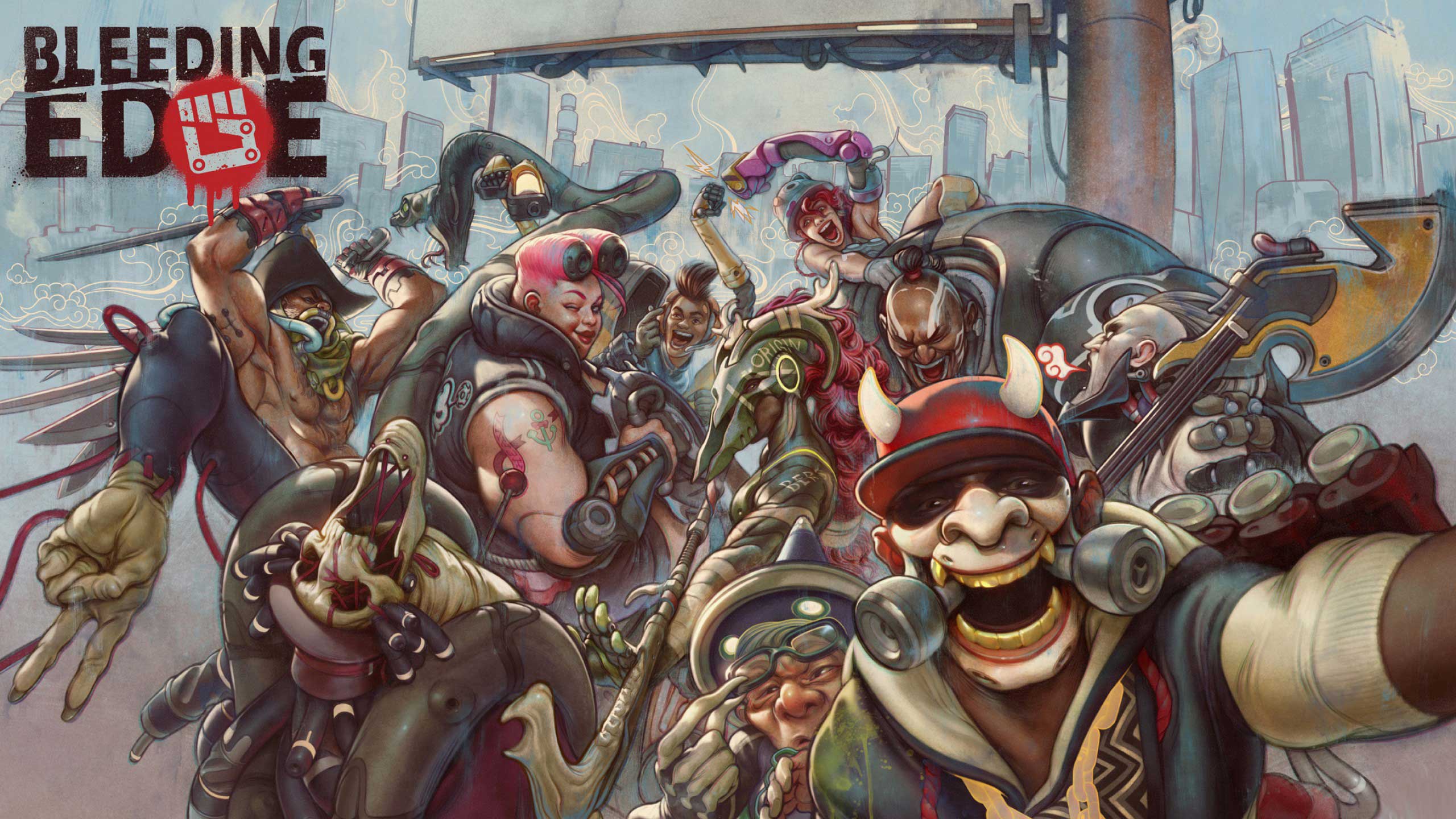 Bleeding Edge is a multiplayer online combat video game being developed by British developer Ninja Theory and published by Xbox Game Studios. A technical alpha test was announced to begin on June 27, 2019, for those who have signed up via the Bleeding Edge website. There are 12 characters to choose from, all of which have melee attacks, with some of them having range attacks also. All characters are one of three classes: assassin, support, or tank. There are three bars for different abilities that go down when the player uses an ability connected to it. Each ability has its own cooldown period as well.
Release date:- 24 March 2020
Platforms:- Xbox One and Microsoft Windows PC
Wasteland 3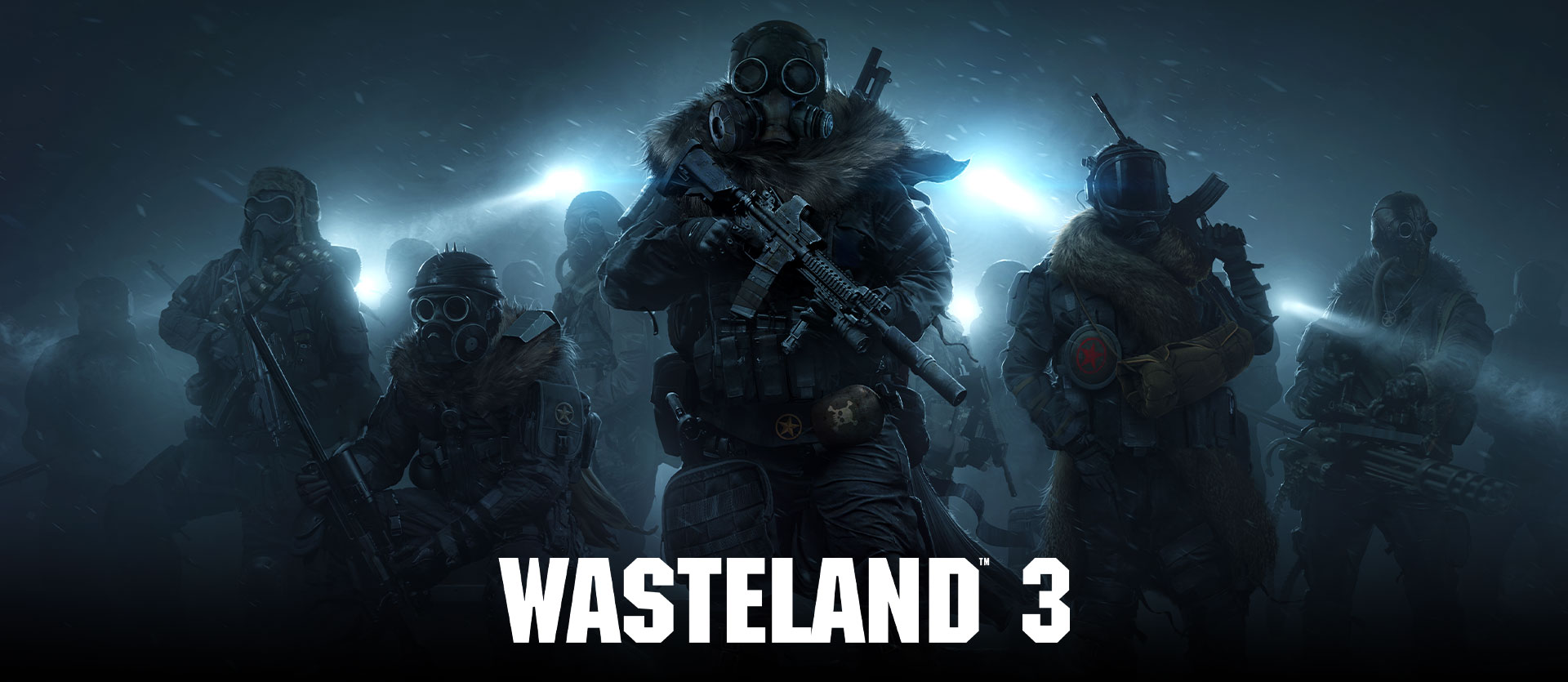 Wasteland 3 is an upcoming role-playing video game developed by inXile Entertainment, it is a sequel to Wasteland 2. Wasteland 3 will be set in the freezing wastelands of a post-apocalyptic Colorado. The player will take control of the last surviving member of Team November, a Ranger Squad. Every decision you make can offer you new opportunities or close you off to them, as well as take you to new areas and lead you to different story arcs. This choice and variety make it sound very replayable, and the setting is set to present you with some difficult moral choices as you decide how to lead in the frozen wastes.
Release date:- 19 May 2020
Platforms:- PS4, Xbox One, Microsoft Windows PC, Linux, and Mac OS
Marvel's Avengers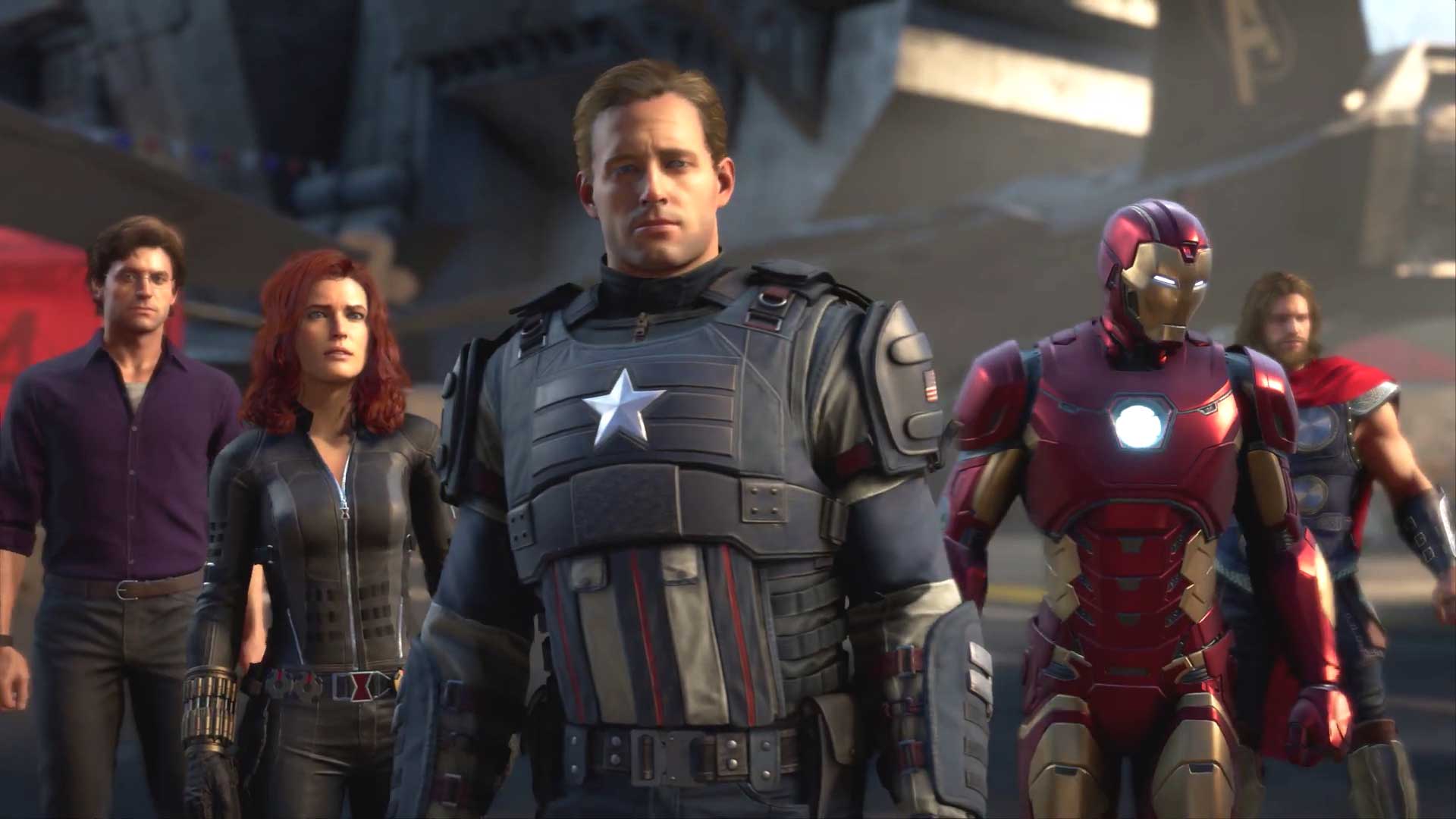 The game can be played offline as a single-player experience or online with up to four people during certain aspects of the game. The game will feature many customization options including abilities and costumes, which can be upgraded using a skill tree. Costumes have been sourced from "all corners of the Marvel universe" and can be bought separately as DLC. Players will also be able to receive free updates containing new regions and characters. The story begins on A-Day, where the Avengers are celebrating the unveiling of a second headquarters in San Francisco — including the reveal of their own helicarrier powered by a Terrigen crystal. The ceremony soon goes awry when a catastrophic incident results in most of the city being destroyed and the apparent death of Captain America. Blamed for the tragedy, the Avengers disband. Five years later, the rebuilt city is now under the control of A.I.M. and superheroes are outlawed. But with the world in peril once more, Kamala Khan uncovers a shocking conspiracy and embarks on a quest to reassemble Earth's Mightiest Heroes, avenge Captain America's death, and uncover the true culprit behind A-Day.
Release date:- 4 September 2020
Platforms:- PS4, Xbox One, Microsoft Windows PC and Google Stadia
Dying Light 2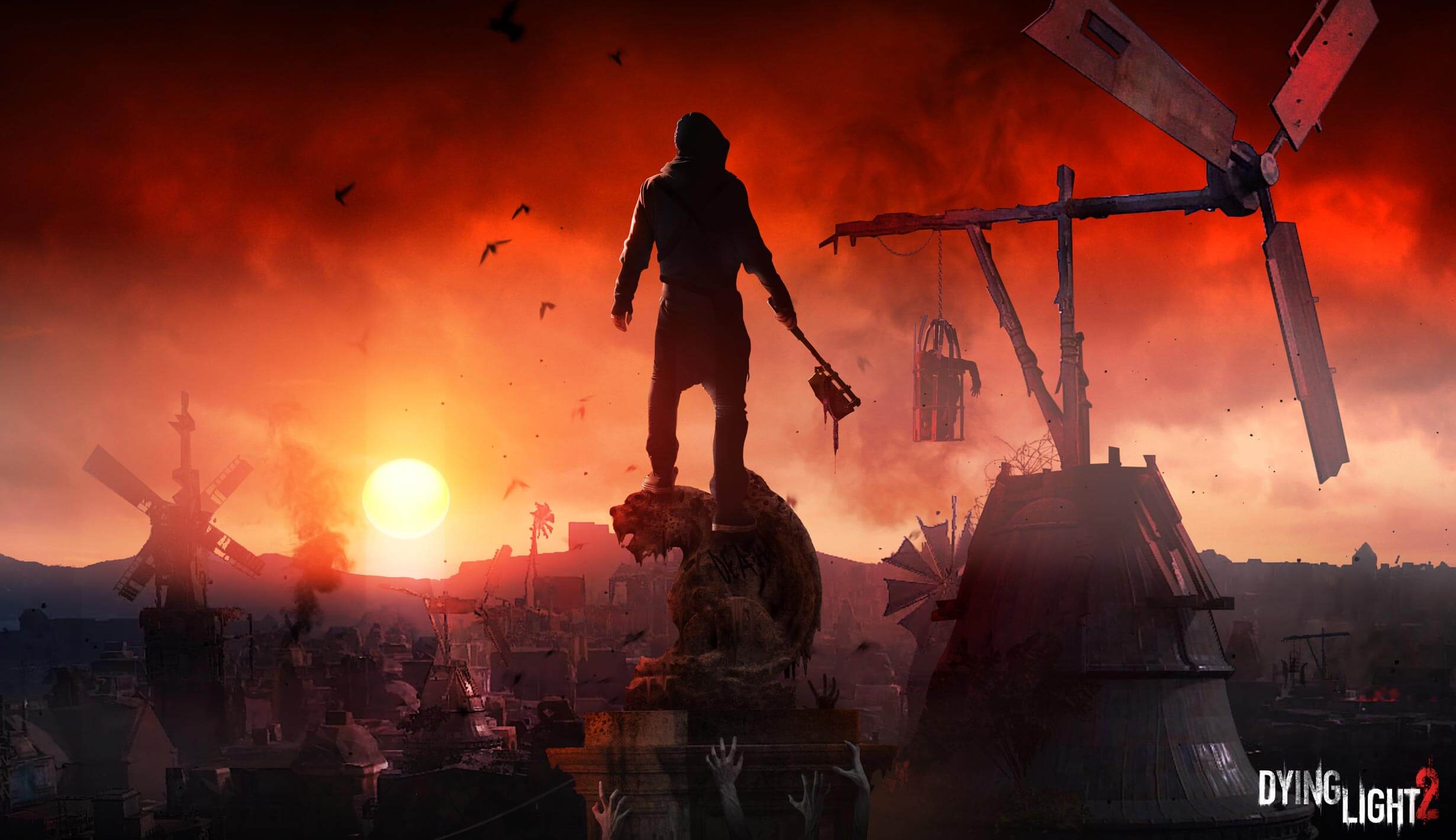 Dying Light 2 is an open-world first-person zombie apocalyptic-themed action role-playing game. The game begins 15 years after Dying Light, starring a new protagonist named Aiden Caldwell, who is equipped with various parkour skills. Players can perform actions such as climbing ledges, sliding, leaping off from edges, and wall running to quickly navigate the city. More than double the parkour moves have been added since the first game, some are exclusive to particular areas of the city. Tools such as a grappling hook and a paraglider also aid transversal in the city. Aiden can also use the undead to break his fall. The game is mostly melee-based with the majority of fighting using melee weapons. The melee weapons have a limited lifespan and will degrade the longer the player uses the melee weapons in combat. Long-range weapons such as crossbows, shotguns, spears, can be used as well. Weapons can be upgraded with different blueprints and components which can be found by breaking down weapons for craft parts. Aiden can also utilize superhuman skills due to the infection. New zombies have been added. Like the first game, the zombies are slow when exposed to sunlight, but they become more aggressive and hostile at night.
Release date:- Late 2020
Platforms:- PS4, Xbox One, and Microsoft Windows PC
Godfall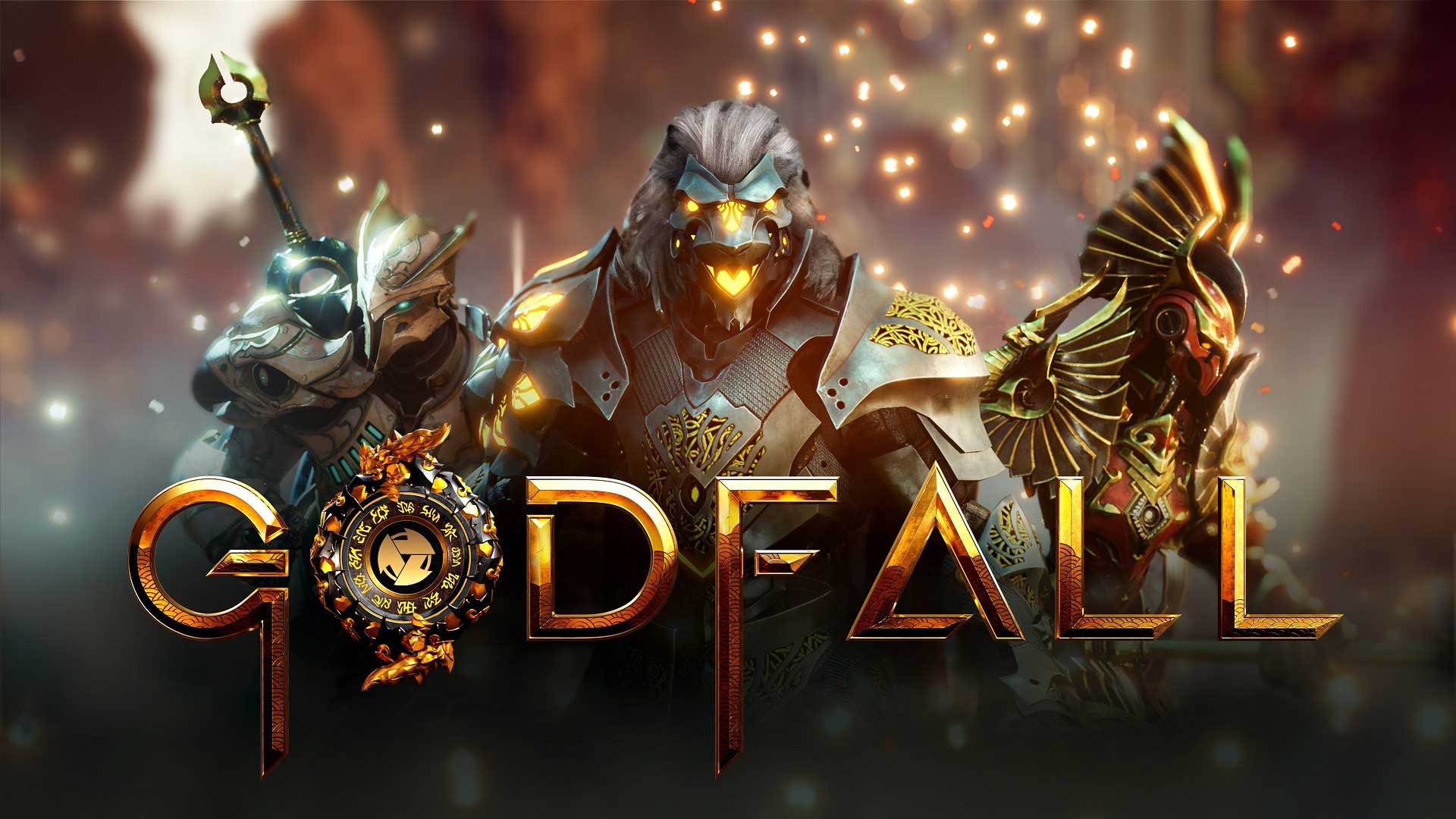 The game is set in a high fantasy setting, split into the realms of Earth, Water, Air, Fire, and Spirit, where players take the role of one of the last exalted Knight's Order to prevent a major apocalyptic event. The player has three primary character classes to select from, based which of their armor sets, Valorplates, they equip. Additional Valorplates and Augments can be equipped to customize how this character class plays out.[1] It supports single-player and up to three players in the "drop-in drop-out" cooperative mode. The game is described as a "looter-slasher" as while based on the loot shooter concept of completing missions and gaining better loot for further quests, the focus of the combat is on melee attacks rather than ranged ones.
Release date:- Late 2020
Platforms:- PS5, Xbox Series X, and Microsoft Windows PC
Watch Dogs Legion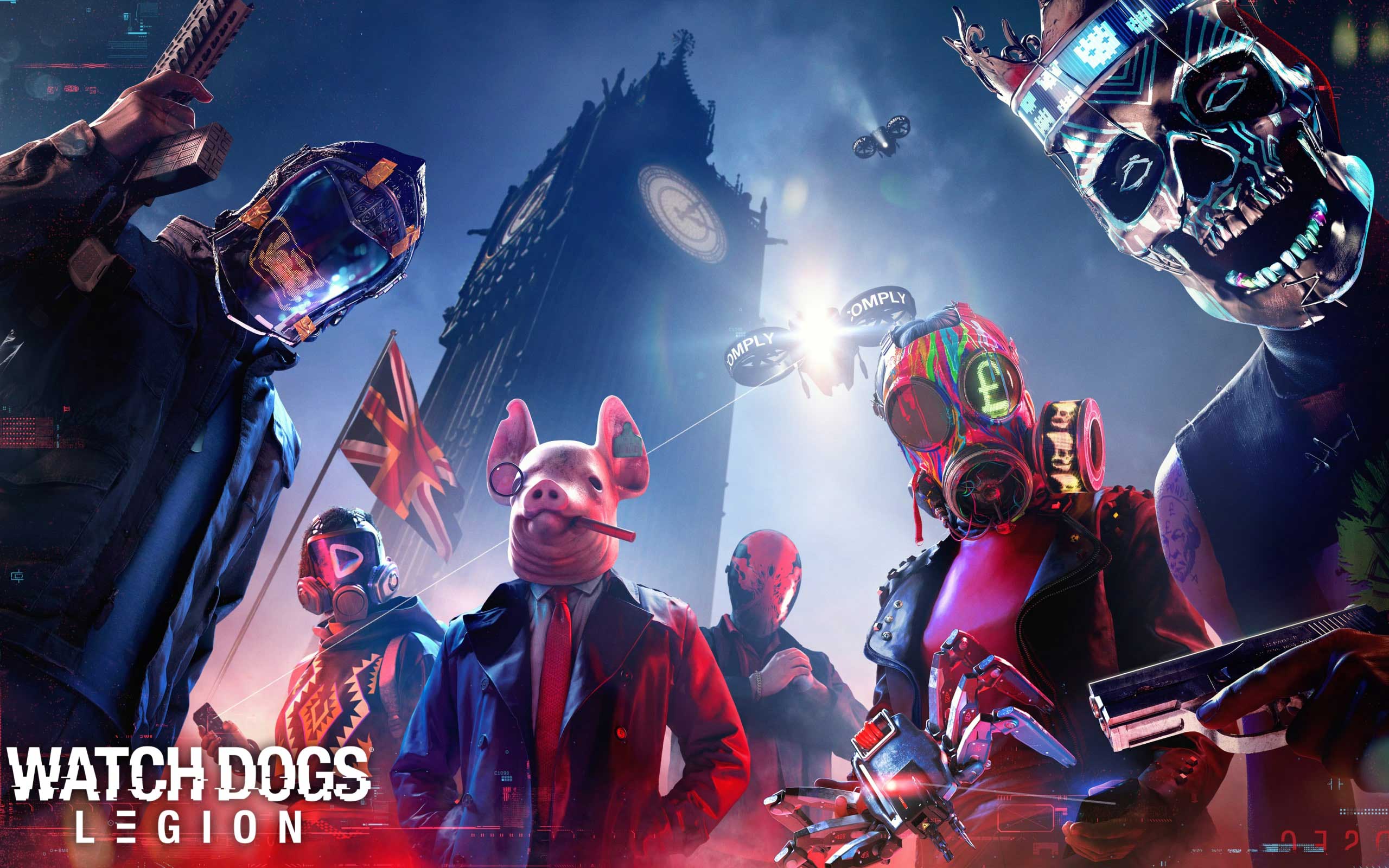 Watch Dogs: Legion is an action-adventure game played from a third-person perspective. The game is set within an open world, a fictionalized representation of London, which will encompass notable landmarks, boroughs, and cultural styles of the city. The game's setting takes place within a London that has become a surveillance state. Personal liberties have been vastly limited, and citizens are constantly monitored in their activities by Albion, a private security company that acts as the city's law enforcement. The player will have the ability to navigate the city either by foot, using vehicles, or fast-traveling via the city's Underground stations. Unlike the previous games in the series which focused on the use of a single protagonist to drive the story's narrative, Legion features the ability to control multiple characters within the game's setting. Each of these characters can be recruited through a unique mission, though this depends on their standing with DedSec; for example, a character who the hacker group helps out will be in favor of aiding them when asked and completing their recruitment mission, whereas a character whose family member was accidentally killed by a DedSec member will not tolerate the group and likely refuse to join.
Release date:- March 6, 2020
Platforms:- PS4, PS5, Xbox One, Google Stadia, Xbox Series X, and Microsoft Windows PC
Final Fantasy 7 Remake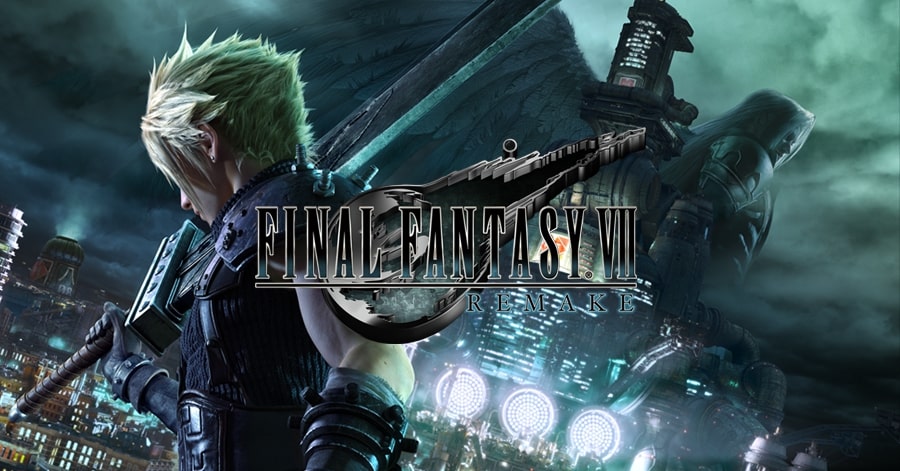 Final Fantasy VII Remake[b] is an upcoming action role-playing game developed and published by Square Enix for the PlayStation 4. The game is a remake of the 1997 PlayStation game Final Fantasy VII. Square Enix plans to release the game in episodic installments, with the first scheduled for release on April 10, 2020. Players control mercenary Cloud Strife as he and eco-terrorist group AVALANCHE battle the corrupt Shinra megacorporation and the legendary soldier Sephiroth. The gameplay combines real-time action similar to Dissidia Final Fantasy with other strategic elements. The remake was announced following years of fan requests and rumors. Key staff members returned, including character designer Tetsuya Nomura as director and main character designer, director Yoshinori Kitase as a producer, and writer Kazushige Nojima. They also added content and redesigned the characters to balance realism and stylization.
Release date:- 10 April 2020
Platform: PS4
Disintegration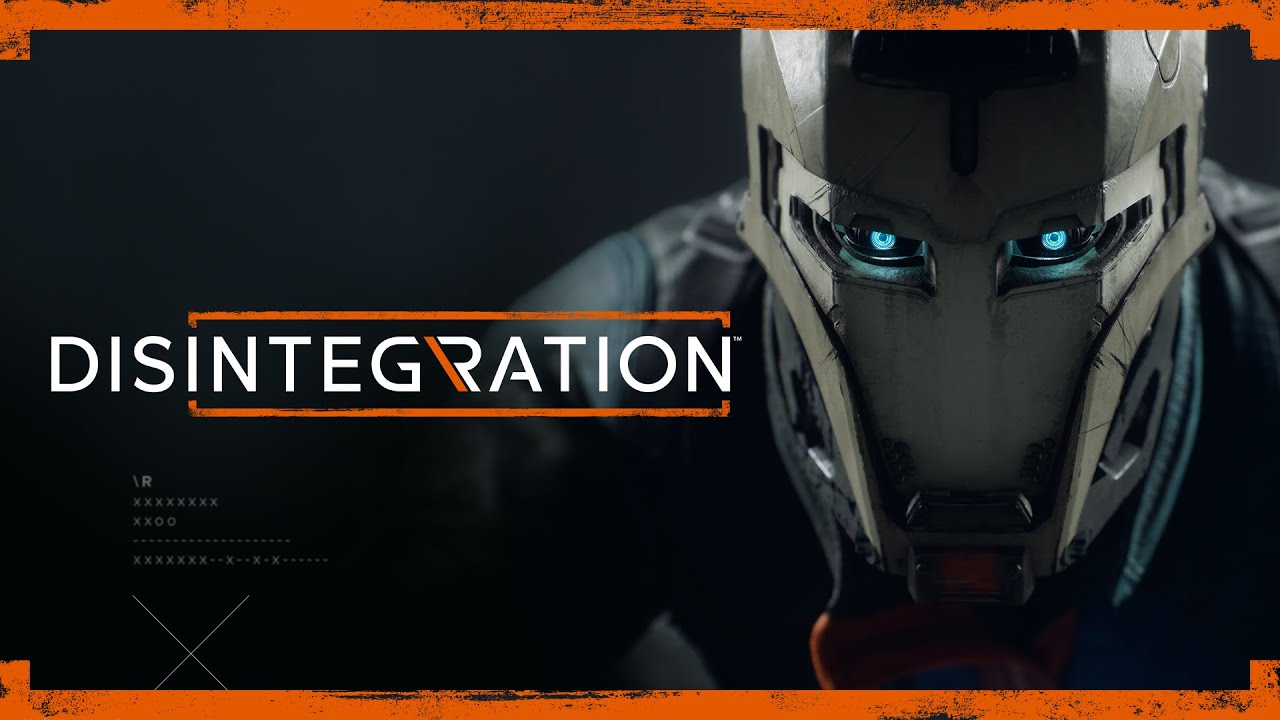 As an IP from the new studio V1 interactive, it was co-founded by Bungie's past creative director Marcus Lehto, Disintegration is set to be an intriguing blend of FPS and RTS. You play as Romer Shoal, a Gravcycle pilot – which is like a motorcycle that can hover above the battlefield – who commands a small resistance group. Set in the "Earth's near future," where humanity is on the brink of extinction as a result of overpopulation, extreme climates, and food shortages, Romer's crew fight to "reboot" humanity. With the main campaign and the promise of a big multiplayer aspect, it's shaping up to look and sound very interesting indeed. Oh, and Halo's past co-creator is on board. Exciting stuff.
Release date:- Late 2020
Platforms:- Ps4, Xbox One, and Microsoft Windows PC
Half-Life: Alyx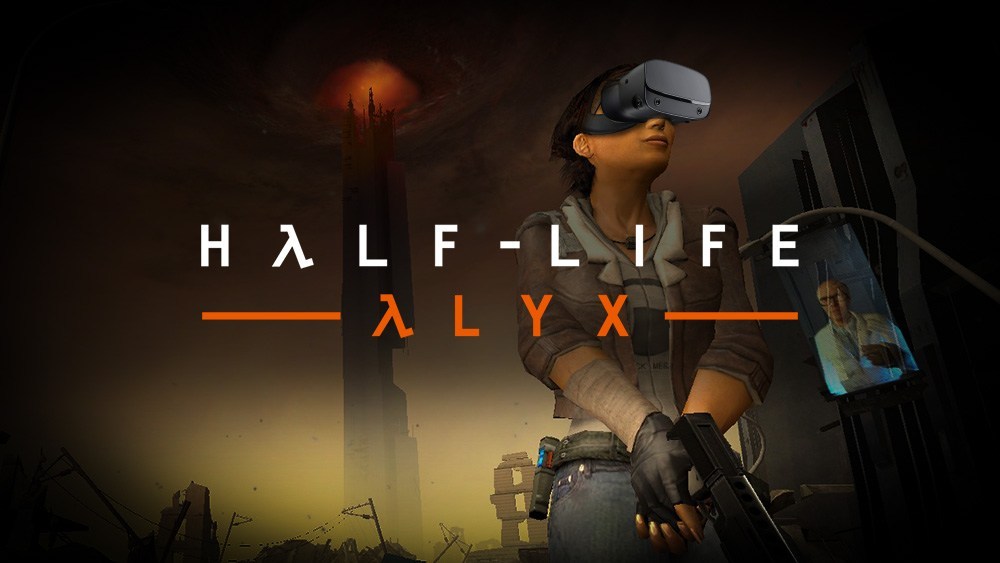 Half-Life: Alyx is a virtual reality (VR) first-person shooter developed and published by Valve. Taking place before the events of Half-Life 2, players control Alyx Vance as she and her father Eli fight the occupying alien Combine. It is the first game in the Half-Life series since Half-Life 2: Episode Two in 2007, and is scheduled for release on Windows in March 2020.
Described by Valve as its "flagship" VR game, Half-Life: Alyx is being developed with the Source 2 engine and supports all PC-compatible VR headsets. Players use VR to interact with the environment and fight enemies, using "gravity gloves" to manipulate objects, similarly to the gravity gun from Half-Life 2. Traditional elements from the series return, such as exploration, puzzles, and physics-based combat.
Release date:- March 2020
Platform: Microsoft Windows PC
Minecraft Dungeons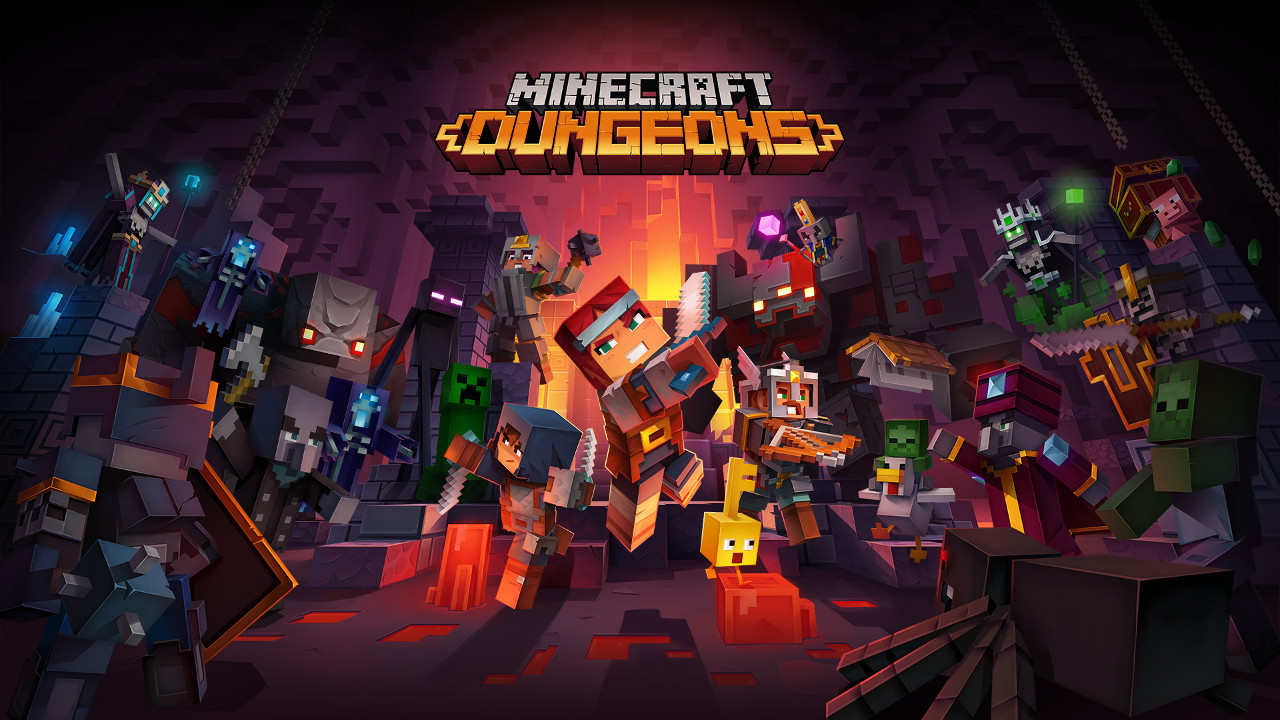 Minecraft Dungeons is a dungeon crawler game developed by Mojang and published by Xbox Game Studios. Unlike Minecraft, Minecraft Dungeons has no crafting, building, or the ability to destroy blocks. Instead, it focuses on being a dungeon crawler game, where the player explores randomly-generated dungeons filled with randomly-generated monsters, and also deals with traps, puzzles, and finding treasure. There is no class system; players can use any weapon or armor they wish. It will include up to four-player co-operative multiplayer.
Release date:- April 2020
Platforms:- Nintendo Switch, PS4, Xbox One, and Microsoft Windows PC
Hollow Knight: Silksong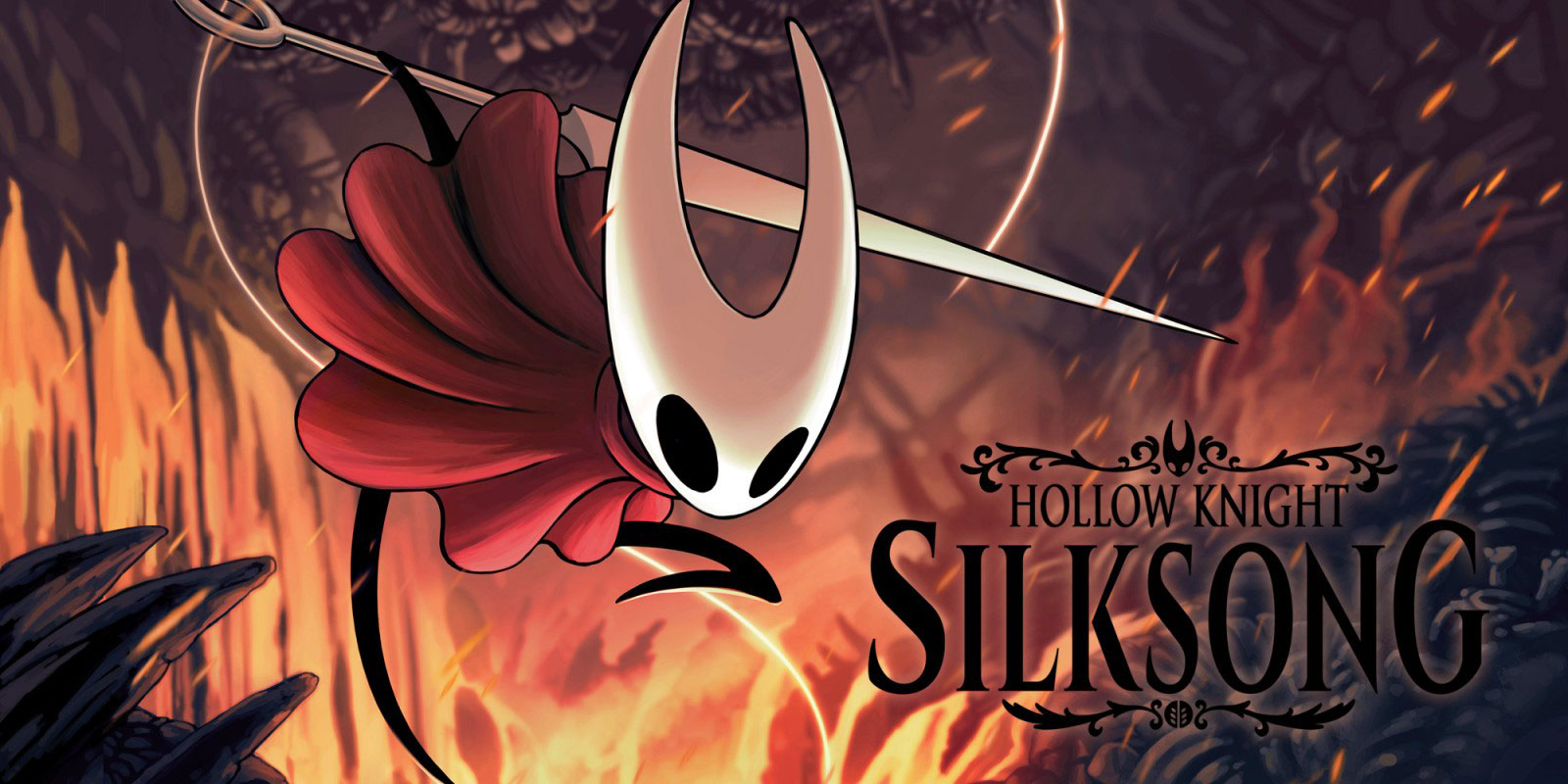 Hollow Knight: Silksong is a 2D Metroidvania action-adventure game, which takes place in a haunted kingdom inhabited by bugs. The gameplay is largely similar to that of its predecessor. The player controls Hornet, a bug-like creature who wields a needle to combat enemies. During her adventure, Hornet encounters many hostile creatures. As of December 2019, the game is planned to feature over 165 different enemies.[1] Hornet will also encounter many friendly non-player characters. Silksong will feature a quest system, with characters asking Hornet to fulfill certain requests. Hornet will be able to craft weapons and tools from materials, which may be a replacement for the charm system in Hollow Knight.
Release date:- 12 June 2020
Platforms:- Nintendo Switch, Microsoft Windows PC, Linux, and Mac OS
New World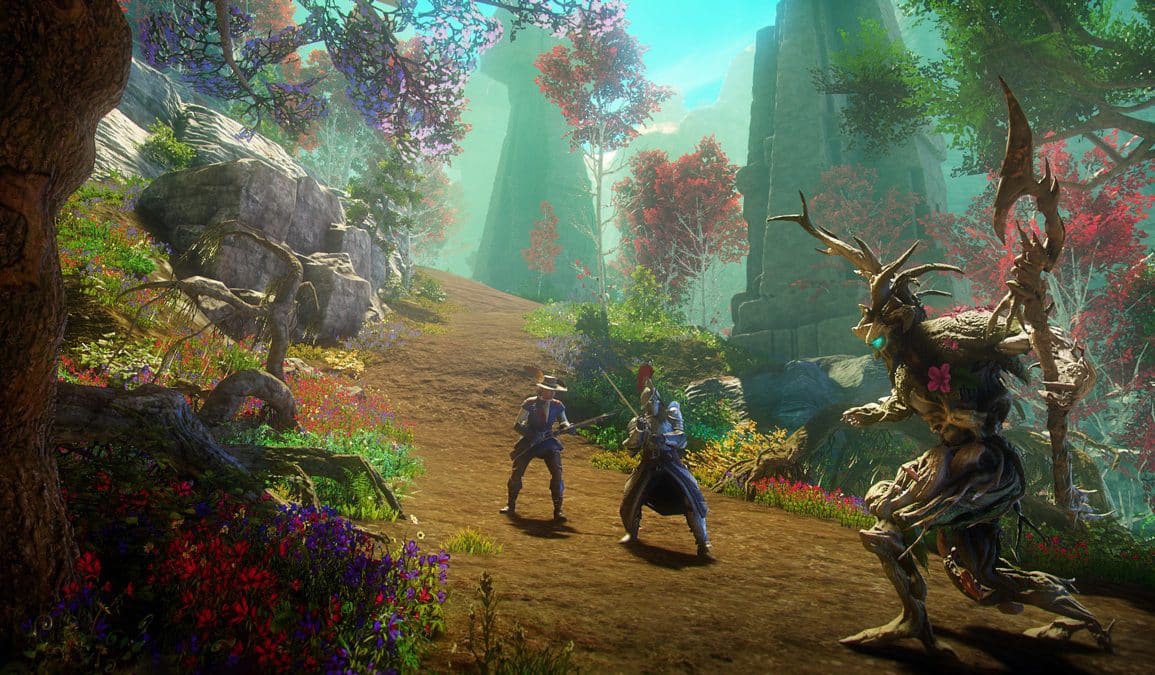 New World is a massively multiplayer online role-playing video game by Amazon Game Studios. Set in the mid-1600s, players colonize a fictional land modeled after British America in the Atlantic Ocean, which uses zombies to represent Native Americans. Players scavenge resources, craft items, and fight other players. Amazon has not announced what payment model the game will use. A closed beta will occur in April 2020 for players who have preordered.
Release date:-  May 2020
Platform:- Microsoft Windows PC
Skull & Bones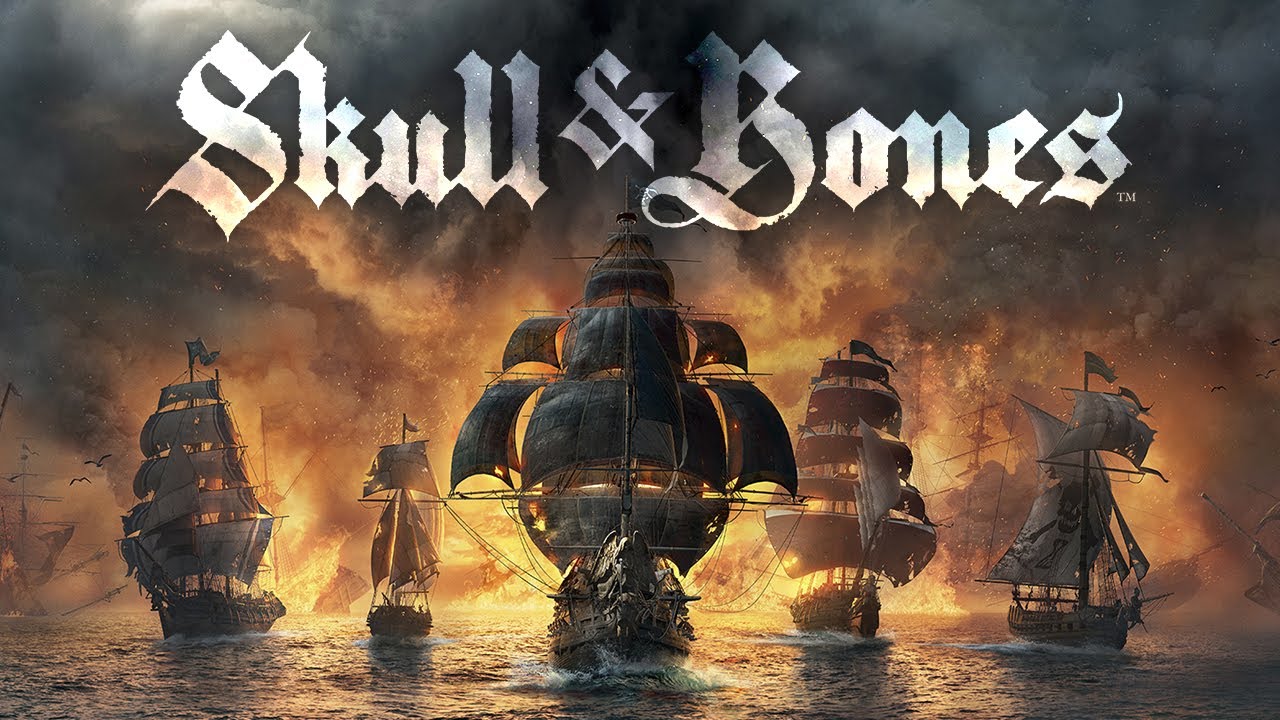 Skull & Bones is an action video game developed by Ubisoft Singapore. Skull & Bones is a tactical action game set in an open world environment and played from a third-person perspective. Players take control of a customizable pirate captain and may choose to sail the Indian Ocean by themselves and set off on a single-player campaign or gather up to five other players to ally or engage in combat within Disputed Waters.
Wind positioning can be assessed to gain an advantage in battle. Players may collect additional ships throughout the game, such as sloops-of-war, frigates, and brigantines, whose weapons include mortars, broadside cannons, and rockets. Ships can be charged with brute force and boarded. The rate of inflicted damage is gauged by the health bar. A core component is the multiplayer mode Loot Hunt, where two groups of players are challenged in treasure hunting to further accumulate their riches. Each given ship's crow's nest is scalable for use as a lookout point, and spyglasses can be availed of as well. Microtransactions will be an added feature.
Release date:- March 2020
Platforms:- PS4, Xbox One, and Microsoft Windows PC
And these are the most awaited video games of 2020.
Comment the game you are looking forward to playing this year.