I hope you're ready for some of the bigger titles of the year. Here are the 10 Upcoming games in September 2018 that you need to play.
Check the updated list of games coming in 2020:
10. Insurgency Sandstorm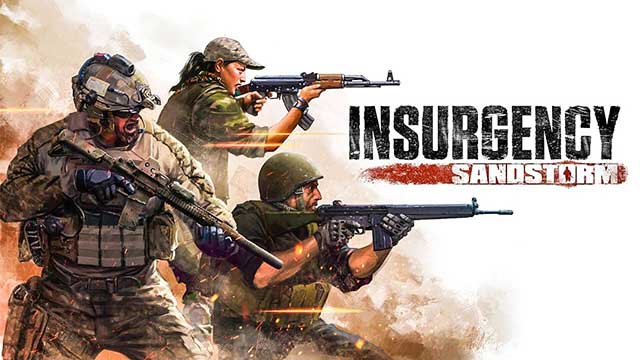 The previous insurgency was an indie game that ended up breaking out to be quite a hit. Sandstorm is a continuation of the concepts, it's a tactical FPS which focus mainly on close quarters type gameplay. It does have multiplayer, it is oriented more around objectives, and co-op, but there is small-scale head to head in an either mode single or multiplayer.
A lot of it focuses on ammunition management. And the kind of close quarters gameplay it brings to the table it does look quite good keeping in mind its indie roots. Furthermore, it is coming to PC on September 18th. It is probably going to be 2019 before we see it on consoles, but it looks like good stuff.
9. Dragon Quest 11: Echoes of an Elusive Age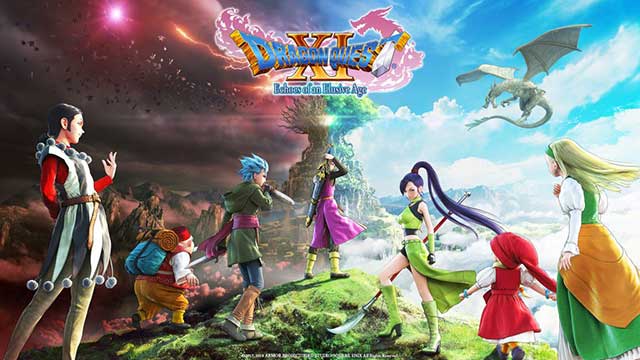 This is one cool looking Dragon Quest. It's a mix of different styles of art that manages not to look like a mix of a couple of different styles of art. And that's kind of how you can explain most of the game. Not necessarily by its graphics, but you get this huge world that you're able to explore and engage in traditional battles which are fairly simple looking.
However, for me, that's kind of a pro as opposed to a con and if it plays the way it looks which is a really great visual concoction of new and old cartoons, real fantasy and anime. I have heard about it being a little bit too traditional and that it doesn't really advance the genre in any way, like in the way octopus traveler does. However, I wonder if that really matters, of course, we'll have to play it before we know.
Besides that, on PC and PS4 the Dragon Quest 11: Echoes of an Elusive Age is coming on September 4th
8. NBA 2k19 20th Anniversary Edition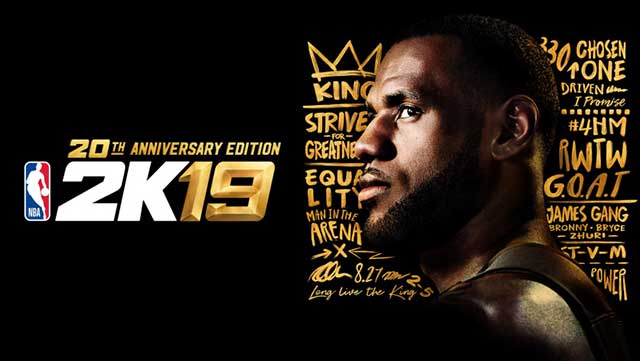 I remember way back when the NBA 2k franchise launched. And so do the developers because they've made a specific version to celebrate 20 years of quote-unquote redefining what sports gaming can be. They call their game best-in-class in graphics and gameplay.
I'm inclined to agree, this is really a franchise that has taken its time, developed very well and looks absolutely amazing at this point. However, depending on your taste there's a lot of modes for you to play with. I personally like playing basketball games on such games, but for those who do like the campaigns, there are stories that you play through.
They've got a relatively compelling looking one for this game. But, I'm basically like it because it is a great series. NBA 2k19 always implements good gameplay mechanical updates and although usually, they're iterative, at this point they've proven that they do a good job with it.  NBA 2k19 20th Anniversary Edition is coming to ps4, PC, Xbox One, and Nintendo switch on September 7.
7. V-Rally 4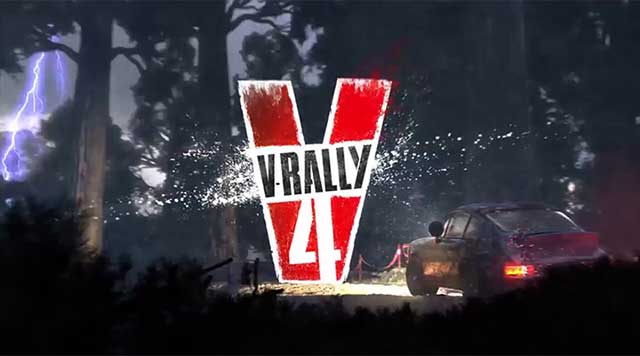 V-Rally 4 is a game that brings the series back. It debuted way back in the PlayStation era, the first time around EA published it in the US. They called it a need for speed V-Rally because rally racing wasn't that popular in the US at that time. Ahead with two sequels, the last of which happened in 2002. V-Rally was a game that appeared on a few platforms including the Machine that was too good for this earth the Dreamcast. And it's been a while since I've even thought about these games.
V-Rally 4's footage doesn't look like a throwback, but instead an incredibly good-looking rally game. Despite the fact we've actually seen some interest in these types of games recently still isn't a crowded market. Therefore, honestly, I'm pretty excited about this, there need to be more games like this. V-Rally 4 is coming to ps4 and Xbox one September 7th and PC on the 25th.
6. Valkyria Chronicles 4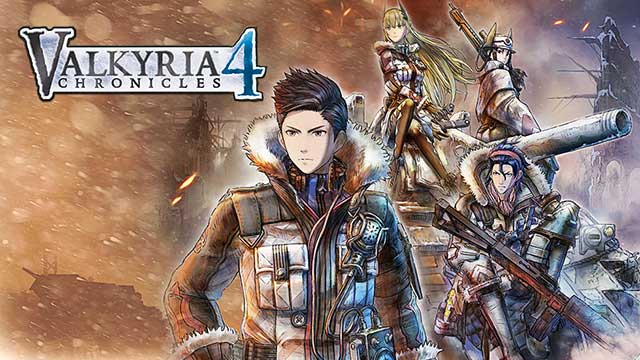 It's good there back to the actual strategy oriented gameplay of the mainline Valkyria Chronicles games. And they're clearly going for a much more quote-unquote real feeling with the characters. But I mean if they're paying any attention to how to do characters at all, that means they've learned a lesson from Valkyria revolution.
Therefore,  I'm looking forward to this, I'm really excited that they've gone back to their strategy roots and I'll be picking it up when it comes to PC, PS4, Xbox One, and Nintendo switch on September 25th.
5. NHL 19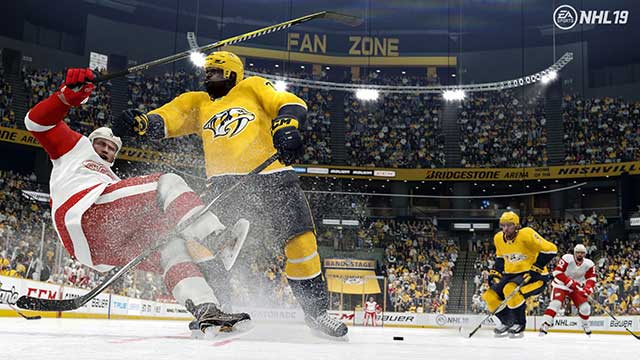 NHL 19 is gonna hit this month. And a lot has been done to the skating physics. This is the main thing I've seen anybody commenting on the games brought up. NHL isn't a series that has been particularly innovative for quite a while, so any changes in it are kind of big.
Furthermore, they are adding this mode that's kind of a lifestyle multiplayer free-for-all mode. It may be really cool, but I've seen the word lifestyle used to describe it a lot and I'm not so sure how that fits in with a hockey video game. I'm more interested to find how the skating has changed and want to see all of the updates to that. It does look amazing and NHL 19 is coming to PS4 and Xbox One September 14th.
4. FIFA 19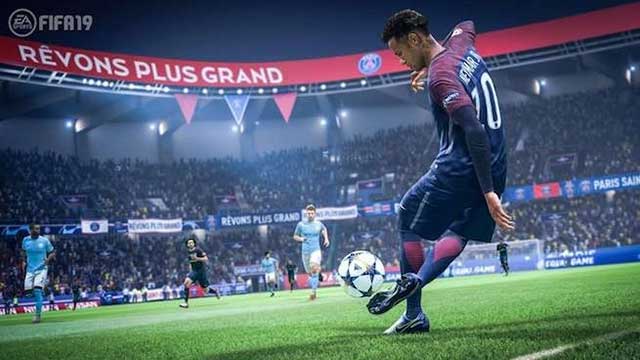 I just want to give you a heads up, it has a demo hitting on the 13th sep. So if you're interested in checking out a lot of the changes for yourself that is an option. And I will be taking them up on that. However, a lot of the aesthetic changes are made. Specifically, cinematics for teams, fans, and even when you transfer a player.
On top of that, the licensing has been greatly expanded, there are new stadiums, there are three different playable characters for the journey. Besides that, it overall looks like a good addition and a good development for FIFA. FIFA 19 is coming to PC, PS4 and Xbox One on the September 28th. And the demo is coming on the 13th.
3. Life is Strange 2 Episode 1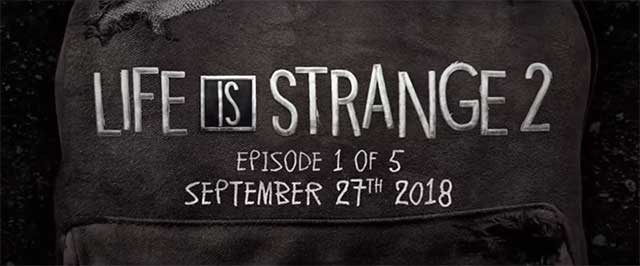 If you want to know my opinion on life is strange, I have a positive one. Life is strange was really interesting, it was about apocalyptic phenomena, it was about traveling through time, and it was also about the teenage experience. Furthermore, the setup is that something supernatural ends up killing a cop and a pair of young brothers one 9 and other 16 ends up on a road trip.
Starting in Seattle the first episode is of course called Seattle and it's hitting on September 27th on PC, PS4, and Xbox One.
2. Shadow of the Tomb Raider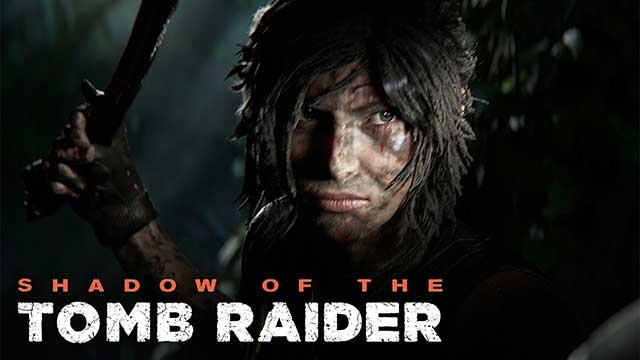 The new Tomb Raider reboot is going well. Apparently, they've done a lot with the theme of descent sort of a metaphorical downturn. But also perhaps an embracing of the game in some of the maybe less savory ideas that it depends on. I don't know it's sounding a little bit more brutal to me which I like. And I've really enjoyed the rebooted Tomb Raider series so far so I'm pretty much here no matter what.
Shadow of the Tomb Raider is coming to PC, PS4, and Xbox One on September 14.
1. Spider-Man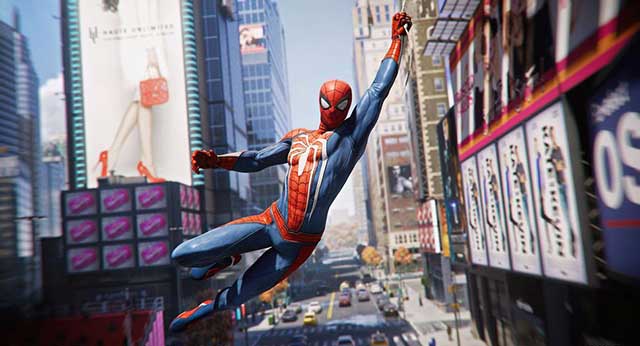 Of course, at number one is Spider-man. Spider-man has been one of the coolest looking games since they've announced it. Just seeing all of the actual well done looking web-slinging. But moreover, all of the combat we've seen leading up to, it is just something that makes this game look special. Insomniac games experience with sunset overdrive definitely shows.
And there's not a lot to say about this game that you can't just infer from the visuals and there's a lot to look forward to. I'm really looking forward to it. Spider-man is coming to the PS4 on September 7th and I'm just totally sold on this game.