Put on your pipboy and prepare for bugs: it's nearly time for the Fallout 76 beta test on PC. The Break It Early Test Application kicks off on all major platforms including PC from 30th October. Though, those of you with access can now pre-load the application to ensure you're prepared and ready for launch.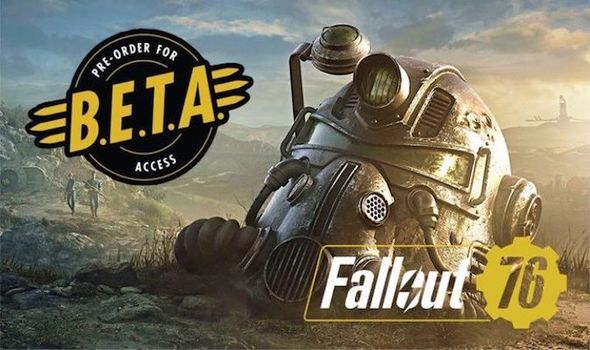 PC beta session dates and times
Bethesda has released its first schedule for the Fallout 76 beta on PC next week. Times may be subject to change, but if all things stay the same, here's when we'll be able to play the Fallout 76 beta on PC:
Tuesday, October 30: 4 pm – 8 pm PT / 7 pm – 11 pm ET
Thursday, November 1: 11 am – 4 pm PT / 2 pm – 7 pm ET
Saturday, November 3: 2 pm – 6 pm PT / 5 pm – 9 pm ET
Sunday, November 4: 11 am – 6 pm PT / 2 pm to 9 pm ET
As the #Fallout76 B.E.T.A. becomes available for everyone on Oct. 30, we wanted to look ahead to next week's anticipated sessions.

Times are subject to change with issues that may arise, but we're hopeful this schedule will stay. Thank you for all your support! pic.twitter.com/9fRb5Vx5m7

— Bethesda Game Studios (@BethesdaStudios) October 26, 2018
How to Get Free Beta Access for PC Only
Step One: Visit this link
Ensure you are signed in and on the American Amazon not any other
Step two: Add the pre-order of the standard edition to your cart
Step three: After adding it, click continue to cart
Step four: Proceed to the checkout and make the purchase
Step five: Wait 48 hours and check the email linked to the Amazon address and you will receive the B.E.T.A code
Step six: After receiving the code, redeem it on the bethesda.net then go back to Amazon(the American version)
Go to my orders then click cancel pre-order you can buy if you want 😉
Amazon will not take payment until the item is in shipping
YOU WILL NOT BE CHARGED UNTIL NOVEMBER THE GAME RELEASES
As a reminder, the beta test is only accessible to those who pre-order the game. If you do plan on playing the beta, we'd suggest you take advantage of the pre-load, as Bethesda says the file size is approximately 45GB. You've got a good few days to get it downloaded ahead of the start date, so you shouldn't need to worry about missing out.
Will you be putting Fallout 76's beta through its paces on 30th October? Step out of the vault and get into the comments below.