When it comes to PC gaming, most avid gamers strive to build their perfect setup. Of course, an ideal setup is ultimately subjective, but there is no denying that gaming keyboards, alongside a monitor and a gaming chair, are hugely important.
Gamers of all different types generally place great importance on a setup. Not only does it need to look good and last long, but comfortability is a crucial thing to consider also.
For instance, console gamers might want the top accessories to accompany specific titles.
Likewise, mobile gamers prefer a gaming smartphone to get the most out of a mobile gaming experience, be it to session a console-quality release like Fortnite or some of NetEnt's top casino games.
A PC gamer is no different, especially given the customizable options available when building an average PC gaming unit.
While there can be some stressful situations around a gaming setup, purchasing the best gaming keyboard for your gaming needs doesn't need to be.
From latency and switch types to comfort and design, there are some key things to consider when deciding on the perfect keyboard.
There are certainly some favored options being snapped up by PC gamers now. Let's take a look at some of them below.
5 Excellent Gaming Keyboards to Consider While Playing Games in 2023
1.

EVGA Z12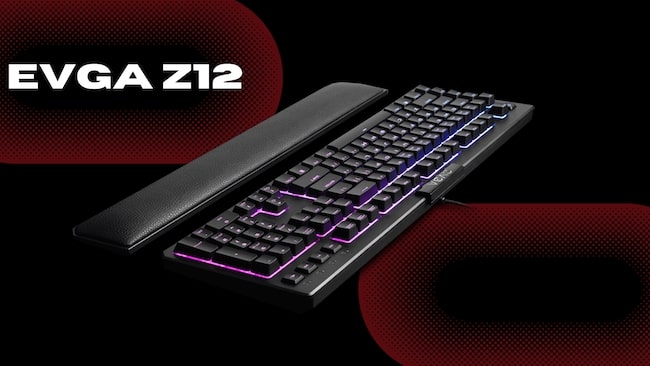 Kicking things off with a budget-friendly option, the EVGA Z12 possesses a range of features you'd generally find on higher-end gaming keyboards.
From its RGB backlighting and decent latency to its customizable lighting and pretty design, this particular option is ideal for beginner gamers.
However, keyboard connoisseurs might need to warm to its rubber dome switches.
Overall, given its lower price, the EVGA Z12 is a workable option for many gamers.
2.

Corsair K100 RGB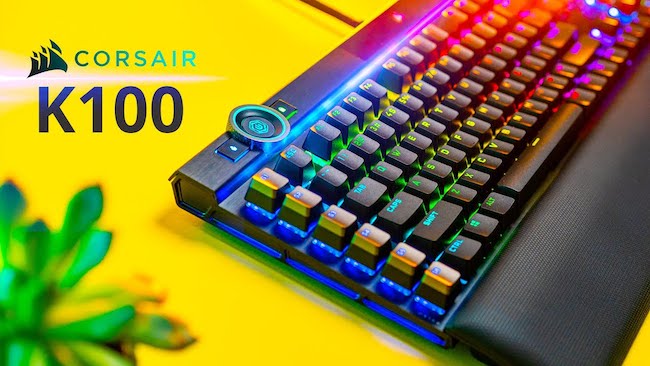 Offering extra features and excellent software and hardware capabilities to provide the ultimate gaming experience, the Corsair K100 RGB is easily one of the best gaming keyboards on the market.
This keyboard offers no noticeable delay thanks to its split millisecond latency; this solid keyboard product is ideal for various games.
The 44 lighting zones also add to its overall slick design, with the suite of media controls enabling gamers to change music tracks easily.
Given this beautifully built keyboard's extensive selection of features, the Corsair K100 RGB is hard to fault.
3.

Razer BlackWidow V3 Pro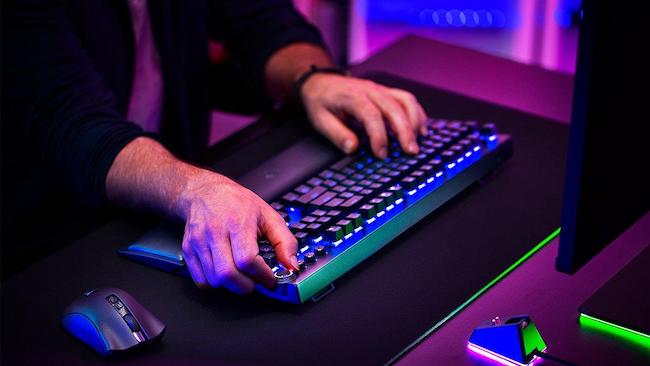 The Razer BlackWidow V3 Pro is another go-to option for many PC gamers, providing wireless connectivity and a range of awe-inspiring features.
While the lack of extra cables is appealing, there is also a selection of other plus points to this superb product.
For starters, its latency of just under a millisecond is excellent. Then, it boasts up to 200 hours of battery life, making it ideal for any gaming marathons you're embarking on.
Throw in the customizable options, such as Razer's clicky Green or linear yellow switches, and it's a gaming keyboard that gamers have designed.
4.

Razer Huntsman Tournament Edition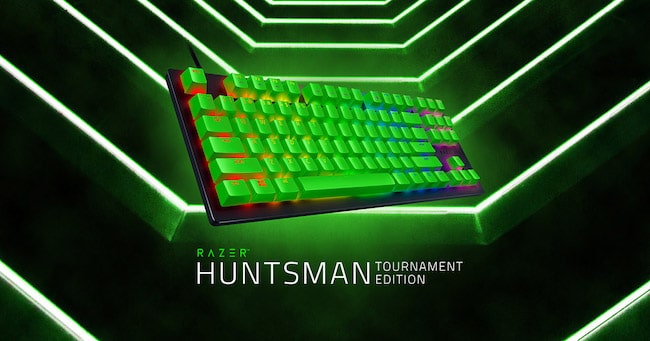 Another tried and tested keyboard for people on a budget; the Razer Huntsman Tournament Edition doesn't cost a bomb.
Still, it can provide players with the perfect gaming keyboard they require. It does lack a Numpad due to its TenKeyLess layout, but that doesn't put everyone off, especially when factoring in Razer's proprietary linear Optical switches and low latency.
The Razer Huntsman Tournament Edition is well worth the investment, with many other impressive features.
5.

SteelSeries Apex Pro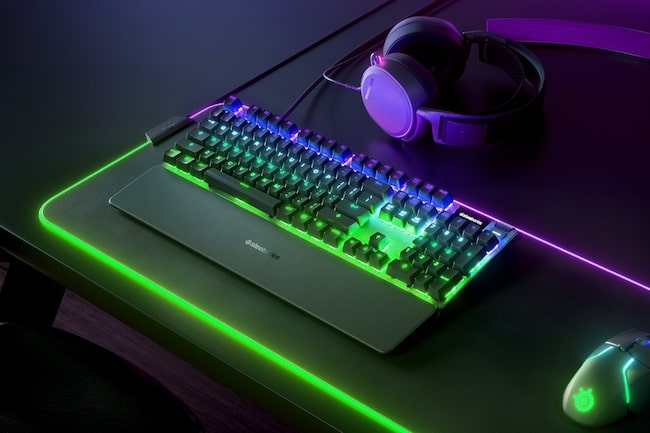 The next best gaming keyword you shouldn't miss is the SteelSeries Apex Pro. It features the world's fastest OmniPoint 2.0 adjustable switches with 11 times more immediate response.
The keyword lets you customize the sensitivity of every key based on your requirements.
With SteelSeries Apex Pro, you can easily program two different actions to the same key for powerful gaming shortcuts.
It also features the USB passthrough, connecting an additional USB-powered device.
Moreover, the keyboard supports multiple languages to serve gamers from every nook and corner of the world.
It is ultra-durable and comes with 5 times faster actuation, making it an ideal choice for pro gamers.
Final Words
The list of the best gaming keywords concludes here. While plenty of keyboard options are available in the market, not all are created equally and live up to the hype.
Our guide will inspire you and help you through the journey toward selecting the suitable option.
Hence, we have curated a complete guide covering the best and most advanced gaming keyboards to simplify your decision.
Are you a PlayStation lover looking for new PS6 features, pricing, and more? Please check our blog on PS6 about pricing, features, launching dates, and more.
Compare all the keyboards listed above and pick the option that caters to your requirements and budget. What are you waiting for now?