Merge Dragons is a mythical game that takes the players to a magical space of dragons, evil zombies, and various imaginary items.
The puzzle game Merge Dragons have various elements, with its style reminiscent of the popular games Candy Crush and Merge Mansion.
Before you embark on your journey to this spell-bounding game of Merge Dragons, we want to share some tips with you. That helps you to progress faster in the frolic play.
So, before starting with the levels in the game, take a moment to read this comprehensively curated guide about some of the extremely useful Merge Dragons Cheats.
Here are some excellent tips for starting your adventure and optimizing the results.
People appreciate such spooky puzzle-adventurous games and also like horror puzzle games like Little Nightmares.
This guide here also helps you know how to expand your camp and succeed in the difficult challenges you might face in the game.
Let's get you rolling to know how to gather the best experience for playing Merge Dragons without further delaying a moment!!
Important Merge Dragons Cheats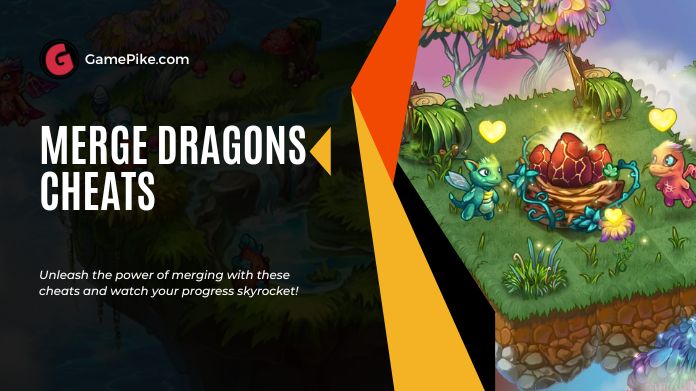 Merge Dragons is a fascinating mobile game for iOS and Android; you can install it from the Apple App Store and Google Play Store.
At first glance, the gameplay of Merge Dragon looks quite simplistic. But in reality, it is more complex than it seems.
You should know the Merge Dragons Cheats listed below to succeed in this game.
1.

Keep Merging Everything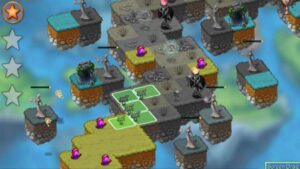 You can merge every character or object you find in the game. Everything you see on the screen, from coins to gems and dragons, can be merged.
Your merging in the game will lead you to higher results with grander scores.
So, merge everything present and see what new items you can discover and collect.
2.

Try to Merge 5 Items Instead of 3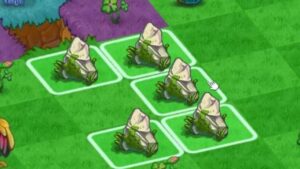 As you know, the game is about merging various similar items on board.
Thus, here is one of the most important Merge Dragons Cheats. It goes that one should merge five objects to get double rewards.
Therefore, saving up items for a five merge will be considered a smart move in the game of Merge Dragons.
3.

Saving the Merges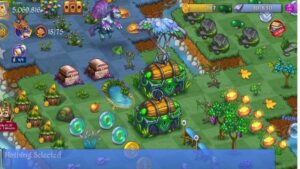 As told earlier, making a five-merge move will be extremely good for the game.
Thus, we advise you first to organize the items together and then merge them later after some time.
But remember to group the objects so that there is ample space between them so that you do not accidentally merge them up.
4.

Get Coins in the Game by Harvesting the Fruit Trees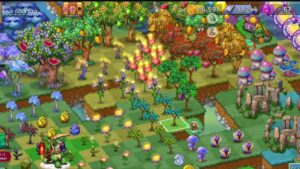 Harvesting fruit trees is best to earn in-game coins to progress further. You can use the coins earned from the same to buy more buildings and dragons.
When you drag the item to the fruit tree, the dragon will retrieve a piece of fruit. After merging 5 pieces of fruit.
You will gain a random amount of small magic coins or bronze coins, equivalent to 1 or 4 coins, respectively. If you merge the acquired coins, you will get a magical gem of life worth 25 coins.
5.

Acquire Bricks by Harvesting Rocks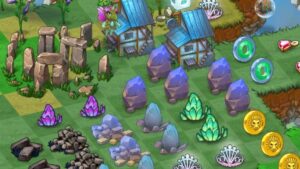 Bricks are an important part of the game that can be used for buying chests.
These chests built with the help of bricks will help you obtain various useful items for the buildings and camps.
That would allow you, in turn, to hold more coins, dragons, and bricks. For harvesting the rocks, drop the dragons you have on the rocks to harvest them.
Also, you have to merge the bricks in the group of five to create a powerful stack of brick stones that could give you about 25K bricks on tapping.
6.

Before Playing Any Level, Spend All the Bricks and Coins You Have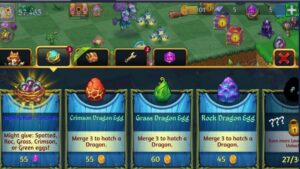 These Merge Dragons Cheats might be the most useful for the players. If you are on a camp, you can always use the bricks and the coins collected by you.
The worth of items that you will not use in that particular level will be collected in a pile inside your camp for you to gather later on.
However, you can only use the extra coins and bricks you collect outside the camp on any level if you use them then and there. So try not to waste them.
If you have full storage, merge the bricks and purchase extra coins, dragon eggs, and other objects before leaving the camp. In this way, you can maximize your potential to the highest levels.
7.

Replaying the Levels Can Reward You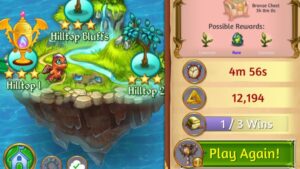 You might not have noticed, but if you replay any particular level, you can earn rewards and prizes again, like a Cookie Run: Kingdom game.
Some of the beginning levels of the game, which require a little stamina to play again, can reward you heftily through egg nests, bricks, and coins.
8.

Pivot Up Your Dragons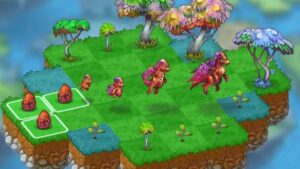 These Merge Dragons Cheats are extremely helpful. As in this particular point, you would know you can control your dragons.
After your dragons wake up, they will start harvesting items for you.
And it might happen sometime that they may harvest lower-level items or items that you do not want.
In such a case, you should tap on them and drag them to the object you want to harvest. Refrain from letting them waste their energy harvesting items you do not want.
9.

Saving Up the Dragon Gems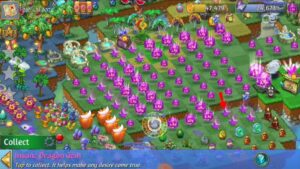 While playing the game, you will get various purple gems throughout the game at different instances.
You may use them to increase your stamina or to awaken the dragons.
But we advise you not to use them unnecessarily, as they may help you achieve many things in the game's later stages. Save them up for bigger Dragon Chests, which contain some rare rewards.
10.

Take Back the Dragon Stars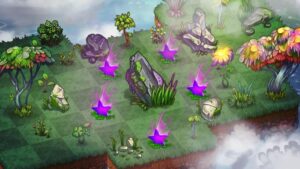 Whenever you get a purple Dragon star while playing a level.
It would help if you tapped on it instead of waiting for the level to finish so you can bring it back to the camp.
Here you can merge your Dragon Star with the other dragon stars that you already have.
When you merge 3-5 of them together, you will get a Magnificient Dragon Star. You can tap it about 10-12 times to achieve the Dragon gems.
Frequently Asked Questions
Q. What is the Best Way to Get More Gems in the Game?
Ans. You can either get gems by playing more and more levels or purchase the same from the in-game store.
Q. Is It Possible to Get More Land Area in the Game? And How Can You Acquire More Land?
Ans. You cannot merge up the land in the game. But it is one of the most popular Merge Dragons Cheats that you should expand the land area in the game by letting the dragons heal the darker areas of the game.
Q. Is It Possible to Skip Any Level in Merge Dragons?
Ans. No, skipping up a boring level in Merge Dragons is technically impossible.
Q. Is the Element of Shrubs of Any Use in the Game?
Ans. Yes, do not make the mistake of selling the shrubs element, as they can be merged to form bushes.
You can also tap them for harvesting into mushrooms. And later on, when mushrooms grow up, you can merge them and sell the same in exchange for coins.
Let's Wrap Up
That were all the Merge Dragons Cheats that we had as of now. We promise to keep updating the list as we come across other tips to help you succeed in this wonderful game of merging and collecting items.
Take your dragon-merging skills to the next level with these cheats!