The Red Dead Redemption series, developed by Rockstar Games, has captured the hearts of gamers with its immersive open-world gameplay and rich storytelling games.  
Nobody knows when Red Dead Redemption 3 will be announced, and the release date is still a mystery. However, there is much to learn about this new game; you will learn all you need to know about it in this post.
Red Dead Redemption was undoubtedly the biggest video game and a work of art. Red Dead Redemption 2 was released in 2018 and received positive reviews from people worldwide.
As fans continue to enjoy the adventures of Arthur Morgan and John Marston, the question on everyone's mind is: Will there be a Red Dead Redemption 3?
This article delves into the rumors, speculations, and potential details surrounding the highly anticipated title Red Dead Redemption 3.
So let's get started!!
Exploring Red Dead Redemption's Gameplay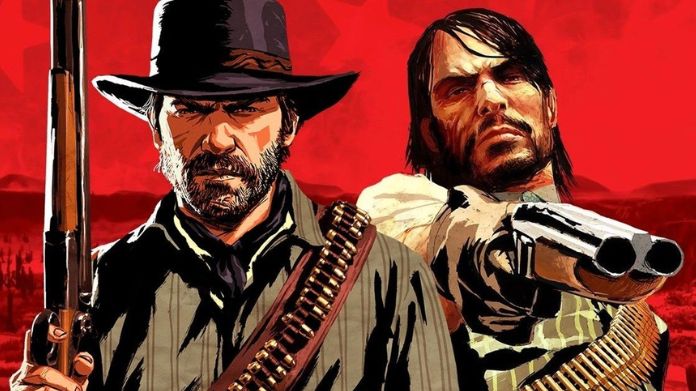 Red Dead Redemption is an action-adventure game created by Rockstar San Diego, the same studio that created the Grand Theft Auto games, and its first version of Red Dead Redemption was released in 2010.
The game introduces an honor system that tracks the player's actions and decisions. Acts of kindness, such as helping townsfolk or sparing adversaries' lives, contribute to positive honor. 
Conversely, immoral actions like robbing or harming innocent people lower your honor. This system impacts how NPCs perceive and interact with John Marston, affecting the overall gameplay experience.
Fans eagerly await the release of a third edition of the game because it was such a tremendous hit. Rockstar hasn't confirmed anything yet, but if they are working on a Red Dead Redemption 3, it might not happen soon.
Red Dead Redemption 3 Release Date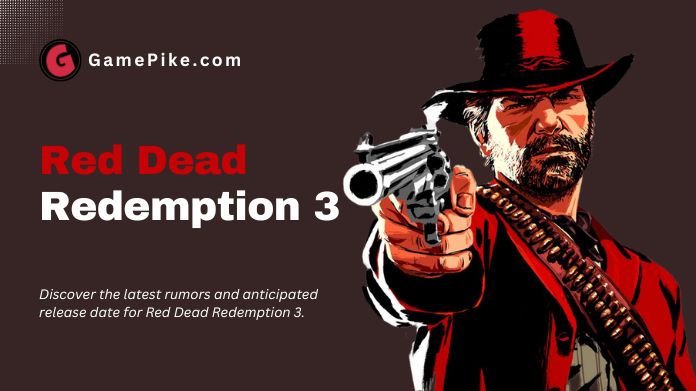 Dan Houser, the game's director, and co-founder of Rockstar Games stated in an interview with Vulture in 2018 that they might consider Red Dead Redemption 3 if the second version of Red Dead Redemption sells well.
Additionally, they stated that the firm is concentrating on developing Red Dead Online. Given that this was realized earlier rather than later, we can only conclude that the door for Red Dead Redemption 3 has now been opened.
We can only assume when the game will be released without an official confirmation or announcement. However, GTA 6 will probably be released sometime.
Red Dead Redemption 3 could be released around 2025-2030, but these remain unconfirmed whispers in the wind.
The biggest mystery for every fan is when it will be released, given that it took more than a decade from the release of Red Dead Redemption 2 to the sequel.
Despite all obstacles, Red Dead Redemption will undoubtedly be released in some form because Red Dead Redemption 2 was too successful to end without a Red Dead Redemption 3.
Red Dead Redemption 3 Trailer

A third edition of the popular Rockstar game is eagerly awaited since it has become increasingly well-known.
Fans are guessing about earlier game trailers in the hopes that there may be secret Red Dead Redemption riches that might lead to Red Redemption 3, even though there have been no official announcements yet.
Red Dead Redemption 3 Price
The game analyst estimated the overall cost of the game's production based on how well previous games did. The budget was reportedly between $80 million and $100 million, making it the costliest video game ever.
Now Red Dead Redemption 3 Price will be set appropriately, and according to some, the game will cost between $59 and $129 to purchase.
Rumors of Red Dead Redemption 3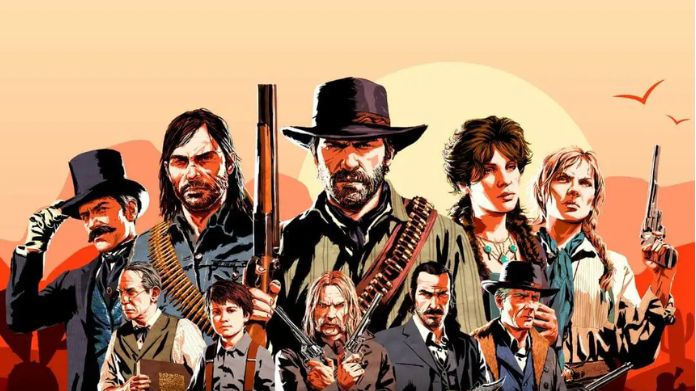 While Rockstar Games has not officially confirmed the development of Red Dead Redemption 3, rumors and hints have been circulating within the gaming community.
Although the Red Dead Redemption 3 release date is still far off, many rumors are circulating about the game. The fans want to relive the Wild West's adventures on an entirely new level if there is one thing they can hope for from the next game.
Here are some of the key rumors that have surfaced:
Multiple Protagonists:

 Similar to Red Dead Redemption 2, speculation suggests that Red Dead Redemption 3 might feature multiple playable protagonists, each with their storylines and perspectives.

New Setting:

 Rumors indicate that the game could explore a unique setting or period, potentially moving away from the Wild West era.

Prequel or Sequel:

 The game's timeline is a topic of debate. It could be a prequel, exploring events before the original game, or a sequel, carrying the story forward from Red Dead Redemption 2.

Expanded Online Component:

 Considering the success of Red Dead Online, it's likely that Red Dead Redemption 3 would feature an expanded online multiplayer mode.
System Requirements for Red Dead Redemption 3
The graphics card and the processor are the two essential components for a great gaming experience, even though there has yet to be any official information on the game.
Red Dead Redemption needs a graphics card with 4 GB of RAM and a 4-core CPU as a minimum setup. Red Dead Redemption 3 is a top-tier game. Thus it is sensible to assume that its system requirements will be more significant.
Here's a theoretical list of system requirements for Red Dead Redemption 3:
Graphics Card (Nvidia or AMD)

Storage: 150 GB available space

Operating System: Windows 10

Processor: Intel i3 11th Gen or AMD Ryzen 3 7th gen

Memory: 8 GB RAM Graphics: 4 GB
Let's Wrap Up!
This is all for Red Dead Redemption 3. So fans eagerly await news of its development, it's essential to approach rumors with cautious excitement. 
Until official news emerges from Rockstar Games, fans will continue to discuss, speculate, and dream about the possibilities that Red Dead Redemption 3 could bring. 
Whether it's a return to familiar characters or a fresh journey into uncharted territory, the anticipation for the next chapter in this beloved series remains strong.
Stay Tuned and Happy Gaming!