The anticipated fall season is finally in full swing. October marks a number of high-profile releases from long-awaited sequels to even more sequels. Now, we're going to look at the Top 10 Game Releases in October 2018 you should be playing.
10. Forza Horizon 4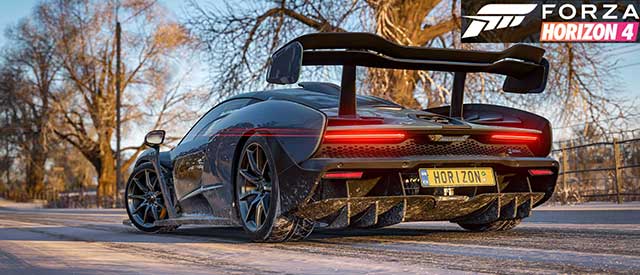 It is perhaps the best open-world racing title of this year and several others. Forza Horizon 4 heads to jolly old Britain for one's horizon shenanigans. Working one's way up as a rookie to the horizon roster there are now four seasons to play through.
With their own respective events and showcases that open up. Fortson horizon for also packs tonnes of vehicles, player housing, and improved progression system that constantly rewards the player for the online events, seasonal championships, and much much more to race through. It's out on October 2nd for Xbox One, and Windows 10 PC.
9. Lego DC super-villains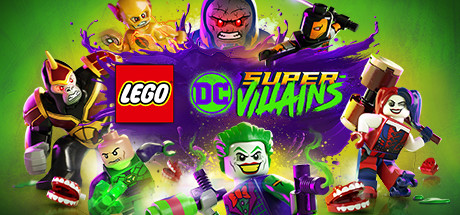 Why should good guys have all the fun? Travelers tales Lego DC super-villains is turning the tables by allowing us to control a variety of famous DC villains. Of course, while gameplay is similar to previous Lego titles complete with two-player co-op it's now possible to have a fully customizable character that's integrated into the story.
If battling heroes as the Joker sounds appealing that too from the lens of Lego humor, then lego DC supervillains might be worth checking out. It launches on October 16th for North America and October 19th worldwide for Xbox One, PS4, Nintendo switch, and PC.
8. Super Mario Party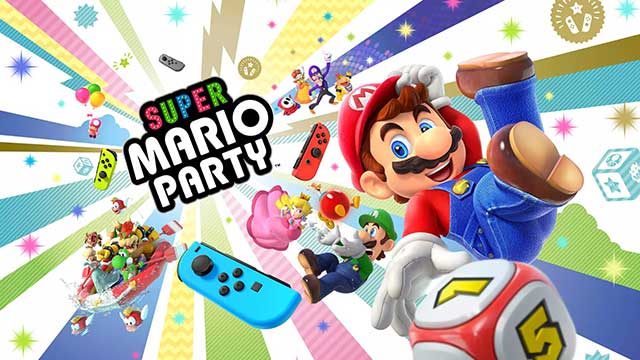 Before the latest smash and much before anything that could potentially keep your friendships together the first Mario Party force which we'll be releasing on October 5th.
Super Mario Party as the name implies brings new minigames the ability to play on a single switch and even linking multiple platforms together for certain activities. The jury is out on whether the gameplay actually improves on its predecessors just remember to stay friends after extended play sessions.
7. Call of Cthulhu: The Official Video Game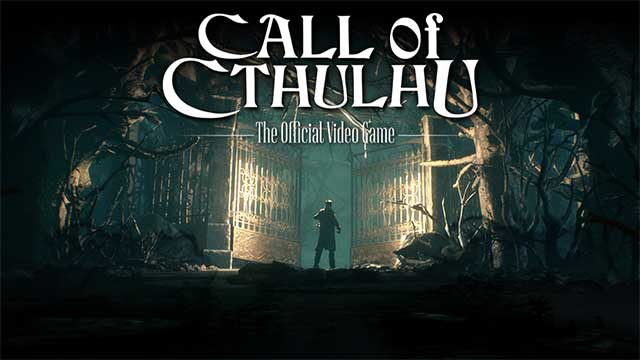 Creating a proper video game experience centered around HP Lovecraft's horrifying creations is tough. Nevertheless were incredibly hyped for cyanides Call of Cthulhu players assume the role of investigator Edward Pierce. As he heads out to dark water island near Boston to solve the debt of a family.
Focusing more on investigation and conversations Call of  Cthulhu will see Pierce struggling to maintain his sanity in the face of hallucinations and cult-like figures. Will he make it out alive? we'll find out on October 30th. The game launches for Xbox One, PS4, and PC.
6. Mega Man 11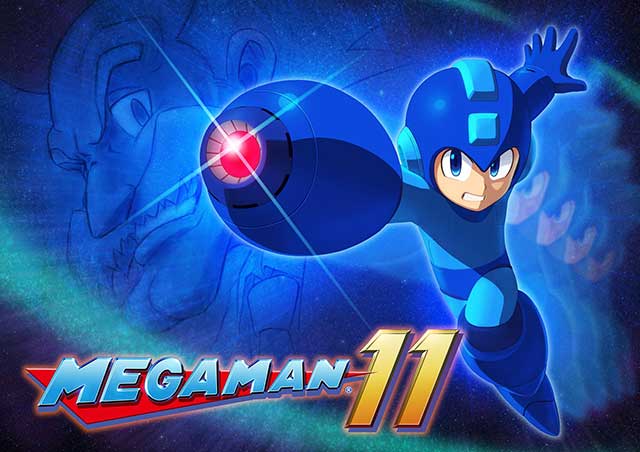 This isn't a new Mega Man X title but Megaman 11 looks pretty darn good with its sumptuous visuals. The same platformer shooting action that fans know and love is still here with eight robot masters to fight across eight stages. However, the new double gear system has us more intrigued.
Megaman can now activate the power gear system to fire a powerful shot or slow down time with the speed gear. At low health, a super powerful blast can be activated using both gears. Time trials, missions, leaderboards, and more are included with the base story. Fortunately, we won't have to wait long to get our hands on it as Megaman eleven releases on October 2nd for Xbox One, PS4, PC, and Nintendo switch.
5. Call of Duty Black Ops 4
Treyarch's latest black ops break away from an established Call of Duty tradition by having no single-player campaign. Regardless, call of duty black ops 4 will have multiplayer and the battle royale mode Blackout.
Blackout has already impressed many with this level of polish and well-crafted world design. Zombies maps will bring mutators and challenges to keep PVE players occupied. But will the entire package hold up over a longer period of time? we'll find out when Call of Duty Black Ops 4 launches on October 12 for Xbox One, PS4, and PC.
4. WWE 2k19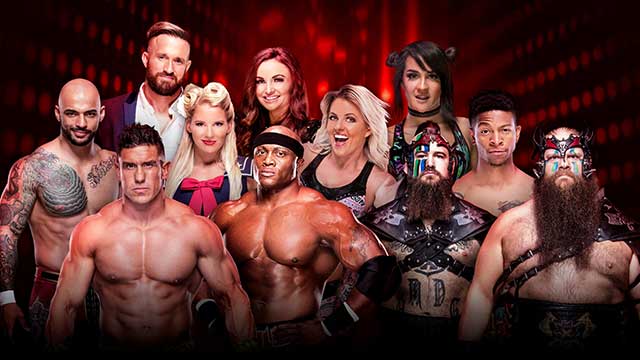 Another year yet another WWE 2k title from Yukes and visual concepts. Don't get us wrong there's a lot to look forward to in WWE 2k19. The showcase mode returns and this time it focuses on Daniel Bryan's journey from Humble newcomer to WrestleMania main eventer.
My player towers allow for daily weekly and pay-per-view challenges and my career mode will also return to provide a more linear story for your custom created wrestler. with stars like AJ Styles and pre-order bonuses like Rey  Mysterio and Ronda Rousey, will WWE 2k 19 regain some semblance of glory when it releases on October 9th for Xbox One, PS4, and PC? time will certainly tell.
3. Soul Calibur 6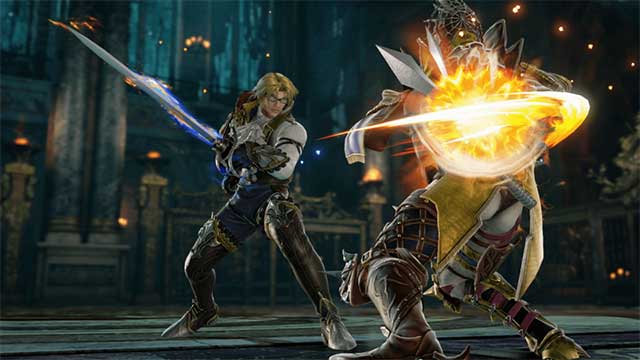 Yet another long-awaited sequel is Bandai Namco's Soul Calibur 6. Classic characters like Mitsurugi, Sophitia, and Kilik return along with a few new characters as the story revisits hidden events from the first game. Soul Calibur 6 won't just feature the same weapon based combat we've always loved. It will have special moves reversal edge which allows you to block and quickly strike back and the return of ring outs.
If that weren't enough, along with the soul Chronicle story mode there's "Libera of souls". A campaign for one's custom character that comes with different challenges. Soul Calibur 6 is out on October 19th for Xbox One, PS4, and PC.
2. Assassin's Creed Odyssey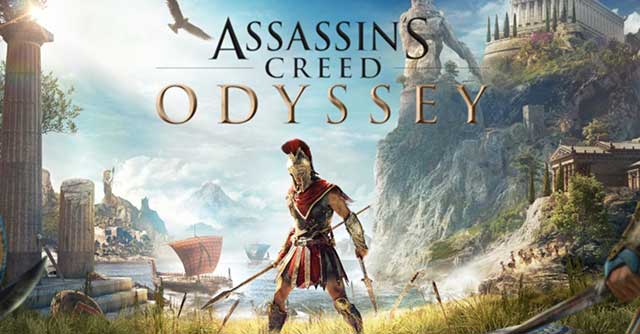 Releasing just a year after Assassin's Creed origins, Assassin's Creed Odyssey veers even further into RPG territory. The story this time around is set in ancient Greece with two protagonists Alexios and Cassandra. As a Spartan mercenary that travels away from home, you're given the option of fighting in the Peloponnesian War for either Sparta or Athens.
With more combat possibilities and impactful dialogue and choice system, beasts like Medusa, and even larger world to explore. Assassin's Creed Odyssey promises an even more epic adventure when it releases on October 5th for Xbox One, PS4, and PC.
Also, Check Out: Top Action RPGs of 2018
1. Red Dead Redemption II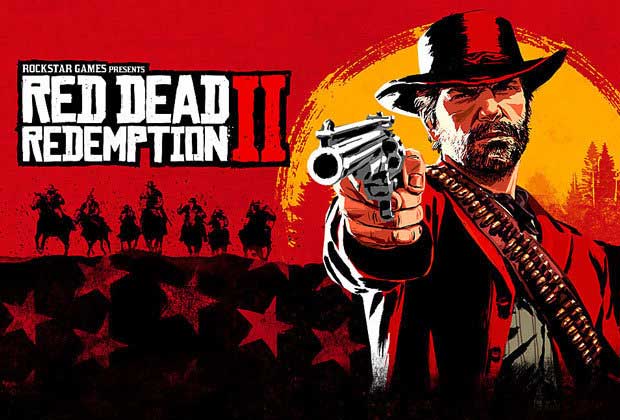 We've been waiting since 2010 for Rockstar to deliver a sequel to Red Dead Redemption and it's almost here. Well, this story takes place before the events of the first game. Red Dead Redemption 2 is a massive step forward in terms of visuals, world design, and missions. Players will control Arthur Morgan traveling with the gang, fraternizing with your comrades and picking up new activities in the process.
You can partake in bank heists, build your relationship with an entire town, go hunting fish, and so much more. That's not even including the online mode which launches in November. Red Dead Redemption II releases on October 26th for Xbox One and PS4.
Let Us Know Which Game Are you looking forward to play this Month.?
[poll id="2″]