If you plan on entering the gaming world, choosing the best device for your needs should be one of your top priorities. 
Doing some research will show you that there are countless debates between fans of PC gaming and console enthusiasts. 
All gamers agree that both platforms provide unique gaming experiences with specific advantages and limitations.
One of the best methods to resolve which option is better for you is to compare the key features. 
We know every player has specific needs and preferences, so we covered the essential factors impacting the gaming experience. 
Once you read our guide, you will determine whether you belong to team PC or console gaming.
Let's begin!
Difference Between PC Games and Console Games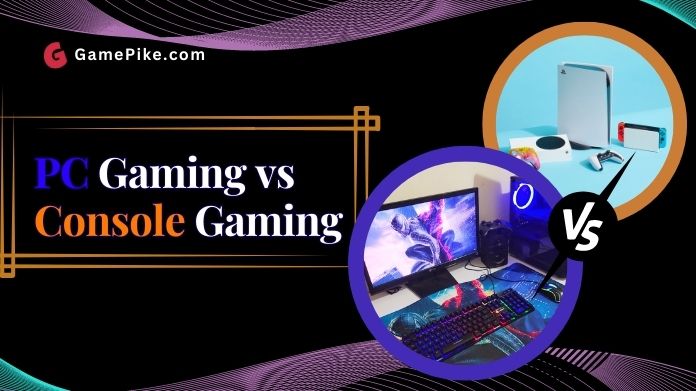 1.

Cost and Availability
First things first – you must consider each option's cost. First, we should note that PCs' price range is pretty wide.
Dozens of companies build computers that include different components.
Players can also create their computers by purchasing parts separately. On the other hand, we have just a few gaming consoles, with Xbox, PlayStation, and Nintendo Switch being the most popular ones. 
Generally, it is challenging to find a new PC that will cost you less than a gaming console. Some will cost you two or more times the cost of a next-gen console. Purchasing or building a gaming PC requires a substantial investment. 
Players should consider the power and price of each crucial component, including the motherboard, GPU, CPU, storage, memory, monitor, mouse, keyboard, etc. 
Of course, you must also pay to buy games (disc or digital versions), online subscriptions, etc. This is also the case with gaming consoles. 
Console games usually cost more than their PC counterparts. Consoles require a lower upfront investment. 
The hardware used in these devices is timeproof, at least for some period, and you won't need upgrades for a few years. 
PC gamers often face costly hardware or software upgrades. Consoles also come in bundles, including the hardware, a controller, and one or more games. 
2.

Graphics and Performance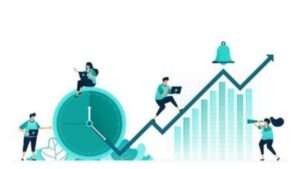 Undoubtedly, this is one of the strongest selling points of PC gaming.
This type of gaming includes powerful hardware components like top-notch graphics cards, high-end processors, and solid RAM.
With their help, players can witness fantastic visuals, high resolutions, and smooth gameplay, sometimes exceeding 120 FPS. 
The latest gaming consoles from Microsoft and Sony support 60 FPS. You can also find 120 frames per second in some titles. 
Also, unlike PC games, which usually have multiple performance modes, most console games don't allow players to change the performance settings. 
You can choose between performance and resolution in select titles on the latest consoles. This allows console users to get a consistent gaming experience across all titles. 
We would like to mention that PCs can adjust specific visual aspects like texture quality, anti-aliasing, rendering distance, and more.
3.

Additional Functionality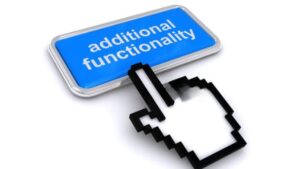 Gone are the days when console gaming was only about playing games.
The latest consoles allow users to browse the Internet and use various applications, like video streaming and music streaming apps.
You can also use them to integrate with entertainment services and VR headsets. However, this versatility and additional functionality are more noticeable in modern PCs. 
They take things beyond gaming. For instance, you can utilize them to play thrilling table games for cash, such as Pai Gow Poker, European Roulette, and Roll The Dice, which pay out real money. 
This causes them an attractive choice for players who prefer desktop games that pay rewards as soon as possible. 
With enticing gameplay, these desktop games are popular among PC players, boosting the demand for PC gaming. 
Of course, people use their computers for other activities like content creation, programming, video editing, and many other things. 
Even though you can stream your gameplay via consoles, it's much easier to do this on your PC. After all, that's why the number of PC-streaming gamers is much higher than the ones using console streaming.
While discussing streaming, we should also note that PC gamers have multiple options to stream their gameplay, including platforms like Twitch and YouTube. 
Indeed, gaming consoles try to compete against PC gaming by introducing peripherals. Still, they need help matching them in their number and type. 
PC gamers use racing wheels, flight sticks, VR headsets, and other things from various manufacturers.
4.

Game Selection
Both PC gaming and console gaming feature a wide array of games. We're talking about hundreds of titles belonging to various genres.
Still, PC gamers have access to more releases than their console buddies. The exclusives make the game selection battle between these two options more attractive. 
Namely, exclusive titles can be played only on one of these platforms. Generally, many PC exclusives focus on specific genres like MMO (massively multiplayer online), simulation, and RTS (real-time strategy).
On the other hand, we have exclusive releases for consoles that have become iconic games known among gamers. For example, Halo is one of the games that made Xbox famous, and PlayStation has a few of these, including God of War. 
Then there's the Nintendo Switch with The Legend of Zelda. Sports, platformers, and role-playing games are some genres where consoles usually showcase their innovativeness.
Recently, console and PC gaming is becoming closer in two ways. First, more and more developers and publishers try to release versions for all platforms when they launch new products. 
Also, many exclusives become available to other platforms after some period. Second, there's an option for cross-platform play allowing PC and console gamers to meet in one place.
5.

Multiplayer/Online Gaming
You should expect an excellent online gaming experience regardless of your choice.
Many games on gaming PCs and consoles also have multiplayer modes, communities of players, and matchmaking systems.
We should not mention local co-op, which looks terrific on consoles. Players can also play split-screen games. Of course, they might get an opportunity like this on PC. 
Still, the experience is much different when you play against (or in a team) your friends or family members on a big TV (55 inches or more) than in front of a computer screen. 
PC Gaming offers a wide array of services and platforms, such as Epic Games Store, Steam, and Riot Games, as well as online gaming platforms like Origin and Battle.net. 
Thanks to these platforms, you can expect great features like voice chat, friend lists, community forums, and more.
Consoles have dedicated online services, like PlayStation Plus and Xbox Live, with similar features. 
Recently, some game providers became available on consoles with their exclusive online services like EA and Ubisoft. 
Final Thoughts
You're mistaken if you think there's a clear winner in the PC and console gaming battle. Both options have their advantages and disadvantages. 
It's crucial to know your preferences, needs, and expectations to find out what's best for you.
PC gaming promises upgradability, customization, and unmatched performance, letting users enjoy top-notch graphics, many games, and versatile functionality. 
This option requires a higher investment. Consoles deliver a more accessible gaming experience at a lower cost. You can find excellent exclusive releases and great local co-op and split-screen games. 
However, you can only upgrade the hardware once a new console is released, which may often limit your gaming experience. 
Consider your preferences, analyze the options available, and consider this article when deciding which option is better.