Suppose you are an Esports Center operator or manager wondering how to expand your business and attract more people. Then, hosting a Roblox Birthday Party is the best answer to that.
Roblox is one of the leading online gaming platforms for creative gamers. This podium's popularity is increasing daily, and many young Roblox players are flocking towards the platform.
These days, another vibrant way of tapping into this market is hosting a Roblox Birthday Party at the Esports complex to increase the business and build lasting connections with young Robloxians.
It would be best to consider aesthetics when preparing your Roblox birthday party. We've prepared a collection of cute Roblox avatars accompanying your party theme.
Scroll down and read the detailed article below to learn about Roblox Birthday Party and how you can host it as an Esports owner.
What is a Roblox Birthday Party?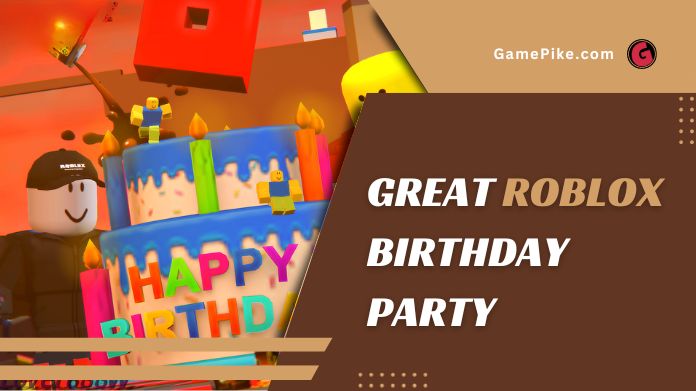 Roblox is one of the most popular and trending gaming platforms that allows players to play games and customize their virtual world.
This game serves its players with exciting features, chatting capabilities, streamlined gameplay, and other user-generated content.
With the growing popularity of Esports Centers, many of the Roblox players are finding this as an opportunity to engage in competitive gameplay and enjoy.
Another popular event that can be hosted by Roblox players here is the Roblox birthday party. This is a fun and exciting event to celebrate the special days of those who love gaming.
This Roblox-themed birthday party is especially for kids ranging between 8-14 years of age.
The Roblox players of this age group would surely enjoy this concept and would also be able to show their creativity by customizing their virtual worlds.
They would come together, celebrate their friend's birthday, and enjoy playing Roblox.
For this, you need to arrange for a private server where the host, or the birthday child, invites their friends to join the game, and all can play together.
Along with some decorations for the theme, party favors, food, etc. If, as a manager of an Esports Center, you will have a first-time experience arranging a Roblox Birthday Party. Then, going through and understanding the below detailed steps is necessary for you.
Things to Consider While Planning a Roblox Birthday Party
While hosting a Roblox-themed birthday party, below are some points you should consider before planning and hosting.
1.

The Guests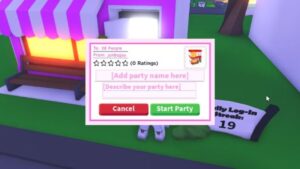 The theme of the Roblox Birthday Party is quite popular among children of the age group of 8-14 years.
Thus, inviting players of this age group to the birthday party would be fun.
Ensure that the total number of players in this gaming party should be at most 30. If the number increases, things might get chaotic.
2.

Decoration Based on Roblox Theme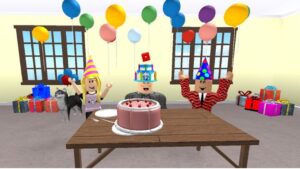 Decorating the Esports Center is also a fun way to attract and engage kids to the Roblox Birthday Party.
You can easily find some Roblox-styled decoration supplies at local party stores or Amazon. These decorations would make the children feel they are in a Roblox game setup.
Consider including some great Roblox costumes for the kids to wear if you want to take your Roblox-themed party to the next level.
3.

Food & Drinks Based on Roblox Theme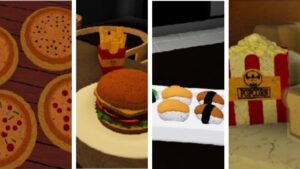 The game of Roblox is all about getting creative. So, apart from getting creative with the in-game decoration.
As organizers, you could also try experimenting with the food menu.
You can include food items such as Power-Up Punch, Health Potiin Cookies, and Build Your Burger.
4.

The Game Setup of Roblox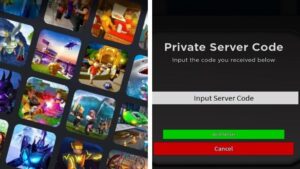 The main feature of the Roblox Birthday Party is the gaming and playing Roblox games on a joint server together.
Make sure to keep such trained staff, who could help the young Roblox players attending the Roblox Birthday Party, create the Roblox account, or any other help being asked.
Listed below are specific other points regarding the gaming session to be held in the Roblox-themed celebration, which you must remember.
A. List of Games
There is a huge plethora of about 40 million games available on the platform of Roblox.
As you will be hosting the party, you must train the staff to assist the young customers and familiarize them with the best games available on Roblox.
Also, make sure to consider their choice or niche of games and their age before recommending them the same.
B. Creating a Private Server
Creating a private server in Roblox is necessary for all the players to play the game. It can be purchased with either Robux or real money.
But this is the only way to enable all the party players to be on the same server. Also, take note that only some of the games available on the platform cannot create private servers.
Thus, we recommend you make a list of certain games beforehand, whose server size does not exceed 30, and make a private server that would not cost you too much Robux.
Hence, below is a list of the 10 best games for Roblox Birthday Party Event that fulfill the above criteria.
Tower of Hell – This is a game in which players race with each other to reach the top of the mountain first.
Max People – 20
Robux to create a private server – 250 RB
Royal High – A dream land, where the players can explore and earn diamonds.
Max People – 15
Robux to create a private server – 100 RB
Murder Mystery- In this group game, players would have to find who the murderer is.
Max People – 12
Robux to create a private server – 10 RB
Super Power Fighting Simulator – Choose and train a superhero and then fight.
Max People – 20
Robux to create a private server- 0 RB
SharkBite – Try to escape the biting shark.
Max People – 15
Robux to create a private server – 10 RB
Bubble Gum Simulator – Explore or reach new heights by making bubbles and floating on them.
Max People – 10
Robux to create a private server – 229 RB
Piggy – This game is just like SharkBite, where there will be a scary piggy, whom the players will escape and be the last ones to survive.
Max People – 06
Robux to create a private server – 10 RB
Arsenal – This is a fighting game where the player can access the largest selection of firepower.
Max People – 16
Robux to create a private server – 100 RB
Natural Disaster Survival – This is a game of natural disaster, where they have to stay longer than their friends.
Max People – 30
Robux to create a private serverv- 300 RB
5.

Prize Giveaways & Hosting Mini-Tournaments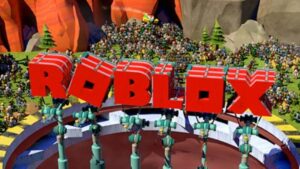 The themed Roblox Birthday Party is full of fun and enjoyment.
Thus, hosting mini-tournaments and giving away certain Roblox-themed prizes and loot boxes would only add some extra excitement to the scenario.
It is a great way to entertain them and give them a small token when they leave.
6.

Party Favors Based on Roblox Theme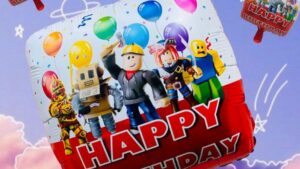 To top off or complete the birthday celebrations, distributing Roblox birthday party-themed favors is the best thing to make the day for the children.
The options include trading cards, goodie bags, action figures, etc.
Roblox party favors like these and other options would be available on Amazon. Or if you want to distribute something personalized, then giving away Roblox cupcakes or cookies would be another fascinating alternative that you could opt for.
Do keep these tips in mind while planning a Roblox Birthday Party. We are sure your guests would love every effort you make.
So, show all your creative aspects and make the day fun and memorable for the celebrator and his friends.
Frequently Asked Questions
Q. What Are the Requirements for Hosting a Roblox Birthday Party?
Ans. The major requirements for hosting a Roblox-themed birthday party are inviting kids between 8-14 years, choosing the games that can entertain at least about 30 people at a time, and games in which private servers can be made.
Q. Name the Top 5 Best Games at Roblox's Birthday Party.
Ans. The top 5 games that would entertain gamers at their best are:
Tower of Hell
Shark Bite
Piggy
Natural Disaster Survivor
Bubble Gum Simulator
Q. How Do You Create a Private Server?
Ans. Creating a private server is central to hosting a great Roblox Birthday Party. These private rooms allow the party attendees to play together as a group without any interference from an outsider.
As we know, creating a private server is extremely necessary while hosting a Roblox Birthday Party
Below are the steps; read them carefully before performing any action.
Choose the game you want to play during the party and reach its main page.
Scroll down the screen until you find the 'Create Private Server' option at the bottom right, along with the cost of Robux that has to be incurred.
After you click it, a new dialogue box will display where you must provide the server name.
When you click 'Buy Now,' you will be taken to a new page.
On this page of 'Configure Private Server,' scroll down to find the 'Friends Allowed' option. You will see a toggle on the right of this option; click on the same to turn it green.
The next box is 'Private Server Link'; click the generate button to get the link. And copy and save it for further use.
Let's Wrap Up
The Roblox-themed birthday party is a great way to entertain your young audience and attract them to your Esports center.
Following the above-detailed steps, if you arrange a good Roblox Birthday Party, you can boost the traffic and engagement at your gaming center by attracting new players and energizing the existing ones.
This fantastic event would help you create a vibrant community of players of different skills and backgrounds and welcome them in a fun-filled Roblox-themed environment.
Thus, send invites to the parents of the young Roblox players and tell them that your esports center can arrange a birthday party for kids.
Tell them what you would do for them and how they could contact you to make their Roblox fanatic child's birthday more special.